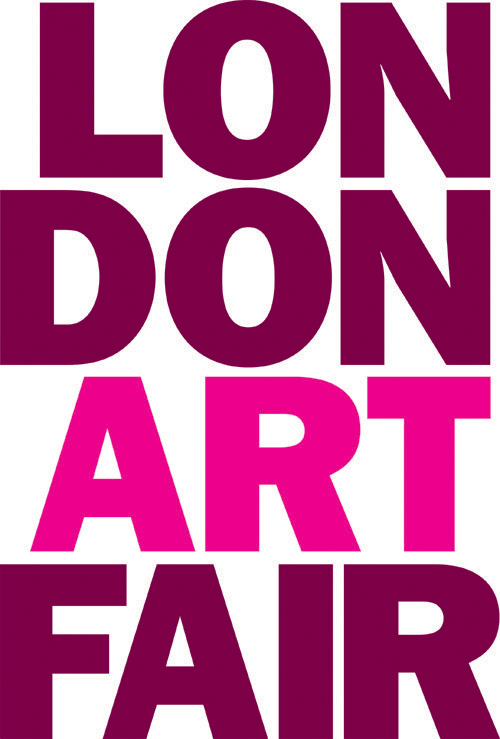 LONDON ART FAIR 14 – 18 January 2009 at the Business Design Centre, Islington
London Art Fair, the largest Modern British and contemporary art showcase in the UK, turns 21 in 2009. With a reputation both for quality and accessibility, the Fair will bring together one hundred leading British galleries, a selection of international projects and a showcase of contemporary photography at Islington's Business Design Centre from 14 – 18 January 2009.
Galleries selected for the Fair in 2009 include Alan Cristea, Richard Green, Agnew's, FAS Contemporary, James Hyman Gallery, Hazlitt Holland Hibbert, Bearspace, Carter Presents, Eric Franck and Purdy Hicks. Together, the exhibitors present a broad variety of work from the 21st and 20th century, showing pieces by celebrated artists such as Keith Coventry, John Hoyland, Barbara Hepworth, Patrick Heron, Gavin Turk, William Scott alongside emerging figures such as Melanie Comber, Nina Murdoch, Jeffery Blondes, Wang Wei, Seahyun Lee and Sumedh Rajendran.
This year, the fifth presentation of Art Projects welcomes galleries from New York, Madrid, Beijing, Frankfurt, Dublin, Belfast and London – with contemporary painting and photography prominently featured. Art Projects is a platform for international galleries to bring the most stimulating contemporary practice to the Fair, offering an opportunity to present a solo show of new work or a show exploring a specific theme or aesthetic.
Photo50, successfully launched in 2007, returns with a curated display of 50 photographs presented in a strong critical context and drawn from the international photographic scene. Major artists are positioned alongside rising stars and all the work on display will again be for sale. The selection of works will be organised by the Curating Programme at Goldsmiths, University of London.
London Art Fair aims to uphold a unique and supportive approach to collecting, and takes pride in accommodating every level of collector and presenting opportunities to buy across the spectrum of the art market. Prices range from £20 to over £1million.
Categories
Tags