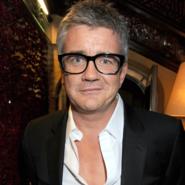 Non story of the year over at The Times – Judging by the title thought it might be about money, the art market, did they really know something about his financial position?
No he's going out with Lily Allen, great good for him.
The rest is a hodge podge of rumour, unsubstantiated reports etc. Of course he'll be affected by the down turn, who isn't? I bet he's still worth several million and his galleries still represent great artists.
Here is a link to the article see what you think?
Categories
Tags