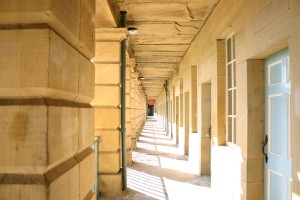 Unpaid/volunteer
Temporary Art Space are looking for friendly, committed and reliable additions to their team to undertake a variety of roles based at Temporary Art Space, The Piece Hall, Halifax (UK)
Duration: 6 months, March-August 2009 Hours: 2-15 per week
Gallery opening times are Thursday-Saturday 10am-4pm and Sundays 11am-4pm.
Temporary Art Space is an unfunded, artist-run project with a lifespan of 6 months, situated in the magnificent Grade 1 listed Piece Hall in Halifax and co-directed by Alice Bradshaw, Bob Milner, Tom Senior, Kevin Boniface & Georgia Boniface.
Key Roles / Responsibilities:
General invigilation duties
Opening / closing premises
Providing information to the public about current exhibitions, opportunities and the project as a whole.
Liaising with artists, co-directors and Piece Hall staff
Serving refreshments at openings
Optional Roles / Responsibilities:
Exhibiting
Gallery technician work
Marketing
Publicity and documentation photography
Experience / Skills Required:
Similar experience preferred but not essential.
A knowledge and interest in contemporary art is desirable.
Good communication skills are essential.
Temporary Art Space is unfunded and all co-directors and staff are unpaid. Unfortunately we cannot cover any travel expenses but we do have plenty of tea.
To apply: email info@temporaryartspace.co.uk with:
You contact details
Any relevant information about your art practice or work experience.
An indication of which area(s) you would particularly like to work in.
For more information see www.temporaryartspace.co.uk
Categories
Tags