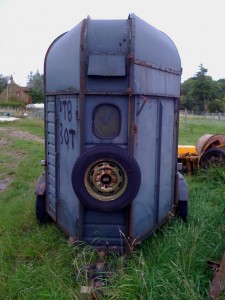 Heart of Glass in the basement of Shoreditch Town Hall is the central exhibition of the art strand of CONCRETE & GLASS. Organised in association with the Contemporary Art Society, the 33 emerging and established artists exhibiting in the show were selected through open submission out of over 150 proposals.
A panel of judges consisting of: Alison Goldfrapp, Marc Quinn, Gavin Turk, RachelCampbell-Johnston (Times Art critic), Paul Hobson (Director of Contemporary Art Society), IreneBradbury (Associate Director, White Cube) and Philippa Adams (Saatchi Gallery) will choose theirbest 3 works in the show, the winning artist being awarded a space and promotion for a solo show at Concrete and Glass 2009.

Access to CONCRETE & GLASS is to wrist-band holders until midnight on the 2nd and 3rd October, as well as to invited guests.
ARTIST SADAM KING • ALEX BAKER • ALISTAIR McCLYMONT • AMANDA COUCH • ANAHITA REZVANI ANDREA DETTMAR • ANNA BOGGON • BENEDETTO PIETROMARCHI • DANA MUNRO • DAVID BIRKIN • GERRY JUDAH • HENRY KROKATSIS • IMOGEN O'RORKE • JANE HOODLESS • JASON SHULMAN • KAREN MIRZA & BRAD BUTLER • KATE MCCGWIRE • KATE TERRY • LIZ COLLINI LOUISE STERN • MARTIN SEXTON • NICK MOBBS • ORLANDO MOSTYN OWEN • PAOLO WTAMBURELLA • PAUL ARCHARD • PHIL ASHCROFT • POLLY MORGAN • RICHARD BULLOCK RICHARD DUCKER • ROSIE LEVENTON • SAM MCEWEN • TOBIAS COLLIER • TOBY CHRISTIAN
Launching on the 2ndand 3rd of October 2008, Concrete and Glass is a unique event showcasingsome of the best talent in music and contemporary art. It takes the creative hub of Shoreditch and theeast end as its inspiration. (Art projects will continue on, running through Frieze weekend until 19thOctober).Tapping into the unique infrastructure of music and art spaces in the east end, the art strand will featureover 30 projects in disused warehouses, outdoor spaces and empty shops in collaboration with curators,artists and galleries.
Categories
Tags