In October 2022, TBA21 presents The Third Pole, a major exhibition of the New Delhi-born artist Himali Singh Soin, in… Read More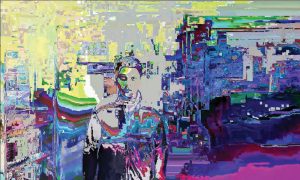 The RCA announces five distinct MA Curating Contemporary Art graduate exhibitions that will go live online on Monday 15 June, at 12.00 (BST) accompanied by a public programme online between 15 – 21 June.
Adventitious Encounters is a group exhibition from Open Space Contemporary with 20 internationally acclaimed, emerging and established contemporary artists. Co-curated by Huma Kabakc and Anna Skladmann, the exhibition is held on the sky-roof of the historic Whiteleys Shopping Centre, a space rarely open to the public.