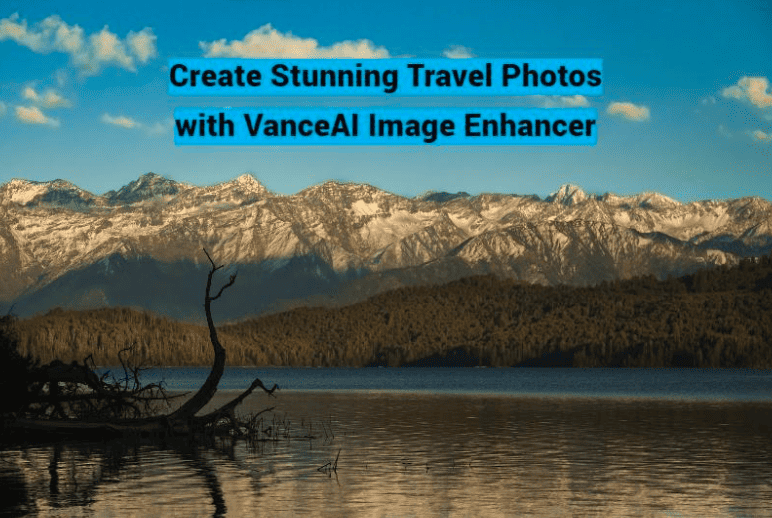 Create Stunning Travel Photos with VanceAI Image Enhancer
Travel photography is a wonderful way to capture memories and share experiences with others. However, there are certain factors that can negatively impact the quality of travel photos. An image enhancer can fix most issues but let's consider the primary issues first. Lighting is one of the most important factors in photography, and it can greatly impact the quality of your photos. If the lighting is too bright or too dark, it can make it difficult to capture clear and vibrant images.
With VanceAI Image Enhancer, you can enhance photo elements effectively. The online photo enhancer from VanceAI makes use of advanced AI algorithms and technology to improve image quality while fixing common image related issues. Not to mention that paid users get to use other exclusive features that increase productivity as well.
Better Wallpaper and Travel Photo Quality Improves Visibility
Using high-quality wallpapers, especially travel photos, can significantly enhance the visual appeal of your social media or website. A great wallpaper can immediately catch the attention of your audience and create a lasting impression. By using beautiful travel photos, you can evoke emotions of adventure, wanderlust, and exploration, which can be powerful tools to engage with your audience. High-quality wallpapers also convey a sense of professionalism and attention to detail, which can help to establish credibility and trust with your audience.
It's important to ensure that your wallpapers are optimized for your platform of choice, as this can help to improve loading times and ensure the best viewing experience for your audience. Overall, using high-quality wallpapers is a simple and effective way to elevate the aesthetic of your social media or website, while also creating a positive and memorable impression with your audience. VanceAI offers a range of tools, such as the AI photo enhancer, that can help businesses accomplish various tasks, including enhancing images. With a photo enhancer tool, businesses can produce top-notch, eye-catching images that appear professional and aesthetically pleasing, thereby boosting customer attraction and brand reputation. This approach not only yields better results, but it also saves businesses time and resources.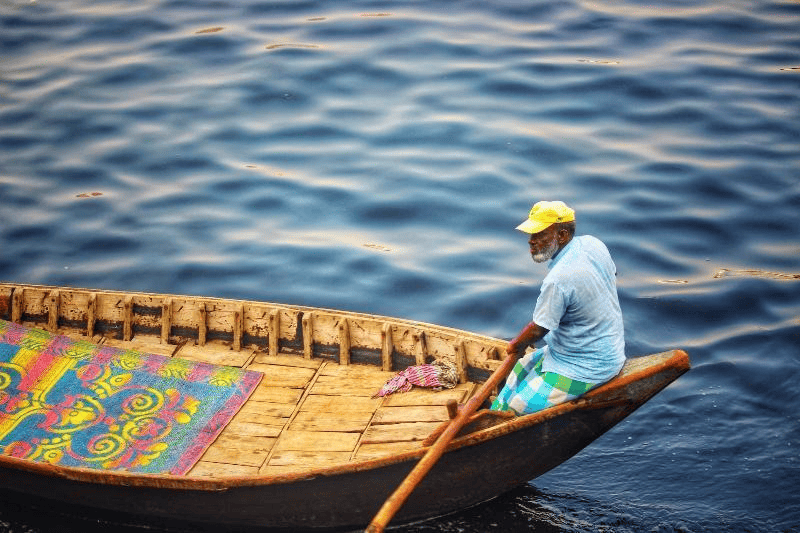 Image Credit: Unsplash
Having high-quality images on your website is crucial for improving your search engine rankings. Search engines like Google give priority to websites with good quality images, as they are more visually appealing and engaging for users. By using high-quality images, you can make it easier for potential customers to find your website and increase your online visibility. Additionally, high-quality images are more likely to be shared and engaged with on social media platforms, which can help to expand your brand's reach and attract new customers.
One way to automate the image enhancement process is by using an AI image enhancer. With this tool, photographers can quickly enhance a batch of photos online without having to edit each photo individually.
Get Improved Wallpaper Type Images with VanceAI
VanceAI Image Enhancer is a simple and easy-to-use tool that makes enhancing photos effortless for anyone. With its advanced AI algorithms, this tool can quickly and automatically enhance images, producing professional-quality results without requiring any prior photo editing experience. To use the VanceAI Image Enhancer, simply upload your image onto the platform and select your preferred enhancement options. This process is user-friendly and intuitive, making it an excellent option for anyone looking to improve the quality of their photos without spending hours learning complicated software or editing techniques.
This tool is equipped with advanced AI algorithms that can automatically evaluate and enhance images, resulting in high-quality outcomes. Additionally, the image quality enhancer can help to reduce noise and blur in images, resulting in sharper and clearer photos that look more professional.
Image Credit: Unsplash
The image quality enhancer can bring noticeable changes to almost all kinds of images. In this case, the changes are subtle but they improve the overall look of the image. For example, the image enhancer tool brings an increased level of clarity to the pink color of the building by reducing the slight image noise present before. It also improves the colors of the other elements found in the image, such as the sky and the golden bar. 
VanceAI Image Enhancer Guide for Users
These steps show how to use Photo Enhancer to enhance photo details.
Step 1: Click on the above link to get access to the web page. From there, use the Upload Image option to get to the Workspace.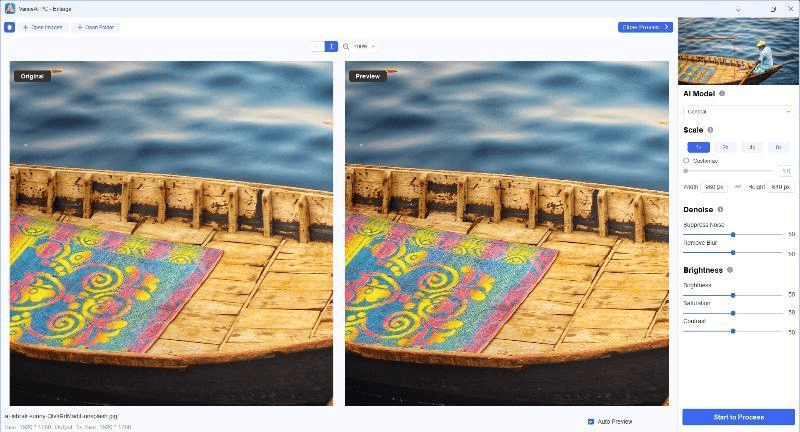 Image Credit: VanceAI 
Step 2: VanceAI Enhancer Workspace is where you can switch between multiple VanceAI tools and do more. Upload an image, use the features given on the right, and click on Start to Process when ready.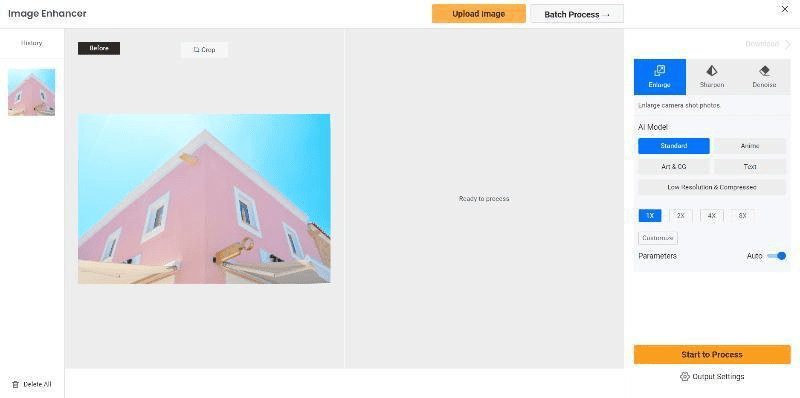 Image Credit: VanceAI
Step 3: The enhanced photo will be displayed in a few seconds. After that, click on Download Image to save the image on your device.
Image Credit: VanceAI
Enhance Photo Elements Offline with VanceAI PC
Step 1: Click on VanceAI PC and get to the online page where you can download the software. Click on Free Download to get the setup file.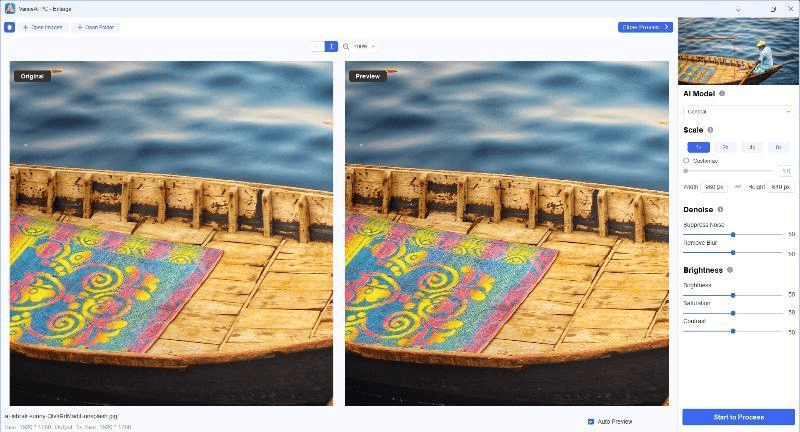 Image Credit: VanceAI
Step 2: Open the setup file and follow the instructions and preferences to install the software on your device. Run the software and click on Enlarge on the home screen.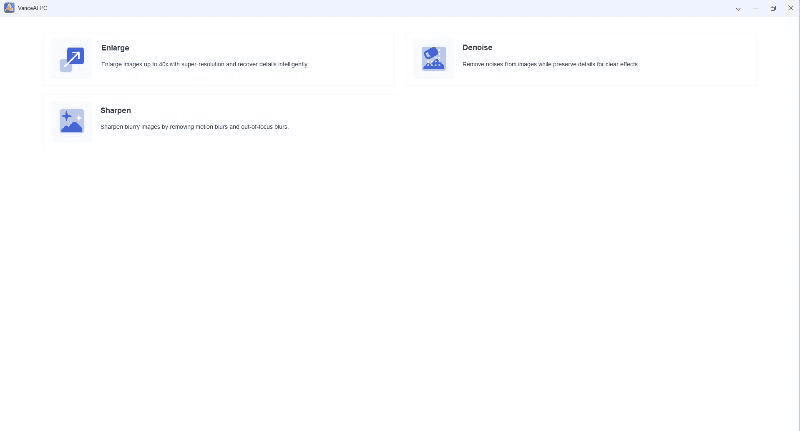 Image Credit: VanceAI
Step 3: Upload an image and use the settings. You can click on the Save button to download the final image.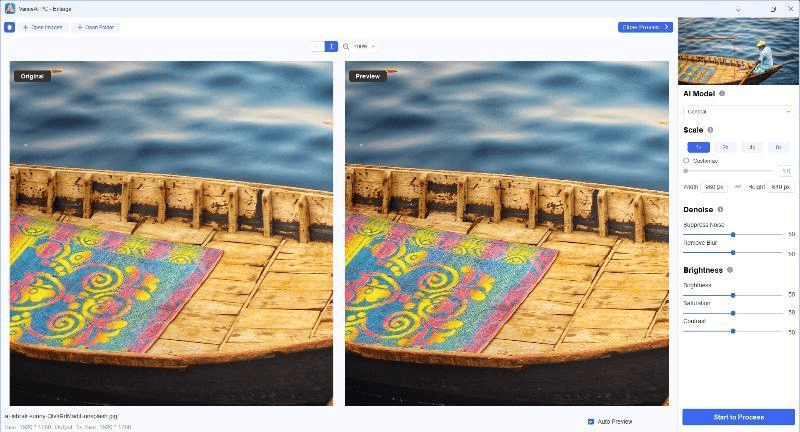 Image Credit: VanceAI
Final Verdict
VanceAI Image Enhancer is an excellent tool for improving wallpapers, thanks to its advanced technology, powerful AI algorithms, and useful features. With its intuitive Workspace and batch processing capabilities, users can quickly and easily enhance a large number of wallpapers in a short amount of time.
The AI algorithms used by the photo quality enhancer are designed to automatically evaluate and enhance wallpapers, resulting in visually stunning outcomes. These algorithms can adjust various aspects of the wallpapers, such as brightness, contrast, saturation, and sharpness, to produce a more vibrant and eye-catching image. This can help to create a more engaging and attractive wallpaper that will stand out from the crowd.
More Options with VanceAI
VanceAI is a platform that continuously evolves and expands its services to offer 18 powerful image editing tools. However, it also provides excellent accessibility options to its users. Apart from the VanceAI PC software, users can also take advantage of VanceAI JA, a website offered in the Japanese language. Additionally, VanceAI has been providing an API version of its app for a long time.
One of VanceAI's most impressive features is its Workflow functionality. This feature enables users to merge multiple tools and create a customized algorithm for enhancing their images. For instance, users can combine VanceAI Image Denoiser and AI Image Upscaler or VanceAI Image Sharpener and other VanceAI tools for the same image. This level of flexibility and control empowers users to produce high-quality images.
Besides, VanceAI also provides VancePDF.com, an online application that processes PDFs. This application allows users to merge, compress, split PDFs and more, providing a comprehensive set of tools to manage and process PDF files.
Categories
Tags