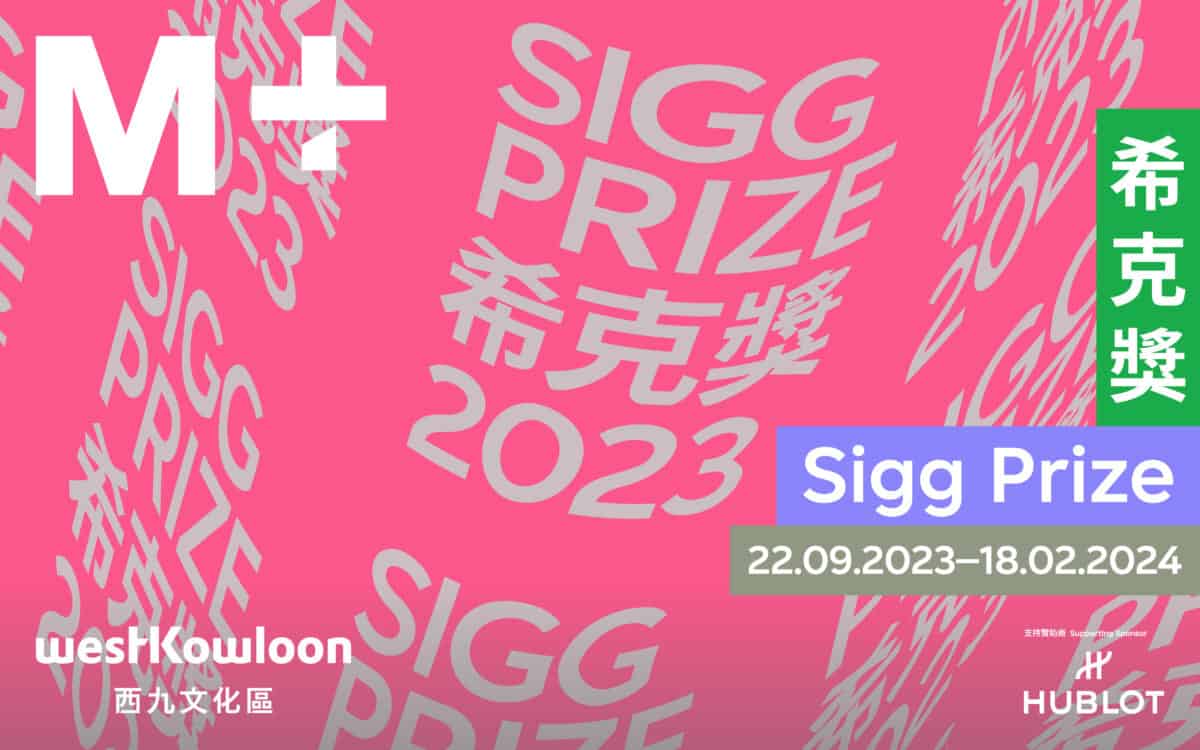 M+, Asia's first global museum of contemporary visual culture in the West Kowloon Cultural District in Hong Kong has revealed the six artists shortlisted for the second edition of the Sigg Prize.
Established in 2018, the prestigious Sigg Prize recognises outstanding artistic practice in the Greater China region. The shortlisted artists will be invited to present works created in the past three years in the Sigg Prize 2023 exhibition to be opened on 22nd September 2023.
The six shortlisted artists are: Jes Fan (born 1990, lives and works in Hong Kong and New York), Miao Ying  (born 1985, lives and works in New York), Wang Tuo (born 1984, lives and works in Beijing), Xie Nanxing (born 1970, lives and works in Beijing and Chengdu), Trevor Yeung (born 1988, lives and works in Hong Kong), and Yu Ji (born 1985, lives and works in Berlin). 
Founded by Dr Uli Sigg in China in 1998 and formerly the Chinese Contemporary Art Award (CCAA), the Sigg Prize was established by M+ in Hong Kong in 2018. The inaugural Sigg Prize was held in 2019 and awarded to Hong Kong–based artist Samson Young.
The Sigg Prize is open to artists born or working in the Greater China region, with the aim of highlighting and promoting on an international scale the diverse and dynamic artistic work and cultural discussions taking place in the region. The shortlisted artists were selected by an esteemed international jury chaired by Suhanya Raffel, Museum Director, M+. Members of the jury are: Maria Balshaw, Director, Tate, London; Bernard Blistène, [former] Director, Musée national d'art moderne, Centre Pompidou, Paris (2013–2021); Gong Yan, Director, Power Station of Art, Shanghai; Glenn D. Lowry, Director, Museum of Modern Art, New York; Dr Uli Sigg, collector and member of the M+ Board, Switzerland; and Xu Bing, artist, Beijing. In making their selection, the jury affirmed the prize's commitment to bringing the most current and important work from the Greater China region to a wider international audience.
Selected at a jury meeting in November 2021, the six artists represent different generations and gender identities. Working with a wide range of mediums from painting, sculpture, and video to installation, the artists have each demonstrated their unique vision and approaches to urgent contemporary issues, such as the emotional and social impact of the global pandemic and critical reflections on the intricate and interrelated histories of Asia.
The Sigg Prize 2023 exhibition to be opened at M+ in September 2023 will showcase the creative expressions of the six finalists in the past three years. The exhibition is curated by Isabella Tam, Curator, Visual Art, M+.  During the exhibition, members of the Sigg Prize jury will gather to select the winner based on their exhibition presentations. The final result will be announced in early 2024. A cash prize of HKD 500,000 will be awarded to the winner, and HKD 100,000 will be awarded to each of the other shortlisted artists to encourage their future practice.
Given the global scope of the Sigg Prize, our jury had the paramount task to select six distinctive voices who could effectively capture and express the ever more transnational character of Chinese contemporary art. Following a series of intense discussions, the jury has shortlisted six artists comprising multi-generational and multi-disciplinary creators who represent different gender identities, movements, and ideas in today's contemporary visual culture. I am sure that the Sigg Prize will continue to present an excellent opportunity to elevate global conversation on the art ecology of this region, as well as inspire up-and-coming creators to build upon the landscape of today's visual culture.

Uli Sigg, collector and member of the M+ Board,
Commenting on the shortlisted artists, the jury identified compelling developments in each artist's body of work.
Jes Fan: In his career-long engagement with the body and natural materials, Fanprobes complex ideas of gender, sexuality, race, and species. His biomorphic sculptures and powerful videos are thoughtful investigations of the gendered body and its sociocultural and biological existence.
Miao Ying: In her ambitious practice, Miao looks at the global impact of technology and capital, and how this influence can be seen in the virtual realm. Her recent works, which use the power of big data, AI, and machine learning, are vivid explorations of key cultural phenomena and political systems told through para-fictional worlds.
Wang Tuo:Wang's poetic, introspective films demonstrate his exceptional skills in storytelling and sophisticated methods of exploring identity and performativity. His moving images and docufictions, which draw upon literature, film, theatre, and history, are nuanced reflections on the human need to reconcile the past with the present.
Xie Nanxing: Drawing from his formal training in painting, Xie merges figuration and abstraction in his profoundly experimental portraits in which the human form rarely appears whole. Over the last few years, he has expanded his conceptual practice to include more realistic representations that investigate the complexities of social conventions in the public space.
Trevor Yeung: In his ephemeral expressions that reflect on universal desires, ambitions, and fears, Yeung evokes quiet scenes of tenderness and vulnerability to bring people's most intimate emotions into focus. His playful metaphors for human relationships are stirring and poignant, perhaps more so in a moment of distancing and separation.
Yu Ji: Yu's creations, which encompass sculpture, video, performance, and drawing, re-examine the human body and its presence in space. In recent years, her experimental and often site-specific installations have expanded to articulate the energy and tension between people's bodies as well as built and natural environments.
'After the success of the inaugural edition of the Sigg Prize in 2019, we are pleased to welcome the return of the prize with six shortlisted artists, recognising their diverse backgrounds and dynamic artistic visions. By honouring the most ambitious and pioneering artistic practices from this part of the world, we hope to enhance the public's understanding of Chinese contemporary art and inspire new dialogues and discourses on its latest developments and upcoming trajectories.'

Suhanya Raffel, Museum Director, M+ and Chairwoman of the Sigg Prize,
MORE: mplus.org.hk
About the shortlisted artists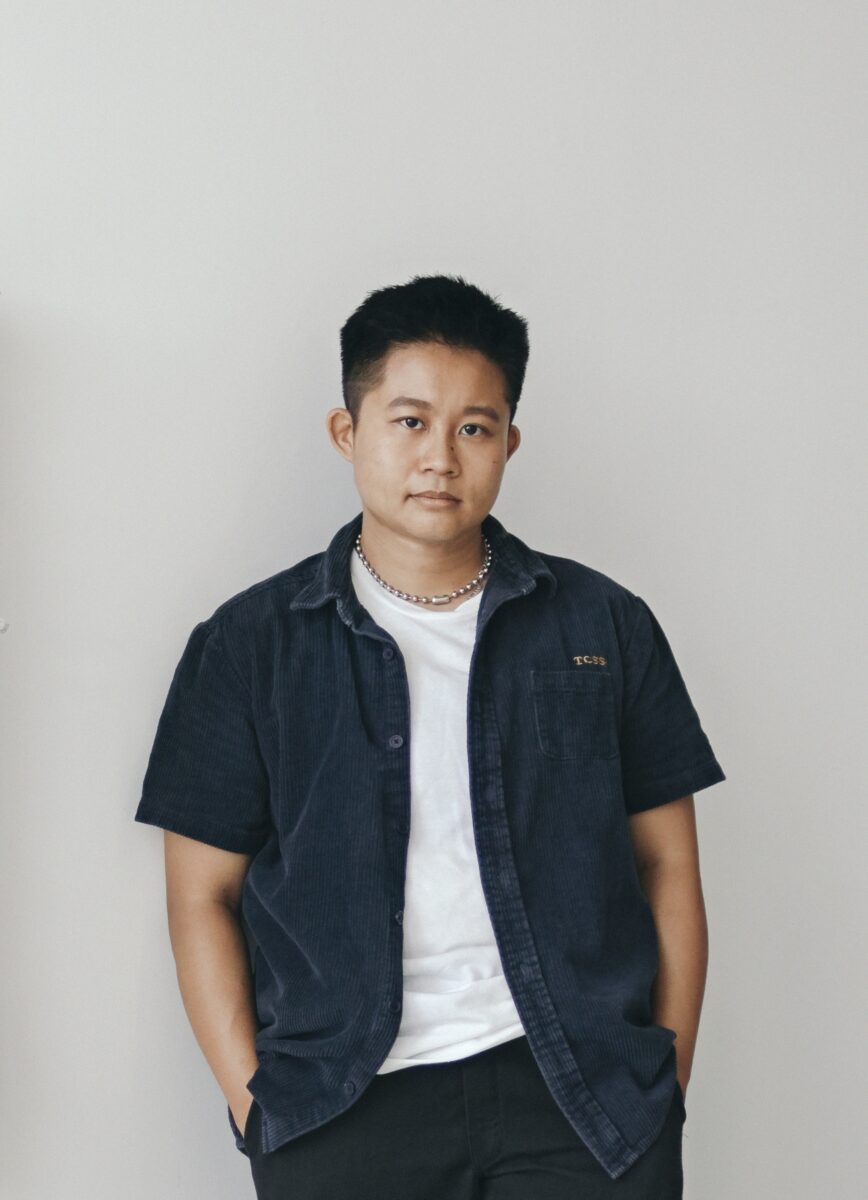 Jes Fan (born 1990, Ontario) is a Brooklyn-based artist who was raised in Hong Kong. He frequently employs organic materials and other components that invoke the body to explore the possibilities of nature and animacy. In his biomorphic forms and tactile sculptures, Fan juxtaposes the visual elements of human skin—something biological and living—with the cold and clinical instruments of a laboratory to evoke visceral responses from his viewers. Throughout his practice, Fan examines complex ideas of sexuality, gender, race, and species to challenge oppositional concepts and binary thinking.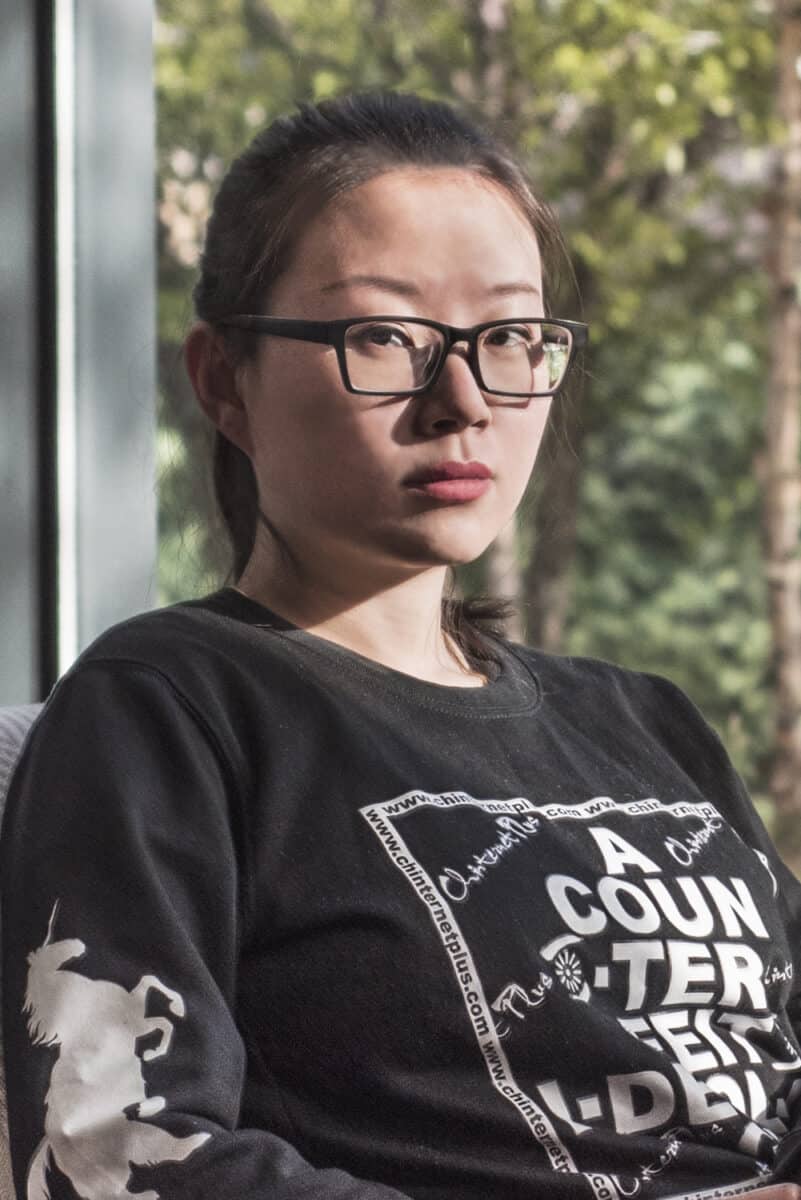 Miao Ying (born 1985, Shanghai) is a new media artist based in New York and Shanghai. She is known for projects and works that address Chinese internet culture. This complex and hyperregulated realm, which she calls the 'Chinternet,' necessitates self-censorship, an effect Miao describes as akin to Stockholm Syndrome. Her recent works often take the form of websites, gifs, screenshots, and installations. Juxtaposing technologies and ideologies from the West with those from contemporary China, Miao's projects highlight the politics, aesthetics, and consciousness created in the 'Chinternet'.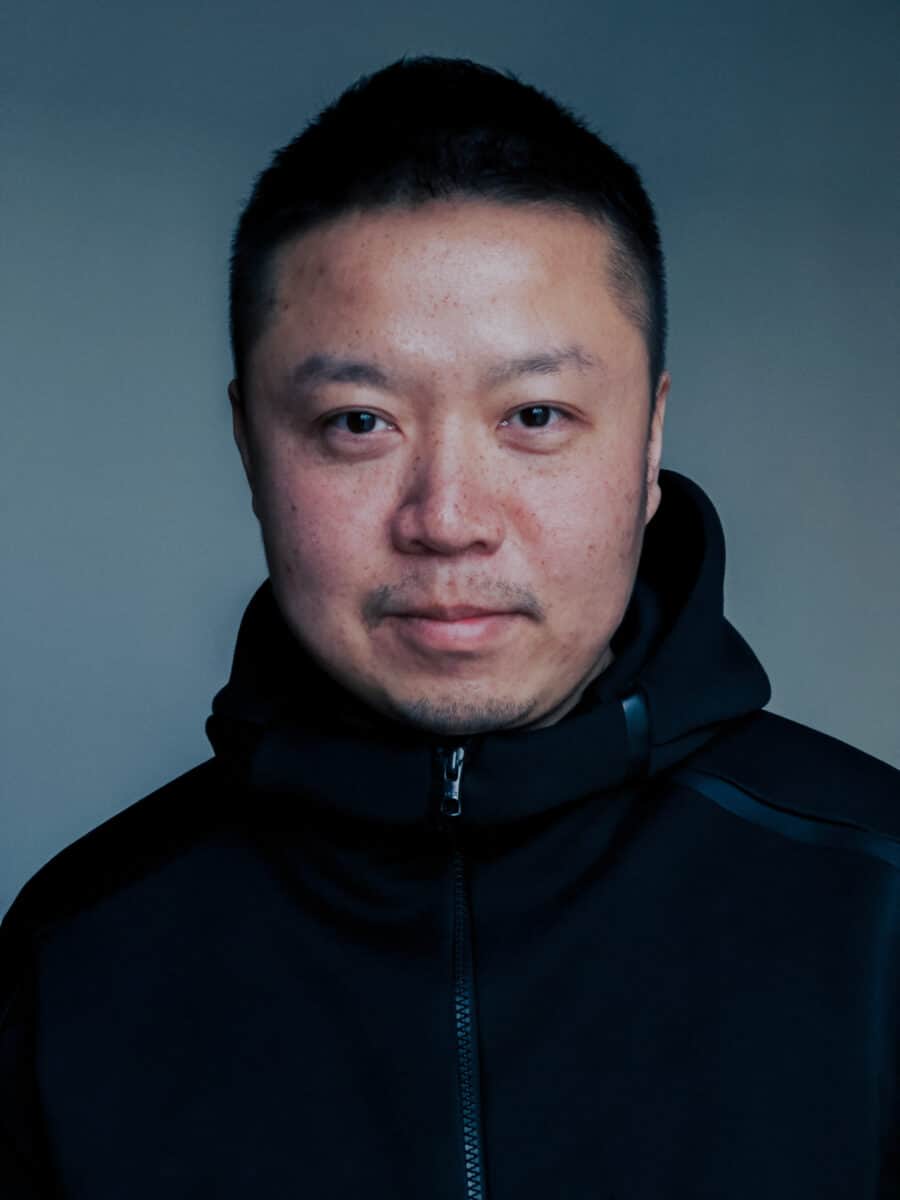 Wang Tuo (born 1984, Changchun) currently lives and works in Beijing. His films combine the forms and techniques of interviews, reality shows, and theatre to create a sense of melodrama that can move his viewers. Wang tells the stories of our contemporary experience, often employing literary and art-historical allusions to expose the humorous and sometimes absurd aspects of our societies. He examines how our lives, myths, and cultural histories tend to intertwine in complex and ever-evolving ways. His practice also seeks to develop a discourse on how current ideology is derived from its historical context even as it continues to adapt to our changing times.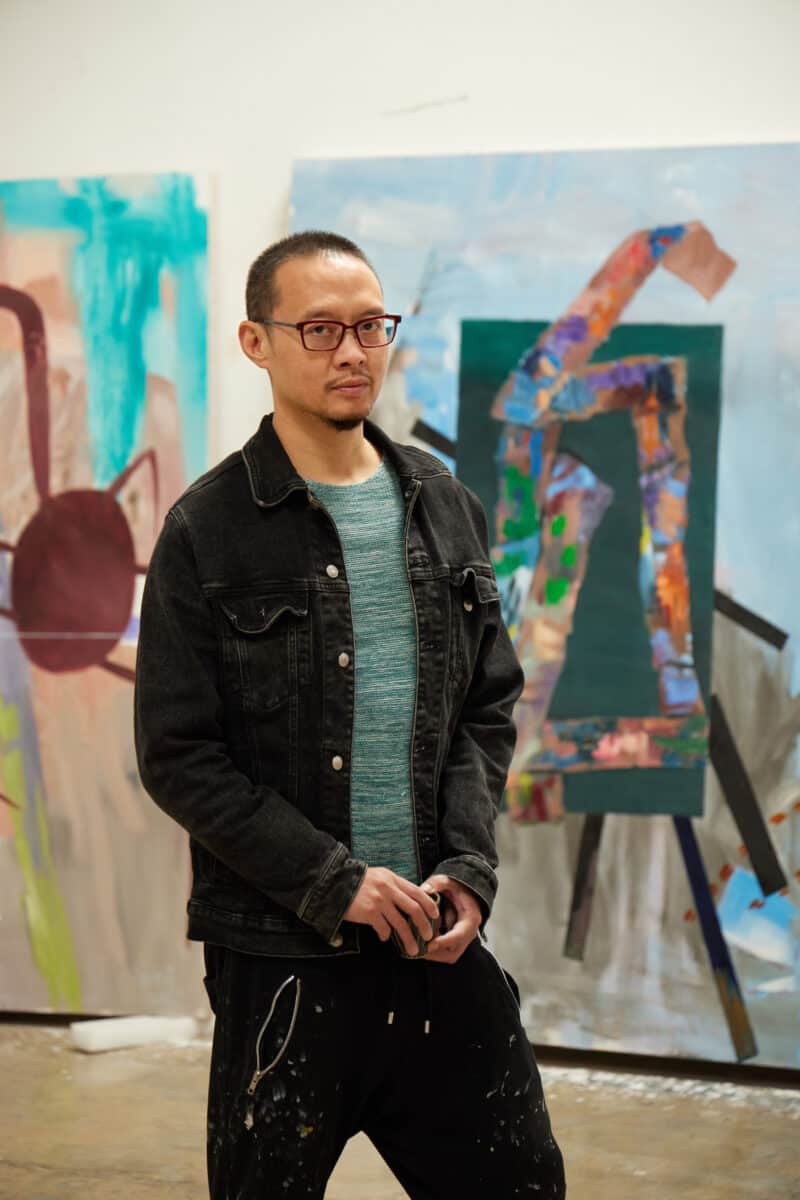 Xie Nanxing (born 1970, Chongqing) currently splits his time between Beijing and Chengdu. He is a radical experimental painter who challenges the traditions and conventions of painting taught within art schools. He is interested in psychology and often turns to investigative psychology to question the true nature of things in his practice.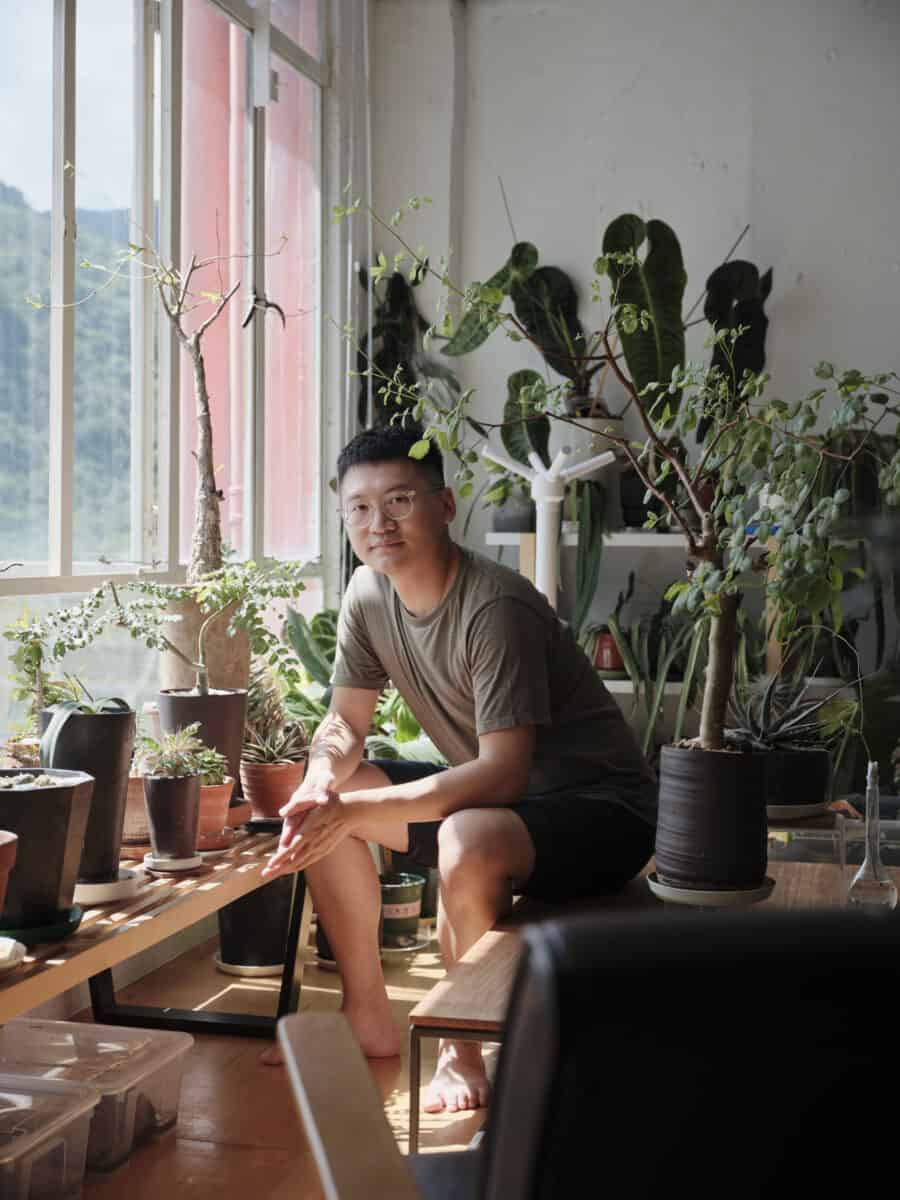 Trevor Yeung (born 1988, Dongguan) lives and works in Hong Kong. His art excavates the inner logic of human relations. Fascinated by botanic ecology and horticulture, Yeung features carefully staged objects, photographs, animals, and plants in his mixed media works as aesthetic pretexts to address notions of artificial nature. These delicate and ironic arrangements allow him to exert control over living beings, including plants and animals, as well as his audiences. He often projects emotional and intellectual scenarios onto living substitutes in his work, translating his own social experiences into elaborate fables through which he continues to explore failure and imperfection. Yeung ultimately questions how closed systems contain and create emotional and behavioural conditions.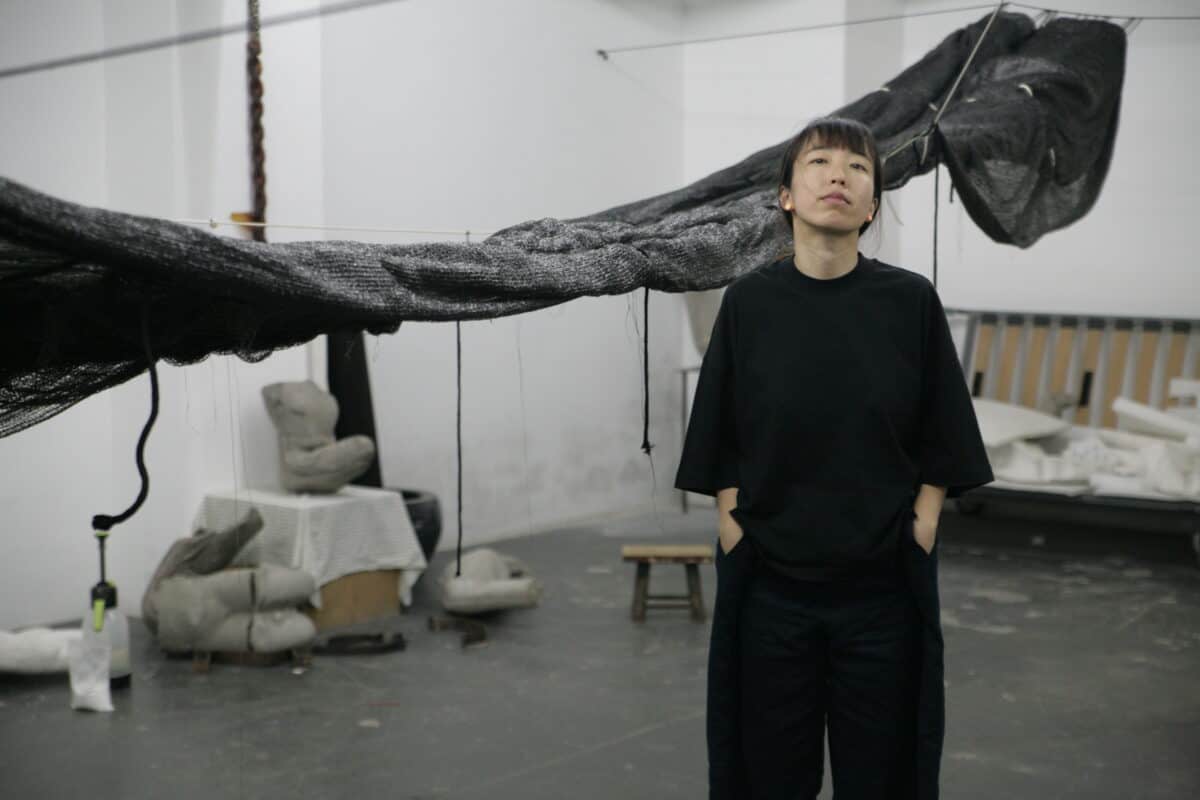 Yu Ji (born 1985, Shanghai) creates installations, videos, and performances that take medium and materiality as starting points to create her own visual language with a rich vocabulary rooted in form, objects, humanity, and the everyday. Whether featuring a cast of a limb or the outline of a body part, the sculptures at the heart of Yu's practice are amorphous anatomical objects, sensitive yet weighty, evoking an almost eerie sense of mechanical disengagement, as if a human body has been created and then pilfered. Yu is a skilled narrator of complex relationships—between people and things, life and death, and the present and the past. Encountering Yu's work is a physical experience that sparks memories and ineffable associations. Her creations also prompt viewers to revisit the relationship between space, body, and time, reminding them of their own historicity.
About M+
M+ is a museum dedicated to collecting, exhibiting, and interpreting visual art, design and architecture, moving image, and Hong Kong visual culture of the twentieth and twenty-first centuries. In Hong Kong's West Kowloon Cultural District, it is one of the largest museums of modern and contemporary visual culture in the world, with a bold ambition to establish ourselves as one of the world's leading cultural institutions. M+ is a new kind of museum that reflects our unique time and place, a museum that builds on Hong Kong's historic balance of the local and the international to define a distinctive and innovative voice for Asia's twenty-first century.
Categories
Tags