Generative Artist Tyler Hobbs to Present Two Major Solo Exhibitions in London and New York this Spring. The first exhibition, Mechanical Hand will open at Unit London in early March followed by a presentation at Pace (Pace Verso) in New York opening on 30th March.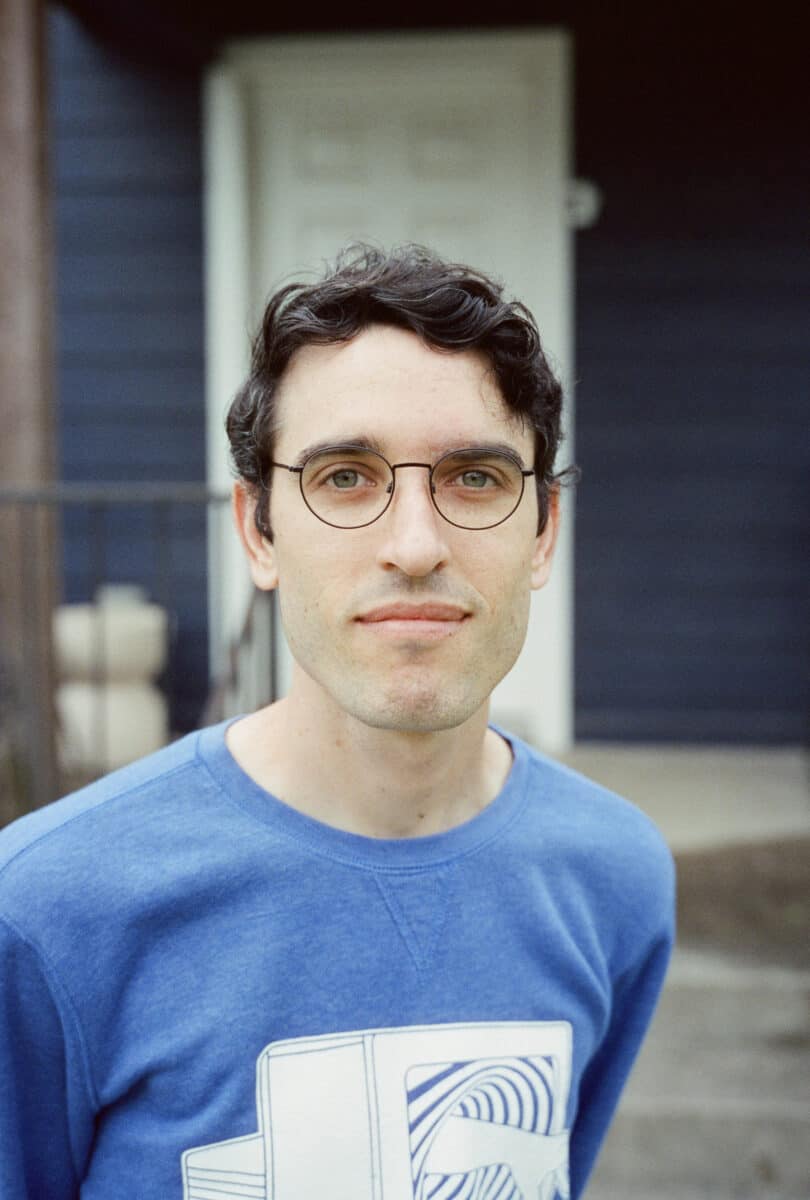 Mechanical Hand', the debut UK solo exhibition by leading generative artist Tyler Hobbs reveals a new contemplative, intimate side to Hobbs' varied practice, spotlighting his paintings on canvas and drawings on paper, which will be shown with selected digital works. Featuring twenty new and recent artworks, 'Mechanical Hand' explores the tension between analogue and digital, man and machine as Hobbs brings the human touch into generative process, seeking out softness and imperfection.
This work is built on top of the complex, adolescent relationship between humans and machines. Computers and machines deeply influence our aesthetics, and I want to observe how that happens. What implicit skew does the computer have, and what tell-tale signs does the hand leave? What is the result when the machine is used like a hand, or the hand like a machine? And how can we move forward, fully combining the digital and physical tools and materials that our lives are built around? This exhibition deals, at its core, with these questions.

Tyler Hobbs
Hobbs gained international recognition from his celebrated Fidenza series (2021), which became one of the most highly sought-after fine art NFT collections of all time. His paintings, drawings and digital works have been collected privately around the world. As a generative artist, systems are at the core of Hobbs' practice. This exhibition aims to challenge the misconception that generative art is always made by algorithms and always digital, as Hobbs' work demonstrates that it is not a hard category but is more about the mindset and methodology of the artist. Working with algorithms, codes, and plotters (robotic arms directed by computers), as well as traditional materials such as gouache paint, pencil, graphite and
pastels, Hobbs integrates systems into analogue formats, crossing the digital and physical boundaries multiple times and in multiple ways.
The exhibition highlights Hobbs' influences and situates his practice in art history, drawing from abstract painters such as Cy Twombly and Richard Diebenkorn, whose practices were exclusively analogue but who often worked with a generative approach, creating pieces with vivid systemisation. Hobbs has referred to Agnes Martin as an important inspiration, her meticulously ordered geometry, co-existing in harmony with the imperfections of the human hand, as well as Sol LeWitt, a pioneer of conceptual art, whose generative body of work is widely acknowledged.
'Mechanical Hand' features intricate artworks, created during a quiet and contemplative period in the artist's studio. This is reflected in the exhibition, which encourages a slow and intimate viewing experience. The works are intended to be seen in-person, inviting viewers to look closer and discern which details are man-made or machine made, in phenomena as subtle as the line of pencil. Hobbs uses autonomous systems to inject randomised features into the images produced and key differences that emerge are that the plotter can achieve a level of precision and detail not possible organically, while the human hand can capture a sense of freedom and spontaneity hard to achieve by computer. Hobbs blurs these distinctions, hand painting designs generated by the algorithms he has built in works such as Aligned Movement (2020) and using materials such as graphite with a system and a plotter in Fulfilling System 1 (2020), resulting in mark-making that more precise but where the flaws are clear to see, reminding us that computers like humans err.
At Unit London, we represent artists who challenge conventions and reflect our ever-changing world. Naturally, as our lives become increasingly digital, our relationship with technology bears more scrutiny. Hobbs's work speaks to the very core of this relationship – examining the relative strengths and weaknesses of humanity and machinery. Rooted in minimalism and taking inspiration from abstractionists like Agnes Martin and Sol LeWitt, Hobbs' debut show at Unit London, and his first in the UK, challenges our understanding of the role of science, code, and mathematics in the creation of life, and art.

Joe Kennedy, Co-Founder and Director, Unit London
'Mechanical Hand' begins a significant year for Hobbs, as one of two major solo exhibitions taking place in 2023. The exhibition at Unit London will be followed by QQL: Analogs, a presentation at Pace in New York, running from 30th March to 22nd April 2023. This exhibition will feature large-scale paintings based on the artist's own experimentations with the new QQL NFT algorithm he developed in collaboration with fellow generative artist Dandelion Wist. Like the works featured in Unit London's exhibition, the paintings in Pace's show explore a making process that unites programmed digital equipment and human hands, shining a light on Hobbs' distinctive approach to abstraction. Together, these two complementary exhibitions mark an important moment in Hobbs' career, showcasing the breadth of the artist's practice,
as well as his deep and longstanding interest in enactments of control and chance in system-based art making.
Tyler Hobbs, Mechanical Hand, 7th March to 6th April 2023, Unit London
About the artist
Tyler Hobbs is a visual artist from Austin, Texas who works primarily with algorithms, plotters, and paint. His most notable project, Fidenza, is a series of 999 algorithmically generated works comprising one of the most sought-after fine art NFT collections of all time. His drawings, paintings, and digital works have been privately collected around the world. Tyler has presented two solo exhibitions of work: Progress (2018) at Galería Dos Topos in León, Mexico, and Incomplete Control (2021) at Bright Moments Gallery in Manhattan, New York. Additionally, his work was included in a Christie's auction in 2021, and a Sotheby's auction in 2022. Tyler holds a BS in Computer Science from the University of Texas at Austin.
Categories
Tags