Tabish Khan the @LondonArtCritic picks his favourite  Top 5 exhibitions to see in London in late September and early October. Each one comes with a concise review to help you decide whether it's for you. Those looking for more shows should check out his top Central London exhibitions where all are but one still open to visit.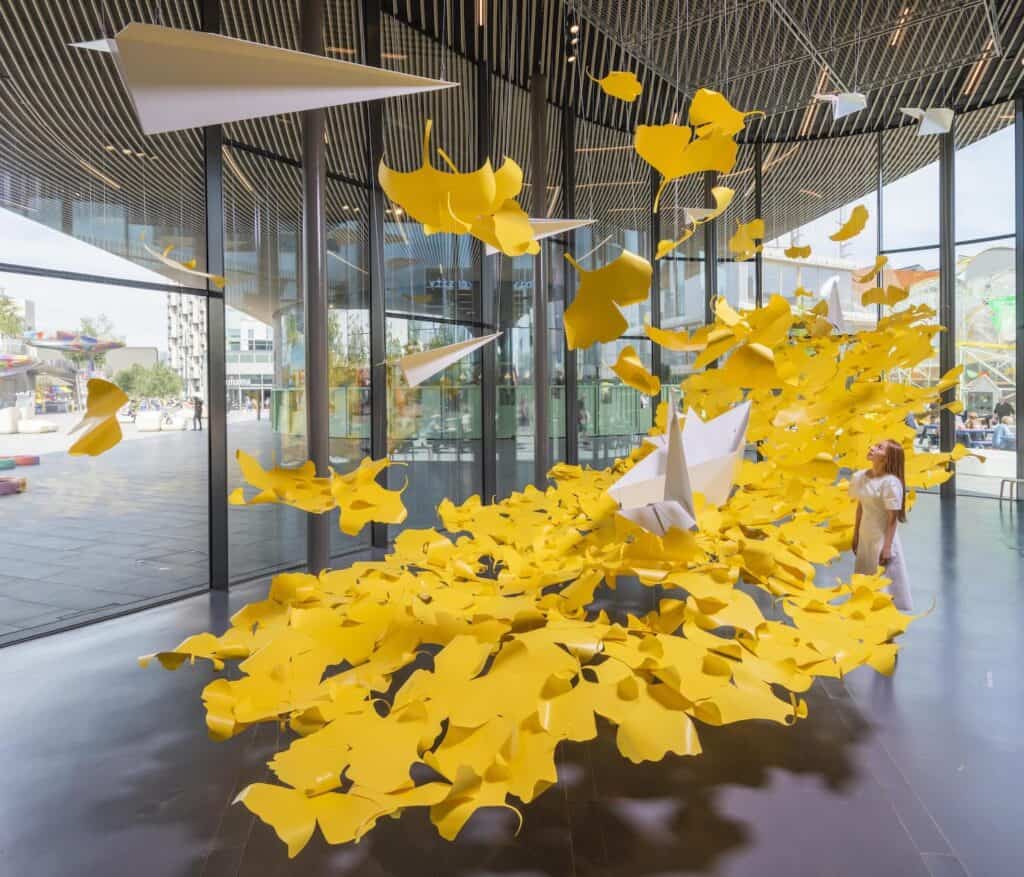 Origami boats, planes and swans float in a sea of gingko leaves in an dream-like eye-catching installation. It's all based around the idea of memories and visitors are invited to write their own and have a go at origami to hang theirs next to the installation. A beautiful world to get lost in. Until 25 September.
Marking it's 20th year in the capital London Design Festival is back and Cromwell Place is the place to be with a stunning immersive walk in installation by Sony where it changes colour, patterns and sounds as it reacts to visitors movements. Alongside plenty of other exhibitions in the venue relating to how we make our houses into sustainable homes – and that's just a taster of the host of exhibitions across town that are part of the festival. Until 25 September.
Whether it be recipes, friends visiting or simple to do lists – they all make it into Fran Giffard's diary pages, which are then populated with beautiful birds to sit alongside each entry. It's a winning combination of the personal and the aesthetic. Until 9 October.
Gold has been used since ancient times to identify important objects, and books are no exception. The British Library dazzles us with a selection of important religious texts and contractual documents including a miniature golden Qu'ran carried as an amulet of protection. Until 2 October, ticketed.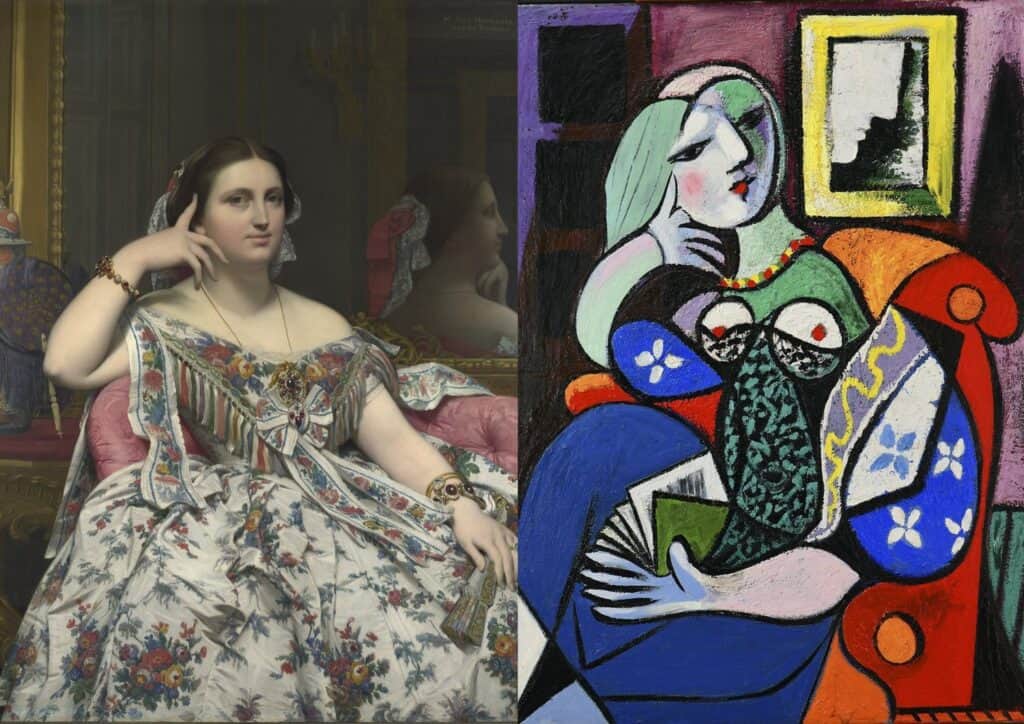 An abstract portrait by Picasso and a classical portrait by 19th century painter Ingres feel very different but look closer and it's clear Picasso drew inspiration from Ingres as the pose of the two women is identical. It's great to really study the details of this comparison in a one room free display at The National Gallery. Until 9 October.
That's your 5 exhibitors to see in London this Autumn 
All images copyright creator and venue. LDF photo: Ed Reeve. Picasso Ingres. Picasso: © Succession Picasso/DACS 2021 / photo The Norton Simon Foundation. Ingres: © The National Gallery, London.
Categories
Tags