This Summer Château La Coste will be exhibiting the first solo exhibitions in France by British artists Mary McCartney, Idris Khan and Annie Morris all opening in June.
Situated in one of the oldest winemaking regions of France, between the historic city of Aix-En-Provence and the Luberon National Park, Château La Coste is a vineyard where wine, art and architecture co-exist in harmony. Since it opened to the public in 2011, Château La Coste invites visitors to discover over forty major works of contemporary art installed in the open air and five gallery spaces dotted across the 500-acre site.
Titled "Moment of Affection", this show by Mary McCartney traces 30 years of the British photographer's career, from her debut through to the present day, and showcases over 20 works from her personal archives, with most of them never exhibited in public before.
"I have taken my time, looking through every contact sheet and photograph in my archive to discover
Moment of Affection. I found simple moments, yet incredibly rich in feelings. And here they are."

Mary McCartney
The exhibition reveals an underlying thread in McCartney's work: capturing rare moments of unguarded intimacy and connection. From tender portraits of her family to emotionally charged pictures as well as poignant images of nature, her photographs draw on fundamental themes such as love, desire and grief, McCartney invites the viewer to reflect on an emotion, a memory, while also leaving space for interpretation.
"I'm delighted to co-curate Moment of Affection at Château La Coste with Mary who I have had the pleasure to know as a friend and collaborate with over the past few years. I think this moving and beautiful show reflects universal emotions and will resonate widely with audiences, especially during such unsettling times. It will be uplifting for the soul"

Georgina Cohen co-curator of the exhibition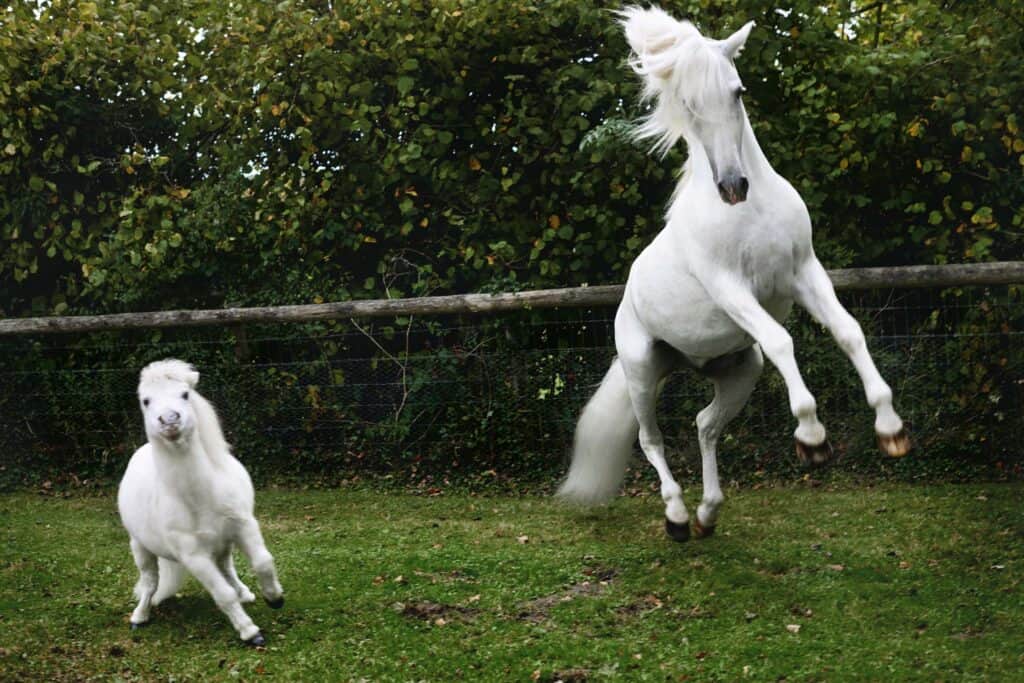 Unveiled in the Richard Rogers Drawing Gallery, this exhibition by Idris Khan brings together 24 new watercolours and three large paintings.
"I've long admired the vision of Château La Coste and its fusion between art and architecture. Over the past 10 years, I have created works to do with time, loss and memory. Showing my work in the late Richard Roger's last completed building is a moving experience for me, and I am really looking forward to June and exhibiting my paintings for the first time in France."

Idris Khan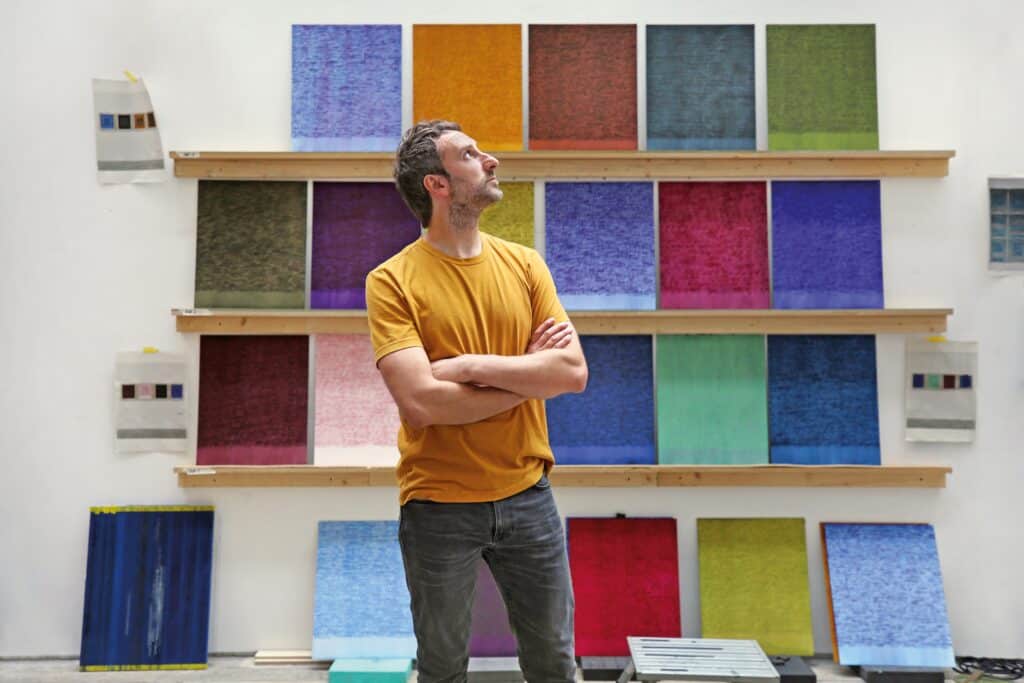 Drawing on a wide range of cultural sources including literature, philosophical texts, minimalist art, musical scores and religion, and bringing together ideas about time, memory and spirituality, Khan has developed a unique narrative involving densely layered imagery that sits between abstraction and figuration. Inspired by the minimal architecture of Rogers' pavilion and its poignancy being one of the last projects the architect-designed, Khan's latest exhibition explores life's journey and the passage of time.
I'm delighted to collaborate with Idris on his first exhibition in France and look forward to seeing his works transform the Richard Rogers Drawing Gallery. I've had the pleasure to know Idris for some time and have seen how his practice has evolved into the internationally recognised artist he is today. I am proud and excited to be part of this exhibition with Château La Coste.

Georgina Cohen co-curator of the exhibition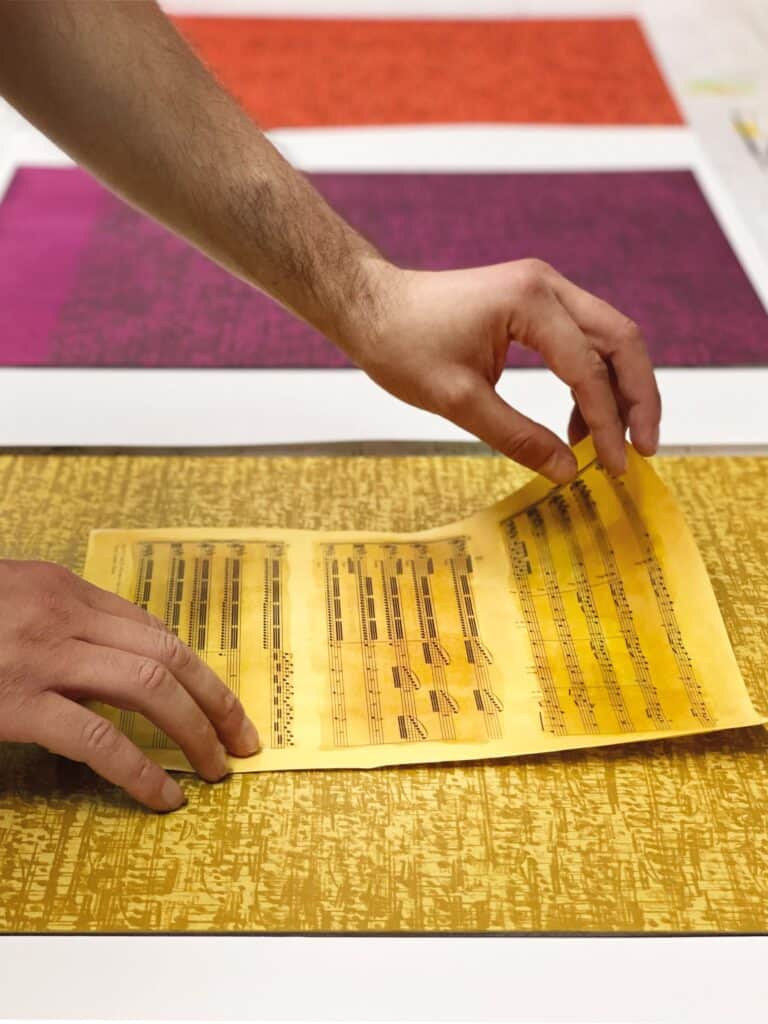 The inaugural show in France by British artist Annie Morris will take place in the newly completed Oscar Niemeyer pavilion. The exhibition features new sculptures, tapestries and paintings, as well as a 6-metre tall bronze sculpture, her largest work to date, specially conceived for the grounds of Château La Coste.
My sculptures are about holding onto something that's fallen, and to express the hope and defiance of life. The vibrant pigment on the surface is a way of trying to freeze the moment when paint hasn't yet dried, and is caught in its most raw form. They assemble to create abstract paintings that escalate upwards and express the fragility we all feel in our lives. There is not a day that goes by that I don't draw something, and this is the beginning of all my work. France is integral to me, having studied at the Beaux-Arts in Paris. Château La Coste is an inspiration and I am delighted that my first show in France will be in the Oscar Niemeyer Pavilion.

Annie Morris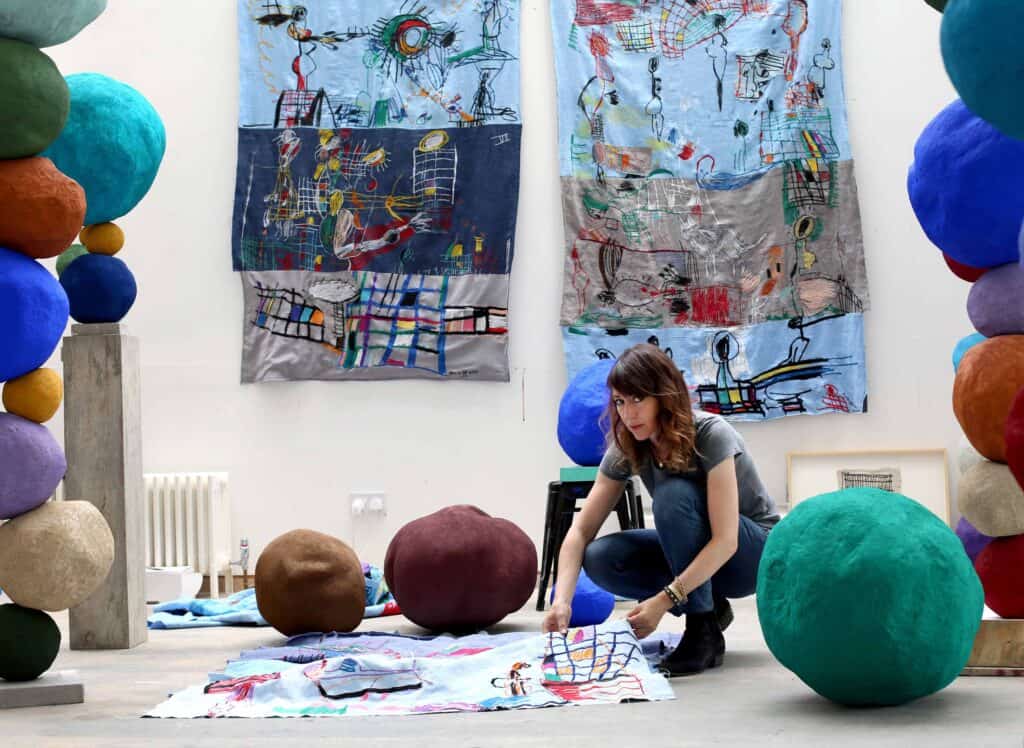 Taking centre stage in the exhibition is a group of Stacks – Morris' iconic towers of vivid coloured spheres. Following the tragic stillbirth of her first child in 2014, these sculptures were inspired by the artist's grief but have since become a "joyous obsession" for the artist. Carved by hand from pigmented plaster and sand, the works on view in Niemeyer's vast concrete space contrast with the taller towers of Morris' past Stack series.
I'm thrilled to collaborate on the inaugural show at the Niemeyer pavilion with my dear friend Annie Morris. To see her works bring joy and colour to Château La Coste is such an exciting moment. Annie's
work has the ability to evoke hope and energy to heal, to inspire, and uplift the soul, it's been a wonderful journey to get to this point and I'm excited to share this exhibition with the visitors.

Georgina Cohen co-curator of the exhibition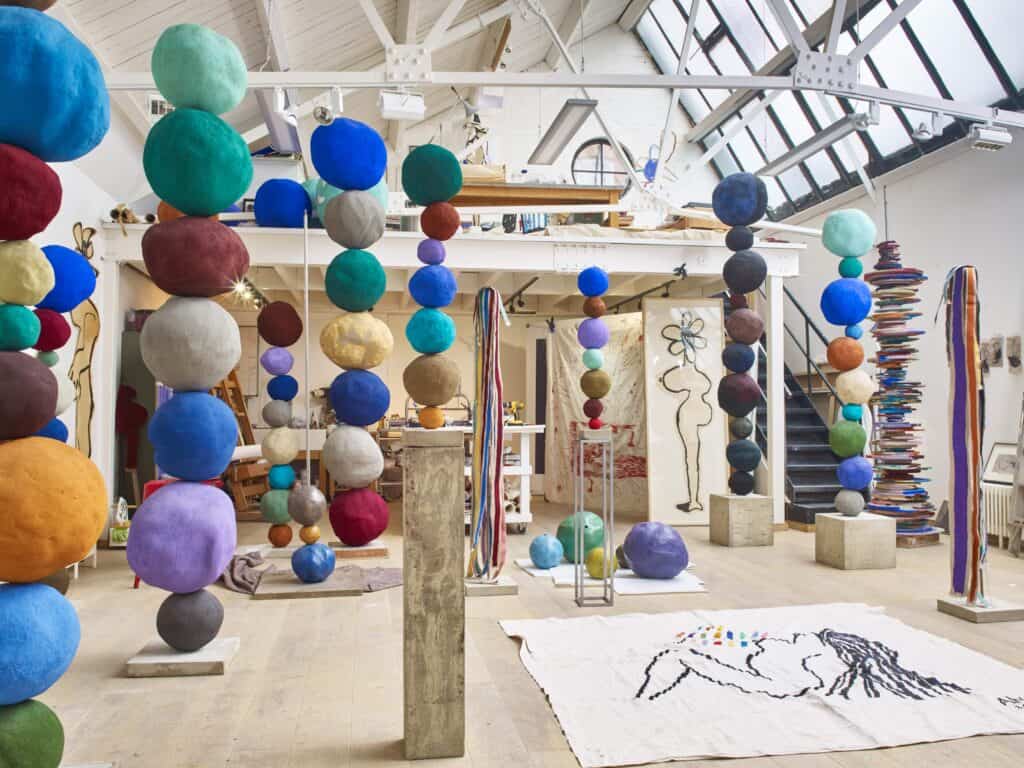 Mary McCartney Moment of Affection Bastide Gallery 22nd June – 4th September 2022
Co-curated by Mary McCartney & Georgina Cohen
Idris Khan Richard Rogers Drawing Gallery 1st July – September 2022
Annie Morris Oscar Niemeyer Pavilion 1st July – September 2022
Château La Coste 2750 Route de La Cride 13610 Le Puy-Sainte-Reparade chateau-la-coste.com
All exhibitions have been co-curated by Gagosian Director Georgina Cohen
About the artists
Mary McCartney was born in London in 1969. Her photographic work has long concentrated on the world of portrait and is suffused with a deep personal investment that captures the creative chemistry between the photographer and her subjects.

McCartney's exhibitions and publications include "Off Pointe", an in-depth photographic study of the Royal Ballet after hours. Pictures from this series are today part of the permanent collection at the Victoria and Albert Museum, London. First shown at The Royal Opera House, London in 2004, "Off Pointe" was also presented by The Royal Photographic Society at the Photo London Pavilion Commission at Somerset House in 2019.

In 2008, Mary McCartney presented "British Style Observed" at the Natural History Museum, London and in 2010, she unveiled "From Where I Stand," at the National Portrait Gallery and Michael Hoppen Gallery, London. Her two-volume book "Monochrome Colour" was published by GOST in 2014, with a concurrent exhibition at 3 Grafton Street, London, curated by de Pury de Pury.

In 2015, the "Mother Daughter" exhibition was first shown at the Gagosian Gallery in NYC. Later that year, Mary was chosen to take the official photograph of Her Majesty the Queen to mark the occasion of her becoming the longest reigning Monarch in history. One of her most recent projects featured actor Mark Rylance and the cast of the theatre production Twelfth Night. The behind-the-scene pictures were published in a book entitled Twelfth Night 15.12.13.
Born in Birmingham in 1978, Idris Khan completed his Master's Degree at the Royal College of Art and lives and works in London. He was appointed OBE for services to Art in the Queen's Birthday 2017 Honours List. In 2023, Milwaukee Art Museum, Milwaukee, Wisconsin, USA will present the first career survey exhibition by the artist in the United States.

A major survey exhibition Idris Khan: A World Within was held at The New Art Gallery Walsall in February 2017, with solo presentations of the artist's work previously staged at national and international institutional venues including the Whitworth Gallery, University of Manchester (2016- 2017 and 2012); Sadler's Wells, London (2011); Gothenburg Konsthall, Sweden (2011); Museum of Contemporary Canadian Art, Toronto (2010); Kunsthaus Murz, Mu?rzzuschlag, Austria (2010) and K20, Du?sseldorf (2008). His work has also been included in group shows at the National Gallery of Art, Washington (2015); Bass Museum of Art, Miami (2014–2015); Tel Aviv Museum of Art (2014); Jeu de Paume, Paris (2013); Museum of Contemporary Art, Jacksonville, Florida (2013); The British Museum, London (2012); National Museum of Contemporary Art, Oslo (2012); Fundament Foundation, Tilburg (2011); Solomon R Guggenheim Museum, New York (2010); and MartinGropius Bau, Berlin (2009).

A major public sculpture for London by Khan, commissioned by St George's Plc with London Borough
of Southwark as part of the development of One Blackfriars, was unveiled in autumn 2019. Khan's 21 Stonesis currently displayed in The Albukhary Foundation Islamic Gallery, which recently opened at the British Museum, London. 21 Stonesis the British Museum's first site-specific artwork. In 2016, Khan was commissioned to make a permanent public monument, forming the centrepiece of the new Memorial Park in Abu Dhabi, which was unveiled on the UAE Commemoration Day. In 2017, it received an American Architecture Prize, a World Architecture News Award and a German Design Award. Further commissions include a wall drawing commissioned by the British Museum in 2012 for its exhibition Hajj: Journey to the Heart of Islam. In addition, for the duration of the exhibition, Khan's monumental floor installation, Seven Times, was installed in the museum's Great Court.
London-based artist Annie Morris was born in 1978. Morris studied at the École Nationale Supérieure des Beaux-Arts, Paris between 1997 and 2001 under Giuseppe Penone before completing her education at the Slade School of Fine Art in London. Morris's multi-disciplinary practice draws on both personal experience and the history of art. Encompassing sculpture, tapestry, painting and drawing, Morris's intuitive use of line weaves between abstraction and representation. Morris's most recognizable body of work is her 'Stack' series, begun in 2014 and inspired by the artist's grief following a stillbirth. The sculptures, which are comprised of irregular spheres precariously arranged into tall columns, evoke the swell of pregnancy. Sculpted in plaster or cast in bronze, the forms are painted with hand-sourced, raw pigments in vivid hues such as Ultramarine, Viridian and Ochre, which give Morris's lumpen orbs a rich, vibrant hue. Morris uses the same deep pigments in her drawing and tapestry practice, which combines personal ciphers with abstract mark-making and grid-like structures. Morris lives and works in London, UK.

Morris has exhibited most recently at the Yorkshire Sculpture Park (2021) with her first UK museum solo show When a Happy Thing Falls. Further selected solo exhibitions include Timothy Taylor, London and New York; Union Gallery, London; ProjectB Gallery, Milan; Winston Wachter Fine Arts, New York and Laura Bartlett Gallery, London. Selected group exhibitions include Colour Space, Mucciaccia Gallery, Rome (2021); London Calling, Fundación Bancaja, Valencia (2021); Idris Khan and Annie Morris, Galerie Isa, Mumbai (2019-2020); The Summer Show, The Royal Academy (2014) and The House of Fairy Tales, Tate St Ives (2010). Her work is included in public and private collections including the Louis Vuitton Foundation, Paris France/Shanghai; Perez Collection, Miami; The Gersh Collection, Los Angeles; Missoni Family Collection, Italy and the Hotel Crillon Collection, Paris.
Categories
Tags