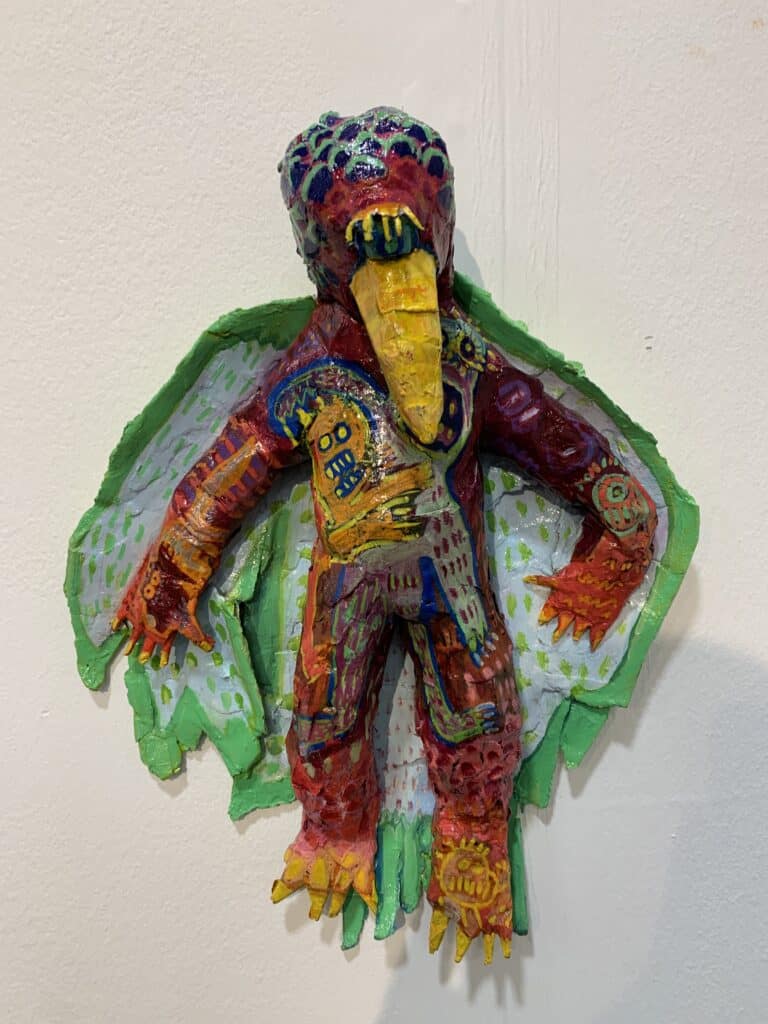 London Art Fair returns from 20-24 April 2022, this year sees over 100 galleries from around the world, with the usual mixed bag of art. So to help you navigate here are seven artists you have to see.
1—Roberta De Mutiis at Arte Globale Main Fair G28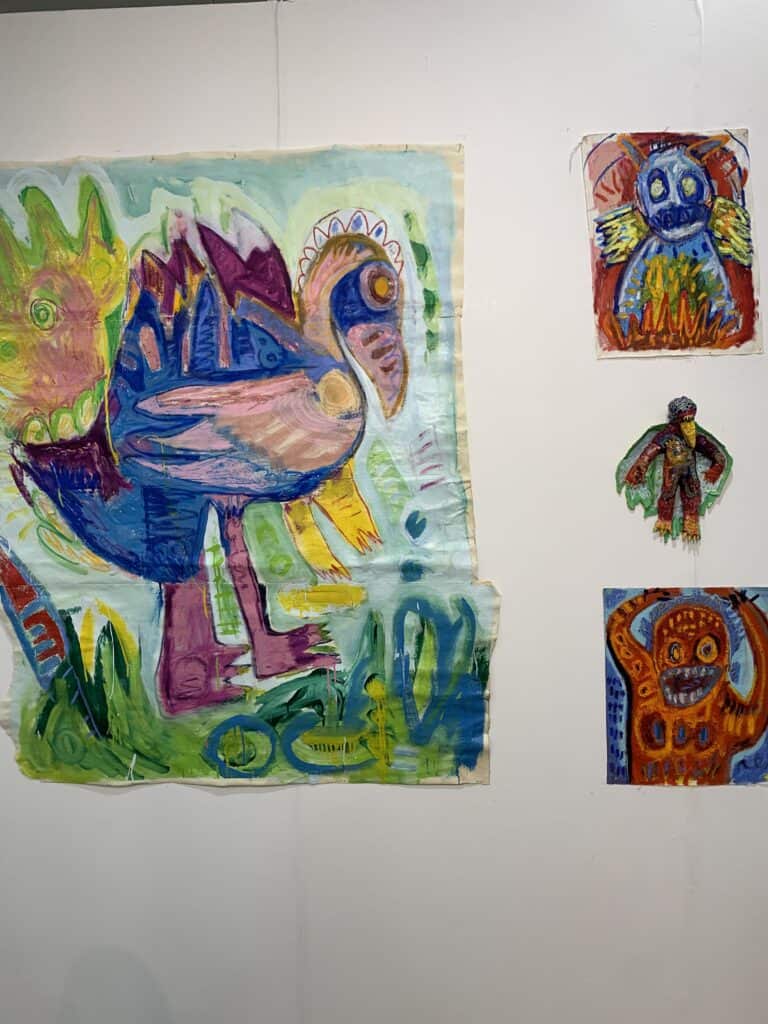 'Roberta De Mutiis body of work has at his heart the concept of identity that raise from the analysis of the Self influenced by the reality that surrounds us. Moreover, Roberta's narrative explores Art as the vector to unveil the artist's more true and intimate ego and its battle when reality hits its cords. Rage, sorrow, happiness, love, art, the world, all is felt and lived. Painted perhaps reporting, looking for a way forward, a change, a similarity, finally giving that inner self a beautiful voice.'
2—Ben Crase at OTOMYS Platform G8A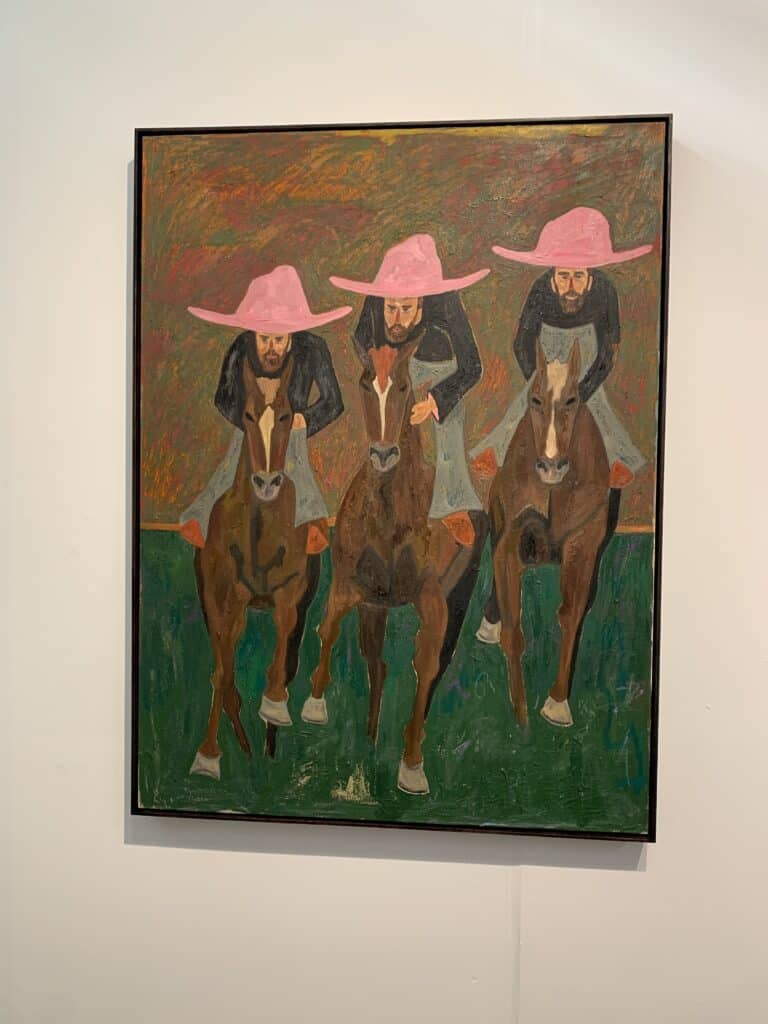 'Ben Crase is a self-taught figurative painter based out of San Diego, California and originally from Butte, Montana. He paints primarily with oil and oil sticks. His most recent work focuses on figures from the Old American West. Ben hopes his choices of colour, texture, and off-kilter composition will bring an emotional reaction from the viewer…a reaction that may seem vaguely familiar and rooted somewhere in the past. Being acutely aware of the USA's not-so-perfect past, he really wanted to acknowledge that in his work. AlthoughBen wants his work to be positive, to depict the "good guys" of the era, the frustration about how destructive and violent our history tended to be first and foremost in his mind while painting. There is an old American saying, How The West Was Won, Ben feels a more accurate statement would be How The West Was Lost.'
3—Gill Button at James Freeman Gallery Main Fair 50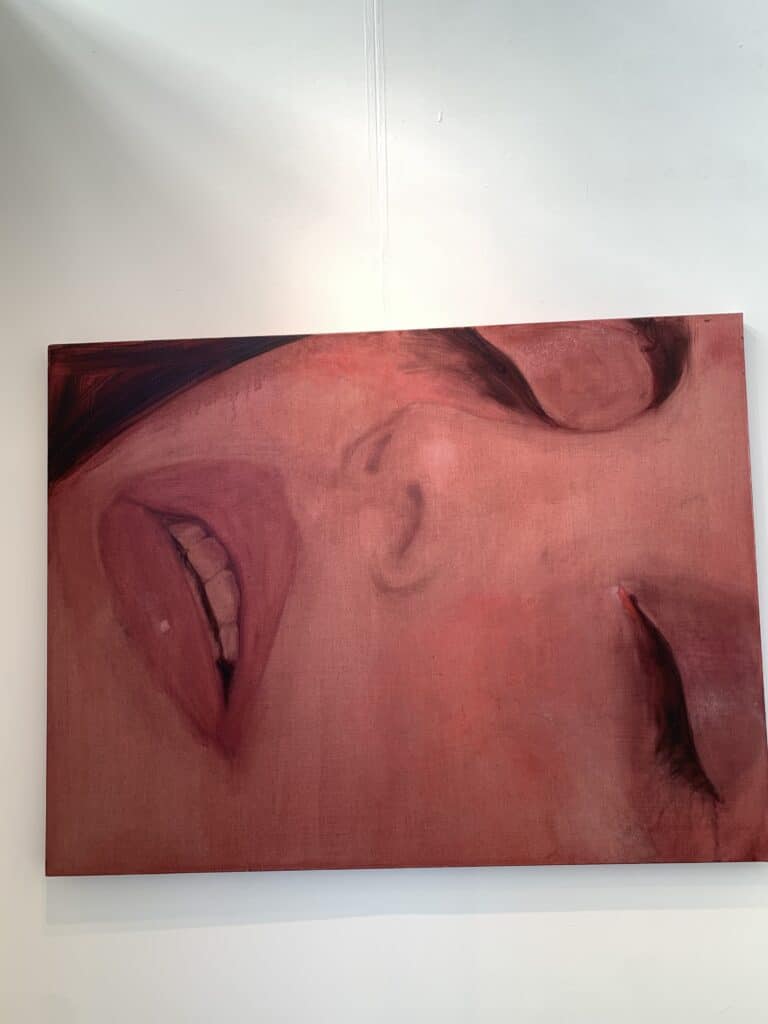 'Gill Button is a painter based in London, UK. Her paintings draw from the constant stream of images that flash before us in the media. Gill's muses are often fashion icons or fleeting glimpses of models which she then interprets with a fluid, gestural style. '
4—Cristina Ruiz Guinazu at Aleph Gallery Art Projects P16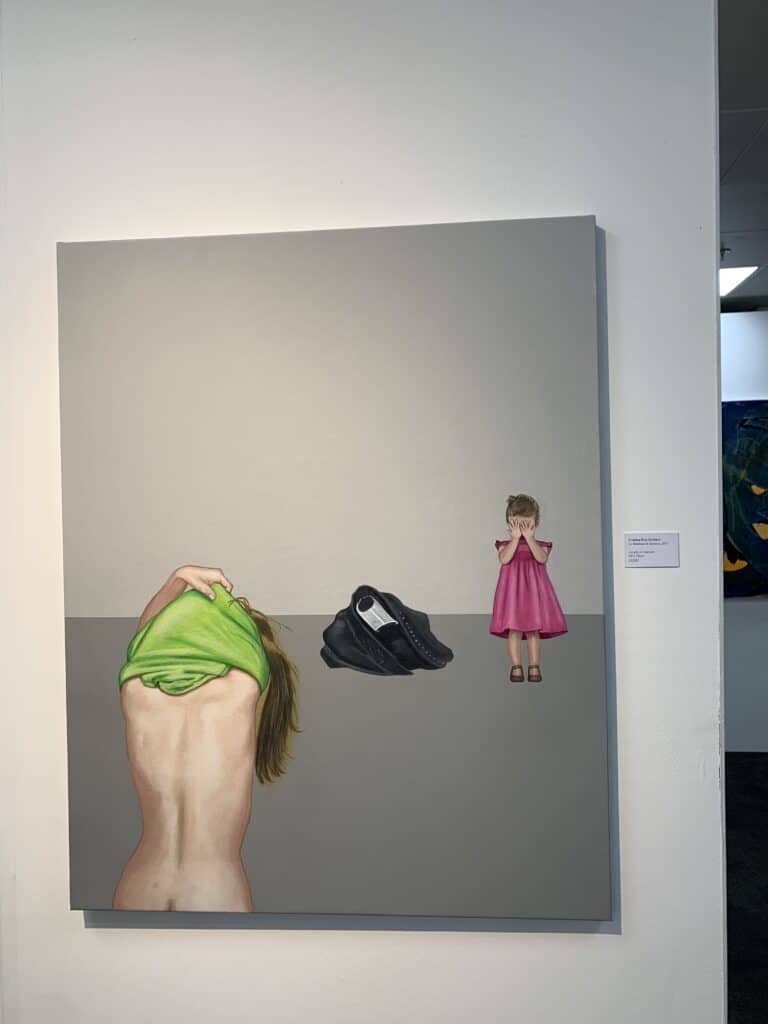 'Cristina Ruiz Guiñazú studied fine art at the National University of Córdoba, and at the School of Interior Architecture, Argentina. After her studies, Ruiz Guiñazú worked in Antonio Seguí's Paris workshop and at the Cabrera workshop, Buenos Aires. Guiñazú regularly exhibits with El Colectivo, an association of Argentinian artists in Paris and held an artist residency at Campo Garzon, Uruguay, 2017-2018. The artist's work is found in the collections of the Frissiras Museum, Athens, Greece, the Franklin Rawson Museum, San Juan, Argentina and the Emilio Caraffa Museum, Córdoba.'
5—Amy Beager at WILDER Art Projects P11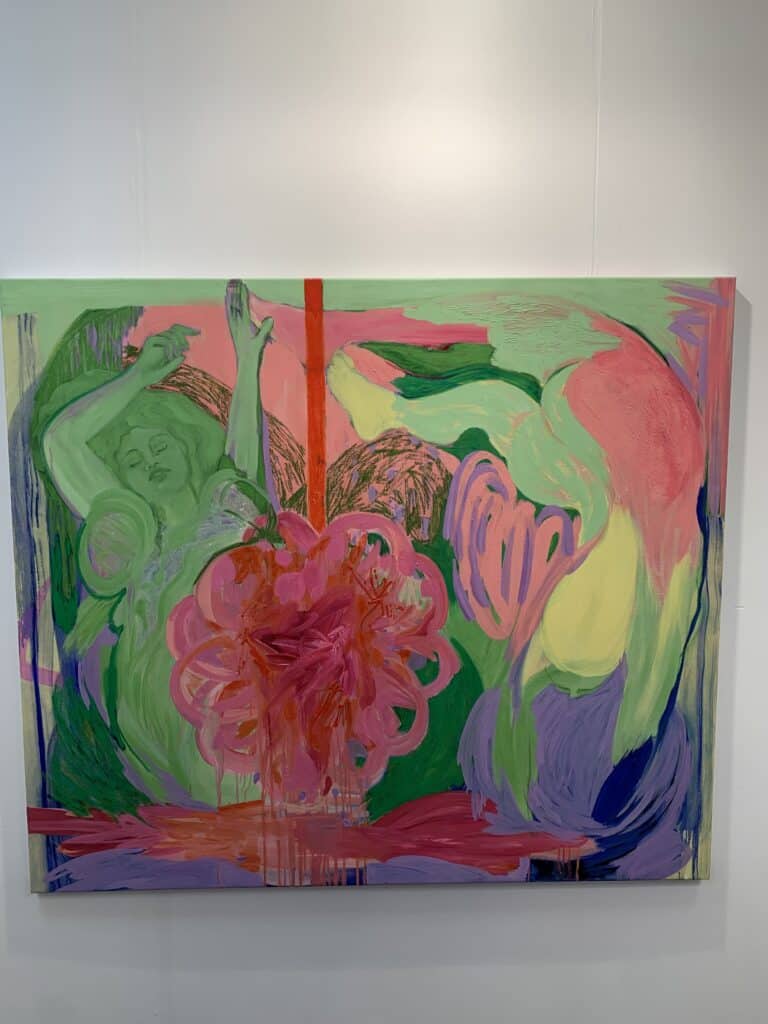 Amy Beager lives and works from her studio in Chelmsford, UK. She obtained a National Diploma in Art & Design (Distinction) in 2007 and a Bachelor of Arts degree from Nottingham Trent University in 2010. Beager was selected as a winner for the Delphain Gallery open call 2020 and started exhibiting her work in London in 2019. She has since exhibited with a number of London Galleries including Wilder Gallery. Beager's work has been acquired by Soho House and placed in multiple private collections globally.
Amy's painterly language has re-imagined figurative painting with her bold colour juxtapositions; figures rendered in a simultaneously classical yet modern style; and compositions which are exquisitely romantic and poetic. Read our interview with Amy HERE
6—Joseph Justus at Virginia Visual Arts Art Projects P12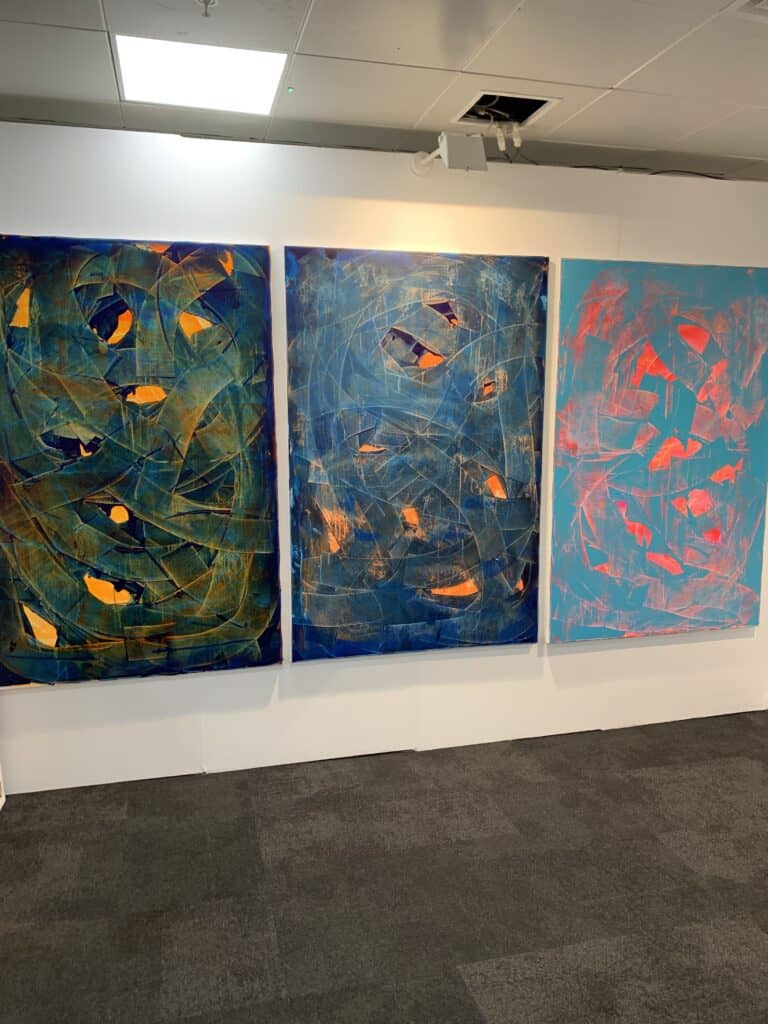 'Joseph Justus is a contemporary American artist whose works reimagine the physical and conceptual landscapes that make up the city. Drawing inspiration from the urban fabric and the human body, his paintings experiment with surfaces that act as lenses or x-rays steadily moving in and out of plane. Joseph lives and works in Los Angeles.'
7—David Storey at Castlegate House Gallery Main Fair 49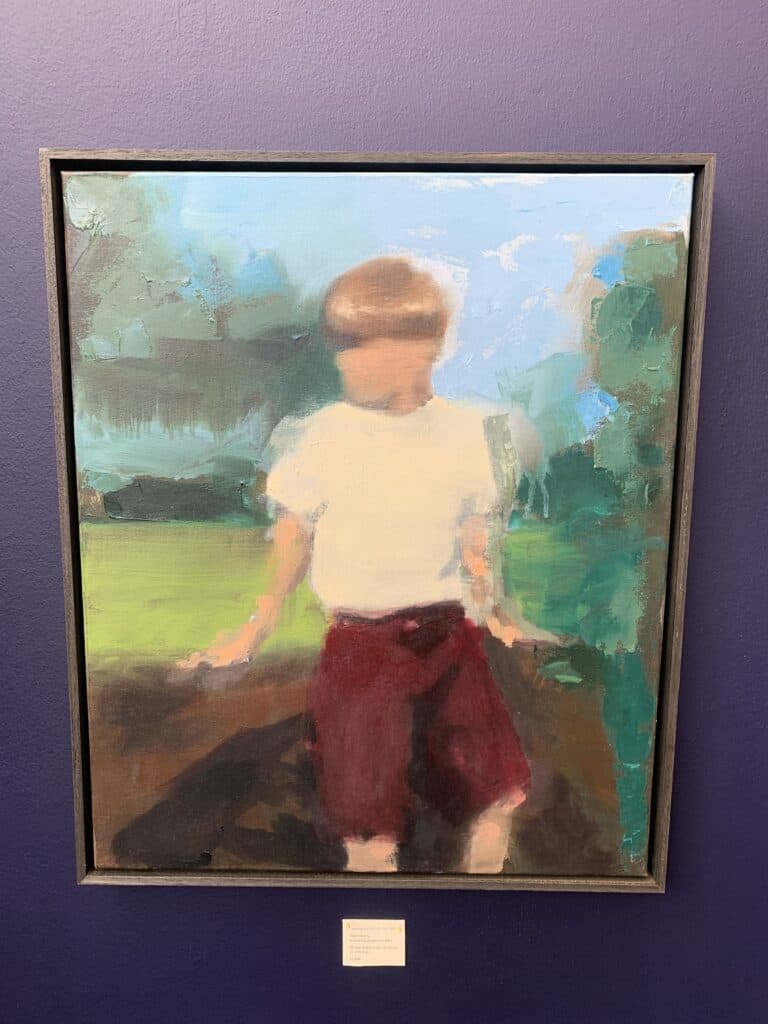 David Storey is a British artist whose emotive paintings explore a shifting world of half-remembered characters, forgotten places and lost moments. Playing with our appreciation of time, the scenes he represents resonate with our memories of experiences such as childhood holidays – of days on the lake or down by the beach – yet the characters who occupy them could as easily belong to the generations that have come before us. In part, the paintings might make us hanker back to some perfect day or better time, but these are not studies in nostalgia, there is also a darker edge here: a sense of something gathering overhead or an unexpected turn in circumstances waiting to enter from off-stage. Here too is a lingering melancholy, a sadness that merges with the still, calming quality of much of the work.
LONDON ART FAIR – 20th-24th April 2022 Business Design Centre London
Categories
Tags