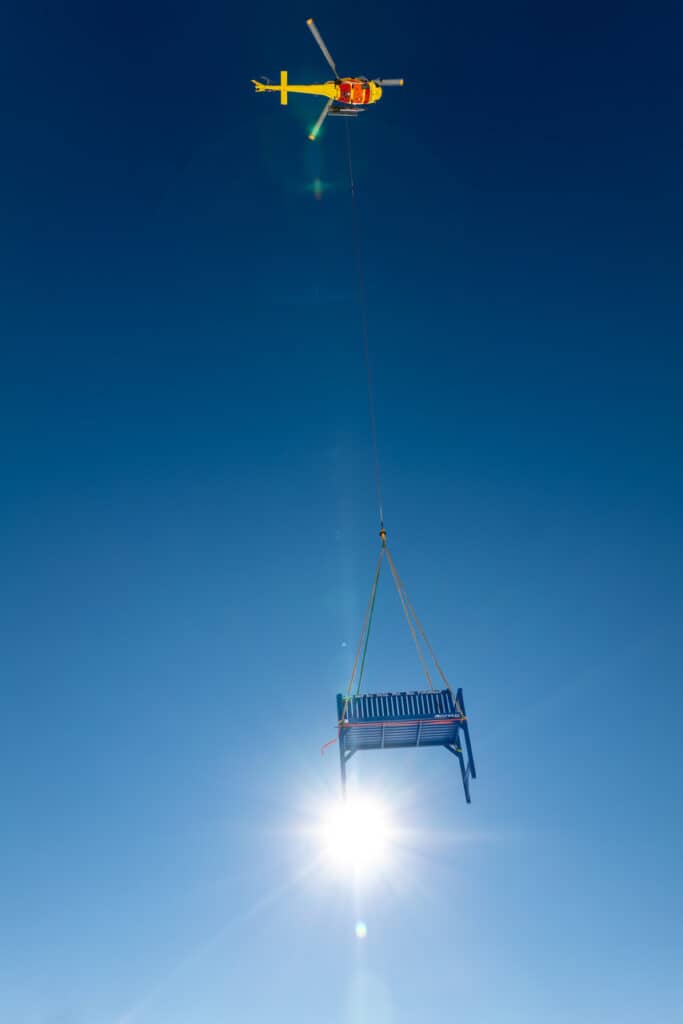 Following on from Damien Hirst's 12ft sculpture The Monk South African born artist & engineer, Conor Mccreedy has also produced an installation at St. Moritz. The sculptures #MCCBENCHES feature 8 custom-made benches and will remain in the region for a 1 year period. The Such Museum has acquired one  small blue bench sculpture located at the entrance of the iconic Susch Museum, 
Weighing over 700kg, one of the benches was installed by helicopter. The installation is produced in Mccreedy's signature colour, #mccreedyblue. 
Mccreedy explains,
"The work invites us to take a rest on one of eight benches and be present in the current moment – be that a moment of solitude, or an encounter with a friend or stranger. The benches provide not only physical support but encourage reflection and introspection."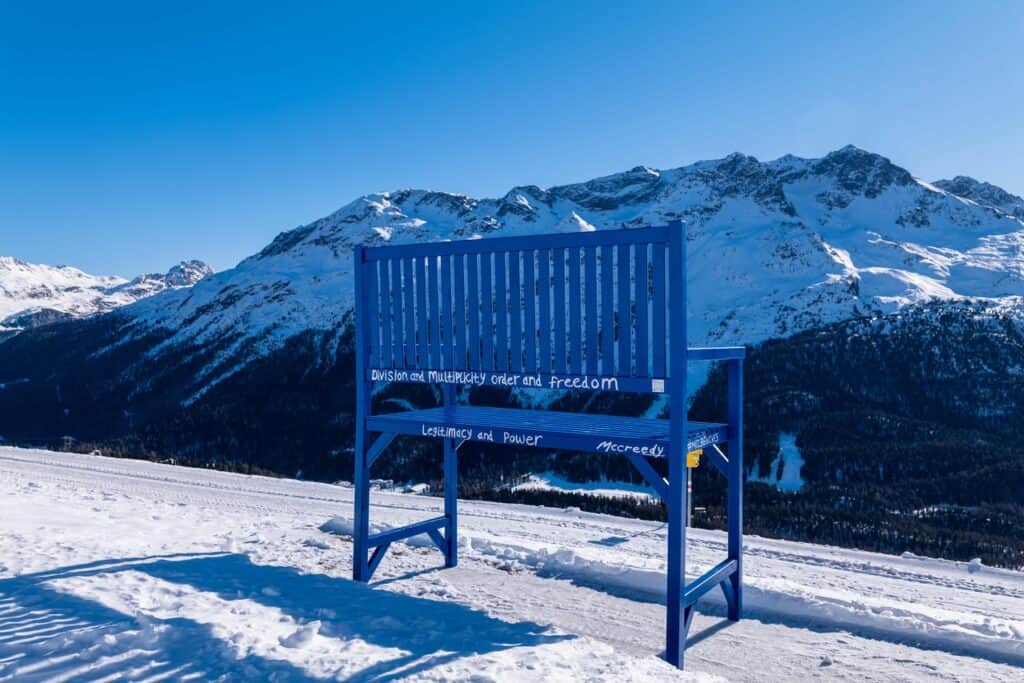 The benches bare carefully selected sayings and truisms that have personally touched Mccreedy, such as "sometimes the wrong train can take you in the right direction". These sayings may spark a more meaningful conversation between two people taking a rest on the bench or inspire meditative thought processes within an individual seeking refuge from the rush of urban life. Being public artworks, the benches are considered participatory installations.
#MCCBENCHES was an idea Mccreedy had about connecting people to his art in an area where he finds inspiration from the majestic mountains.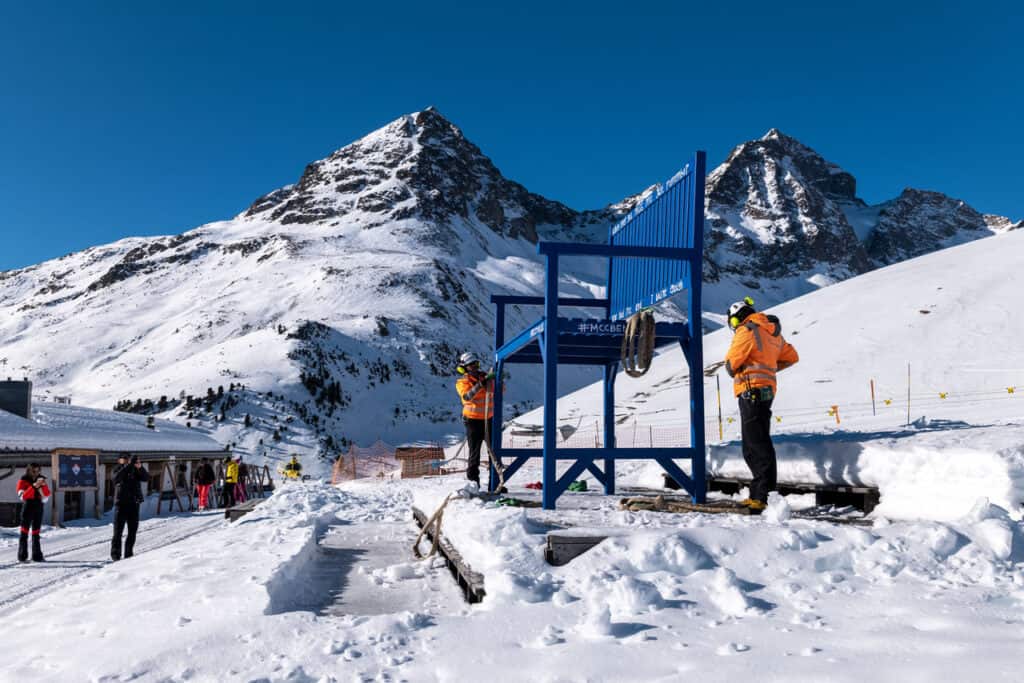 Mccreedy's benches will be situated in different locations in Switzerland, each has a personal significance to the artist and are surrounded by breath-taking natural scenes in the Swiss Alps. Each bench holds an individual QR code that leads to a landing page with images of the benches and an audio recording in which the artist takes the listener on a journey recounting the story of the particular location. 
The environmental impact which the benches will have is a significant aspect of Mccreedy's work.
"The bench sculptures are as eco-friendly as possible. I worked with a local carpenter to create the benches from European wood that has fallen naturally. They are designed to remain in their location until corrosion naturally erases them from the scene.  Using only natural materials, my aspiration is to keep my practice as environmentally conscious as possible."
It is also possible to purchase a unique bench in #mccreedyblue with a precept painted onto it much like the eight benches in the series. A percentage of sale proceeds will be donated to a designated client earth foundation, a non-profit organisation that uses the power of law to support environmental procedures and participate in legislation with the goal of combating climate change. 
About the artist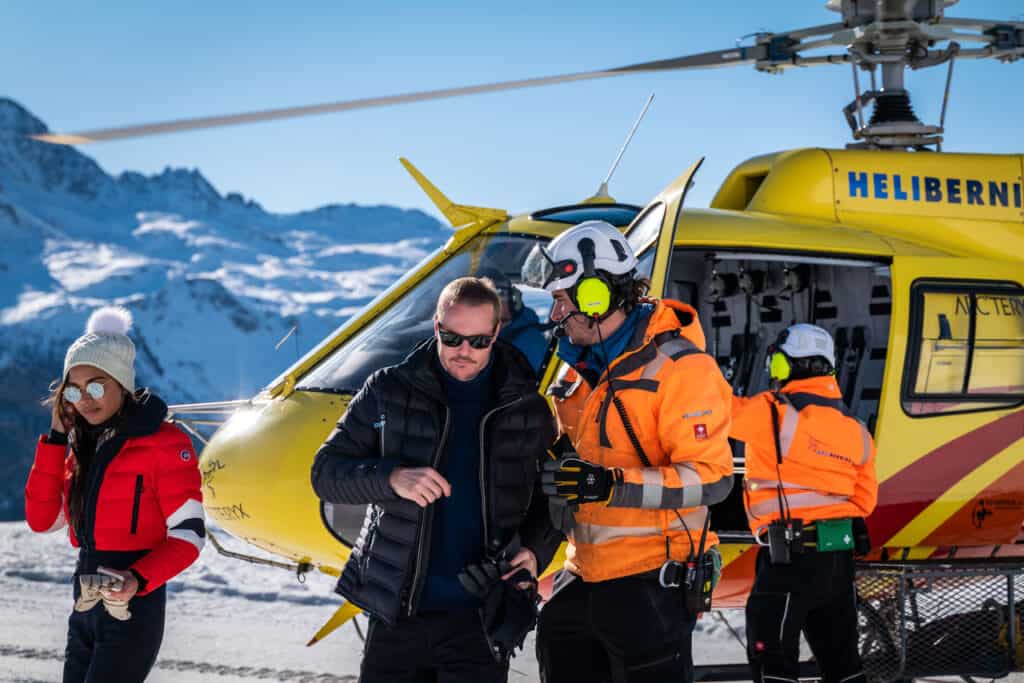 Conor Mccreedy is a contemporary artist and collector based in Zurich. A reclusive artist, he is lauded as one of the most outstanding new influential creatives of our time. The artist creates his distinctively monochromatic paintings with gestural brushstrokes and large-scale splashes, sometimes trees and even people in a brilliant signature blue pigment known as "Mccreedyblue". Mccreedy has honed a monochromatic blue vocabulary in his work since he started to paint only blue in his early 20's. In his works, the colour blue is as much the subject (protagonist) of his art, as any object that he paints. Unquestionably, his blue pigment ignites an "unspeakable effect With Solo exhibitions all over the world – Hong Kong, Palm Beach , London , Moscow , Johannesburg, Zurich, Venice, Lima, and many more cities. His art is in some of the world's most powerful private and institutional collections. Sotheby's and other leading auction houses have auctioned numerous amounts of his art through private collections and estates. conormccreedy.com
Categories
Tags