Chanakya & Creative Director Karishma Swali collaborated with Dior on a series of monumental textile artworks by award-winning contemporary Indian Artists Madhvi and Manu Parekh unveiled today at the spring-summer 2022 Dior haute couture presentation in Paris.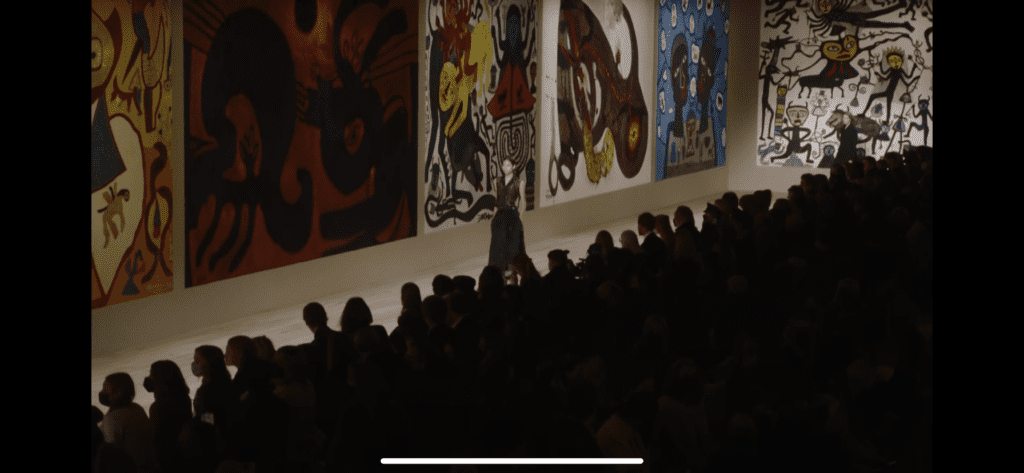 The works depict traditional Indian motifs and spiritual abstractions that celebrate the dichotomy between male and female, real and surreal, action and stillness. This new conversation is the result of a years-long collaboration between Creative Director of Dior women's collections Maria Grazia Chiuri and Karishma Swali, whose Mumbai-based Chanakya ateliers and Chanakya School of Craft created the artworks. For this installation, Chiuri worked with art historians and curators Maria Alicata and Paola Ugolini.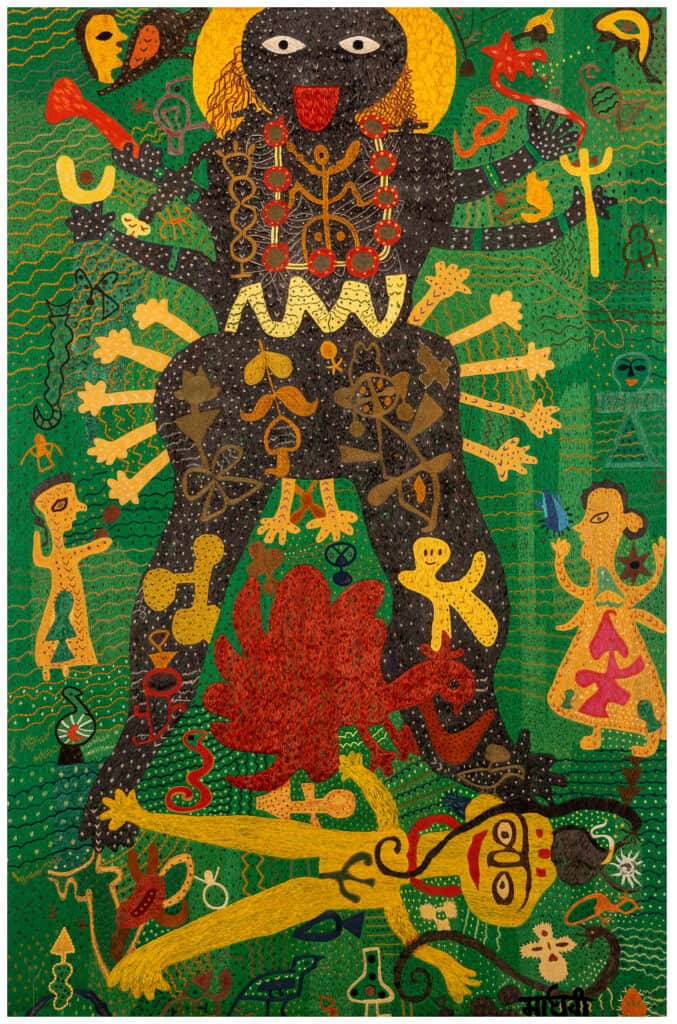 I am honoured to bring to life our collective vision with Maria Grazia Chiuri, Madhvi Parekh and Manu Parekh for this immersive experience, which frames the Dior haute couture presentation. Maria Grazia has always been a true champion for craft excellence, fostering and preserving indigenous master techniques from around the world, and we are so grateful for her collaboration and mentorship.

Karishma Swali.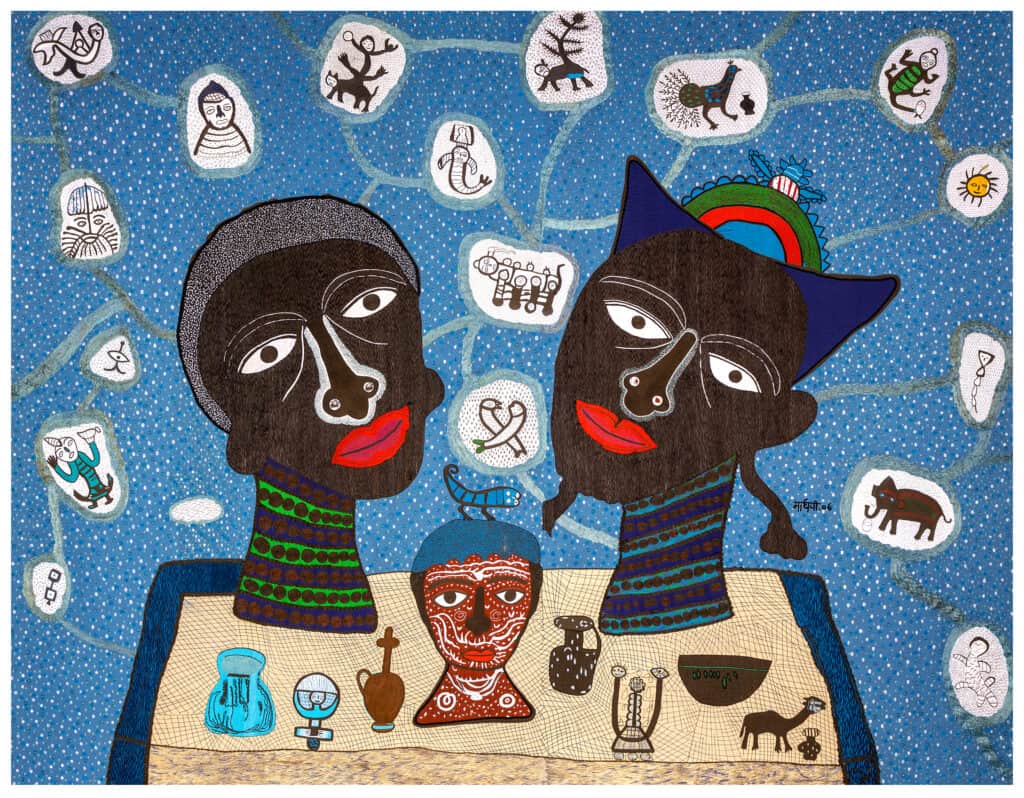 Underscoring her creative dialogue with India and paying homage to the blurred lines between fine art and craft, Creative Director of Dior women's collections Maria Grazia Chiuri brought together these two widely celebrated Indian artists using the language of embroidery, interpreted through meticulous artistry and textile techniques by Karishma Swali, at the ateliers of Chanakya and at the Chanakya School of Craft in Mumbai.
A selection of original Parekh's artworks spanning several decades were translated into large scale hand-embroidered textile panels, which will be installed throughout the show space at the Musée Rodin until January 30. Showcasing the couple's art intentionally explores the male/female dichotomy, not as opposition, but as complementarity. Madhvi Parekh's work is the confluence of modernism and traditional Indian craft motifs. Honoured with the National Award from Lalit Kala Akademi in 1979, Madhvi Parekh's art is the confluence of modernism and traditional Indian craft patterns, and is steeped in folk traditions, her life growing up in her village in Gujarat's abundance of nature and Indian customs as diverse as the rangoli, embroidery and the Bhavai travelling theatre.To interpret her artwork through embroidery, Chanakya and Karishma Swali cultivated a folk vernacular by using dimensional techniques in repetition to form background textures that evoke a magical world of folktales and the pastoral idyll, populated by village deities, forests, animals, children, and amorphous forms. To represent her artwork World of Kali, the quintessential embodiment of Shakti or feminine energy, fertility, and creativity through our craft, raw linework techniques were employed to lend an energetic charge to this installation.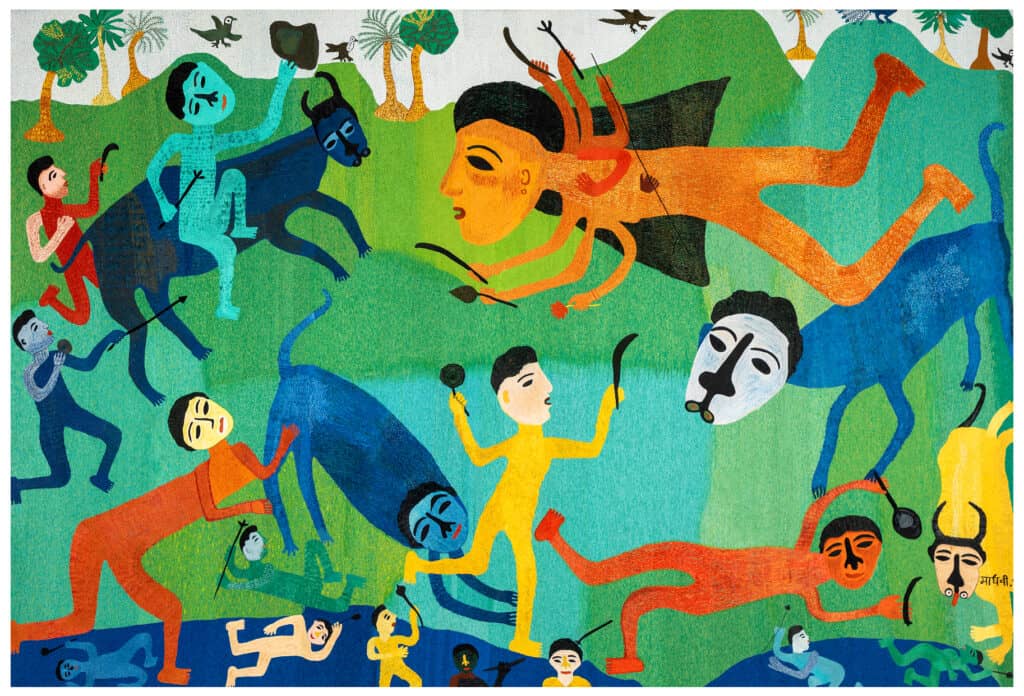 Manu Parekh's art constantly invites the viewer to travel through mental landscapes and spiritual abstractions, with a relentless commitment that makes him one of the most singular voices in contemporary Indian art. A laureate of the Indian Government's prestigious Padma Shri (1992), Manu Parekh is among India's best-known modern artists and one of India's most inventive painters. His works feature beloved places like his iconic Benares series, or the energies of interconnectedness that one can see in his series about the third eye. To interpret the art of Manu Parekh, meticulous attention was paid to creating layers revealing many hidden details that invite individual exploration. In the Chant series, raw threads were employed to create a feeling of vibration and energy.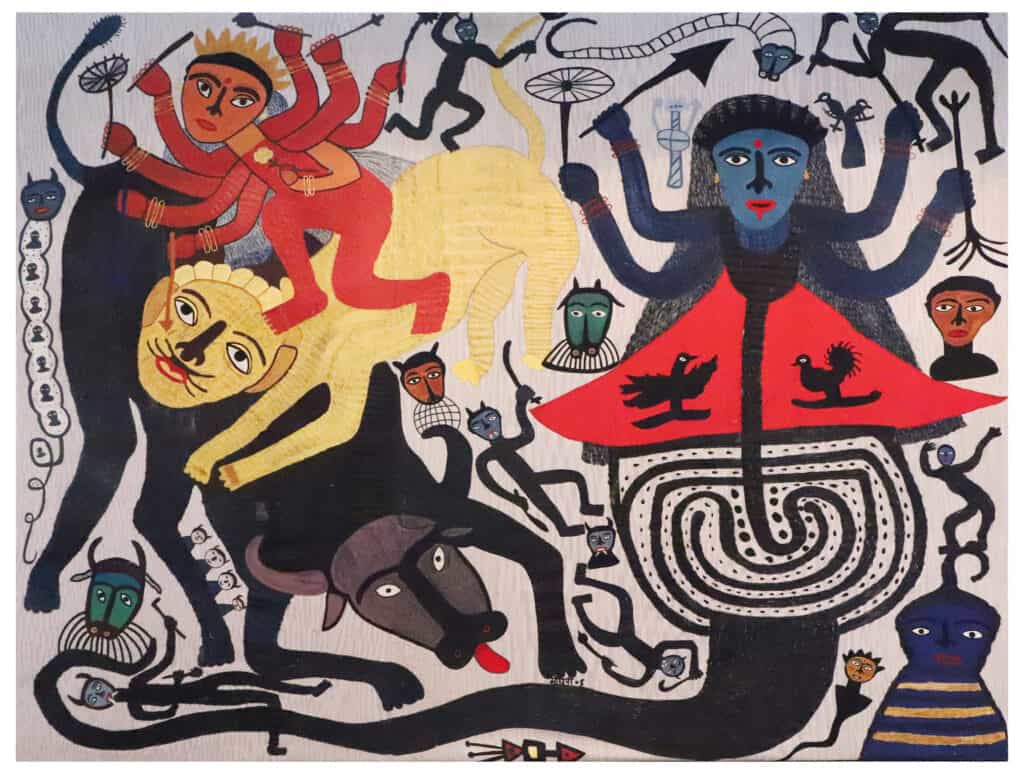 The other techniques used in the installation include couching and traditional Indian fine needle zardozi stitches to create a sfumato effect – a technique allowing tones and colours to blend gradually into one another, producing softened outlines or hazy forms. Since her arrival at Dior, Maria Grazia Chiuri has sought to collaborate with numerous women artists from around the world: dancers, choreographers, musicians, poets, photographers, filmmakers and visual artists. With this latest immersive experience, which interprets the artists' paintings and renders them in exquisite embroidery and textile techniques, nods to the couture lineage of Dior in parallel with the rich heritage of Indian craftsmanship.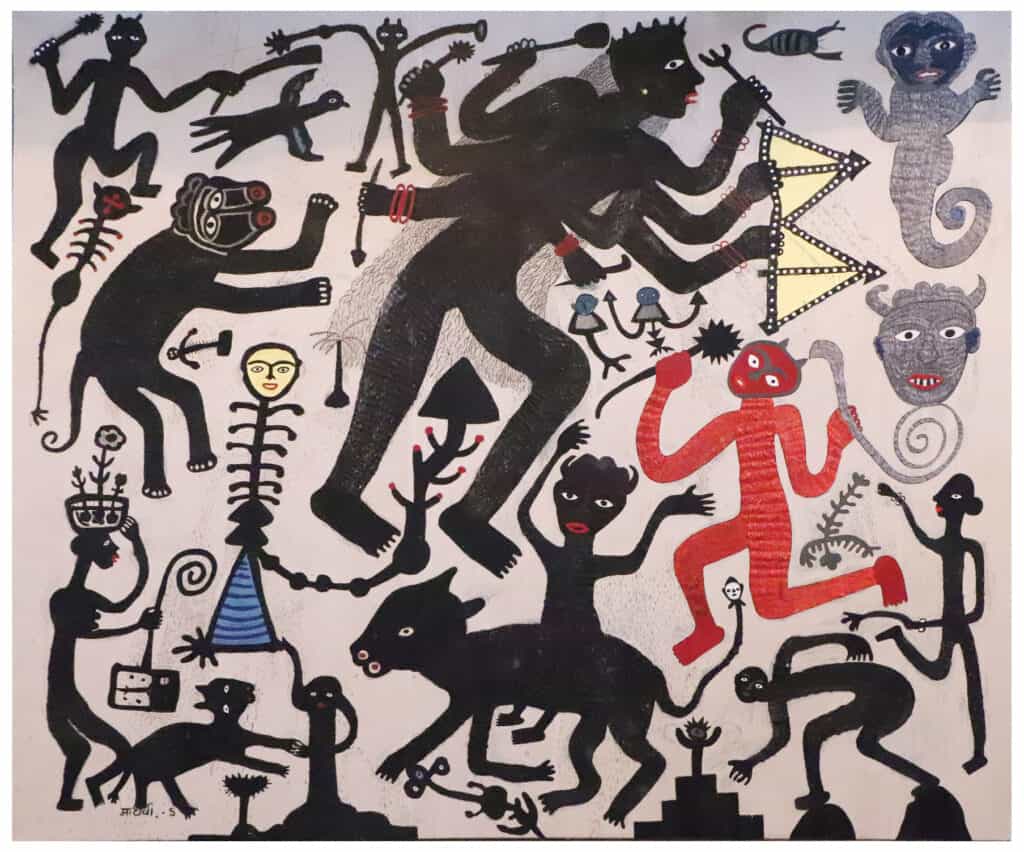 The series was created under the stewardship of Karishma Swali and the Mumbai-based Chanakya School of Craft, which Karishma Swali co-founded with a mission to develop and foster education, skill development and self-determination among women while investing in the preservation of Indian cultural heritage and the promotion of the arts. This exceptional installation was created by 320 master artisans who worked for more than three months, embroidering 340 square metres (3,600 square feet) of work entirely by hand. The confluence of contemporary artistry, couture techniques and textile excellence culminate in this dynamic commissioned presentation that reinvents the role of the atelier, of the artist, and of the couturier.
ABOUT KARISHMA SWALI
Karishma is the creative director at Chanakya – a luxury craft house founded in 1986 and known for creating timeless handcraft for the most celebrated fashion houses worldwide. Chanakya collaborates with iconic fashion brands like Christian Dior, Fendi, Valentino, Gucci, Maison Margiela and Versace to create unique collaborations rooted in craft and innovation. Karishma is also the co-founder of Jade – a luxury bridal line best known for its excellence in contemporary handcraft. In 2017, Karishma co-founded the Chanakya School of Craft – India's first not for profit Institute of excellence dedicated to teaching women master craft and hand embroidery. Today, the Chanakya School teaches hundreds of underserved women the art of master craft and embroidery and has received both national and global recognition. Karishma is a fashion graduate from the National Institute of Fashion technology and holds a Master's in Business Administration from the Narsee Monji Institute of Management studies-India.

ABOUT CHANAKYA
Known for creating the extraordinary, Chanakya is inspired by timelessness and rarity. Our journey to showcase the age-old heritage of hand embroidery began in 1986 in Mumbai, India. At Chanakya, generations of art aficionados, preservers and advocates of this craftsmanship have worked toward a singular aim: to ensure that the magic of artisans lives forever. Collaborating with global fashion houses to extensively research, design and produce high-fashion garments and accessories, we seamlessly combine their signature style with our artisan's core, inherent and inborn talent. Over the decades, Chanakya has been honed with the experience of made-in-Italy know-how, rapt attention to perfection and quality, and our own artistic sensibilities and craftsmanship. The current generation of this family-run enterprise has been brought up among the arts and has trained and worked extensively in Italy with Europe's leading fashion houses. Learn more at chanakya.in
Categories
Tags