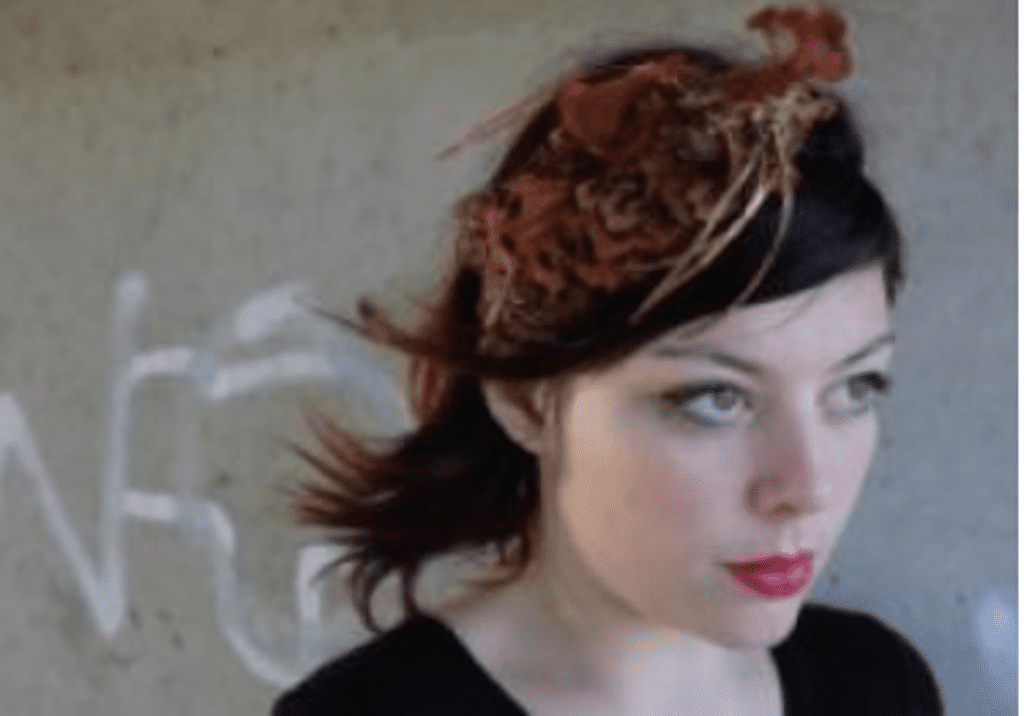 Opening this October in a 67,000 sqft industrial space The Factory Project promises to be one of the highlights of Frieze week. Over the coming weeks, FAD is talking to all ten curatorial teams taking part in the museum scale exhibition. Below we have Rosalind Davis
Can you tell us about your curatorial practice?
I am an artist as well as a curator and have curated 30 exhibitions to date. I was the curator of Collyer Bristow Gallery 2016-20 (now closed) which was a unique gallery in a law firm based in London which existed for 30 years and had a dynamic gallery programme that I took great pride in working for. Previous curatorial projects have been at Standpoint Gallery, Arthouse1, Geddes Gallery and with Zeitgeist Arts Projects (ZAP). ZAP was an artist led organisation with a curatorial, education, art tours and membership programme which I co-directed 2012-15 at Bond House Gallery (ASC) and prior to that at Core Gallery 2010-12. Both based in Southeast London. 
Curating for me is similar to creating a piece of music or piecing together a jigsaw. It's complex, rich, delicate, and requires sensitivity. I love the research aspect of building the exhibitions, the layers of thinking that go into it and the conversations with the artists which are an integral part of the process for me.  
With all my exhibitions whether as an artist of curator, the space is a central catalyst. Responding to the building's history and the context of the space. For The Factory, the building was unsurprisingly the starting point; this amazing disused and vast warehouse that was owned by Tate and Lyle; an industrial Factory.
The exhibition titles become an important part of the process and very considered as it is further identifying and solidifies the core themes or ideas of the show. I then consider the works or artists who might fit within that context.
Trace Elements was a title that Justin Hibbs had been considering for a show in Mexico as he was making works that responded to historical visual traces left on found Victorian ledger book from 1875. Instead, he opted (luckily for us) for the title Between Before and After but we both still loved the title. We both collect and share exhibition and artwork titles, waiting for the right time to use them in context for an artwork or exhibition. This title has been expanded upon bringing new ideas for this context. 
Can you tell us a bit about the exhibition you will be presenting at The Factory Project?
The exhibition is called: Trace Elements | 1971. The artists I am exhibiting are (including myself): Fabio Almeida, Hermione Allsopp, Sasha Bowles, Rosalind Davis & Justin Hibbs, Richard Perry, Lex Shute, Lisa Traxler, Andrea V Wright.
The themes that bring these artists together is the creation of transformative and experiential works within sculpture, painting and installation, working with metamorphosis with regards to the inherent qualities of materiality, texture, theatre, illusion, alternate worlds, and environments. Activating the space and architecture by making work that is responsive to a particular context. 
Trace Elements | 1971 is a title that references this incredible buildings' trace history of the industrial era whilst also acknowledging the specific timeframe of the digital era which we currently inhabit.  Each period impacting upon one another giving rise to the sensibilities of the artists' works in the exhibition. 
Tate and Lyle's factory in Silvertown was created in 1878 during the late Victorian era. This is a period where houses were filled with the 'lived' history of their inhabitants. Inherited objects and furniture acknowledged and valued the layered histories and passage of time of an inherited past. In the 20th century as Modernism emerged, the presiding sentiment was to cast aside ornament in favour of transcendent minimal spaces; to remove and erase the past to start afresh. However, we have since moved beyond these polarities, traces of the past are resilient and perhaps we need to recognise the power of both? We now sit somewhere in-between these two positions…. treasuring objects, buildings and experiences that acknowledge both past and present and that simultaneously create new memories and spaces…. 
On one of the site visits to The Factory Justin was wearing a t-shirt emblazoned with a 1971 logo – his birth year. The artists and I in the show discussed its potential as an enigmatic title…. On researching further, I realised there was much more to the year 1971 than initially thought and was incredibly potent.
1971 marks the beginning of the digital era with the advent of the first commercially available microprocessor and the beginning of the end of the Industrial Age. As such 1971 was the start of home computing and all that came with it…. Freedom of information, self-education and the huge impact of the internet age has gone on to transform our lives – it's our tool of connection and how I have come to know so many of my peers in this show too – through social media. 
A lot of the work in my curated section is focused on the transformation of real-world materials and spaces whilst also containing digital processes embedded within the research and development stages – whether using photography, digital imaging software etc. For this collection of artists', the digital has led to a focus on physical materials and the haptic – the embedded values of real in the context of the ever increasing 'virtual' world. There is a relationship between a material sense of the industrial – using factory materials such as glass, latex, steel, di-bond, wood, concrete etc… 
1971 was also the year that Disneyland opened. Disney created amazing visual effects through hand drawn animation, with artists animating each frame. In the intervening half century animated films are now created entirely with digital processes. We can now all animate on our phones. This fact is magical and Disneyland was the birthplace of that magic – theatre, illusion, metamorphoses, and otherworldly experience.  All the artists in the show are using elements of these factors in their work.
An interesting aside – my grandfather and mother worked for Tate and Lyle where the Silvertown Exhibit takes place. As much as any place a Factory could contain spiritual trace elements; personal and familial, as now three generations will have worked in this space; making and organising things. It's an interesting resonance / coincidence…. I also created a painting of the site some years ago, so this all adds to it feeling pertinent to be curating at this site. 
So, from 1887 to 1971 and now 2021. An intriguing set of dates- a resounding and rich collision of histories and contexts, which, through this exhibition will be activated again through our ideas, materials, and artworks. In 2021 through Thorp Stavri's invitation we bring this industrial building to life again as it begins another era.
Which artists have you invited to take part in your section of The Factory Project and why have you chosen them?
Artists: Fabio Almeida, Hermione Allsopp, Sasha Bowles, Rosalind Davis & Justin Hibbs, Richard Perry, Lex Shute, Lisa Traxler, Andrea V Wright
Curated by me
I immediately had a long list of artists that I thought could work in that space and respond to it – including myself. That's part of the idea that Thorp Stavri presented – inviting curators who are also artists. As a group, we all make site specific sculpture and installations. I selected these artists because of their work but also because I knew they would embrace the collaborative nature of the project; pitch in, be present, engaged, and professional, they're all great team players (and they make me laugh which is important!). It's an interesting group of artists many of whom I have worked with before, some on multiple projects such as Justin Hibbs – (my partner and collaborator) and Sasha Bowles. I met these artists through my practice, mainly through running arts organisations, teaching and curating and they stayed in touch and were present and have become wonderful allies and collaborators. I have watched all of these artists (and many others) progress, evolve and develop and I am excited to see how we all work together and respond to the space. 
How do you feel about the hijack of the word curator by editors, stylists, DJs, z list celebs, a list celebs, tv personalities & influencers?
I am not particularly bothered by all that, I never have been to be honest…I know how I and the others involved in The Factory's approach to curating is more complex than arranging trainers and one's image etc. Curating really isn't the same thing as organising (which I hope is demonstrated by my answers above) – though it does involve a lot of organising! 
The Factory Project takes place in a very large IRL exhibition space. How do you envision your exhibition to be presented?
All the works are free standing sculptures, paintings or installations and are site-specific that will manifest themselves in response to the space, so I do not tie it entirely down beforehand. I ruminate and think about the connections with the artists and space, as outlined above, certain artists require a certain light or architectural element but in this kind of exhibition you must be flexible, intuitive, look at things and how they respond to the space in situ. Things change and evolve in such spaces and that's the exciting part! Being curious as to how things will connect and create conversations. You must be open, brave, and ready to re-think pre-conceptions. 
There are a few elements I can mention; Sasha Bowles is planning to respond to the staircase and ceiling – and we plan for an aerial view which is quite an unusual thing to do. 
Justin has a giant remnant of a billboard he's had in waiting for 25 years that he will be presenting in the exhibition – its filled with Trace elements, layers of surface – painting without painting. Justin and I will make a new site-specific collaboration together using modular elements of steel, mirror, and di-bond with new sculptural elements.   Fabio Almeida will be making new paintings. Andrea V Wright will be taking latex cast of the building. Lex Shute is making an epic glass sculpture. Lisa Traxler will exhibit her Blast Wall series that responded to her second world war bunker that I originally saw at the Foundry Gallery. Richard Perry and Hermione Allsopp have sculptures ready for the show but will also bring in new elements.  The exhibit will be how they all come together, different modes of display, part planned, and part worked out in situ in the week leading up to the opening. 
We also plan to present several events throughout the exhibition – a Curator and Artists in Conversation for our section of the show and some other talks and events we are planning now- subscribe to mine and Thorp Stavri's mailing lists or follow us on Instagram to keep abreast of the events which are free, but we hope you can donate to the Community Food Enterprise. (CFE)is an award-winning social enterprise food business founded in 2002, to alleviate food poverty as well as develop a viable and sustainable food business that provides training, capacity building, and employment opportunities for residents of East London.
During COVID/ lockdown what have you been reading, watching, listening to?
Reading: A lot of news…possibly too much….
I found it quite hard to read during lockdown and in general was so busy. I am a real bookworm if I can find the time. I read Hilary Mantel's last novel about Thomas Cromwell – The Mirror and the Light (which is epic and rather an achievement!) and re-read John Bergers; A Painter of Our Time in preparation for a podcast for ArtFictions. I also read A Love of Many Things by the great painter Graham Crowley who taught me at the RCA (and ever since really as he is a fountain of knowledge), which includes some amazing essays, he has a very wonderful way of writing, that's both deeply intelligent but accessible at the same time. All are excellent and I highly recommend them. 
Watching: I like an emotional dramady- I can cry at a drop of a hat and I like watching dramas that are about very human emotions, and relationships plus some Scandi Noir. The beauty of Schitts Creek, Steve McQueen, This is Us and recently a series called In Treatment (fascinating).
Listening to: a lot of music….
Justin Hibbs is also a DJ as one of the many hats he wears so I get a very wonderful array of largely vinyl music played to me and save. He DJs at Ziggy green restaurant for Daisy Green Collection on Fridays for a Mexican night so loads of South American and Latin music but we also love musicians such as Nils Frahm, Rachel Grimes and Max Richter.
I also love a good podcast! One of my other jobs is art and design work for Daisy Green Collection where I have mainly been doing a lot of garden design and upkeep for their restaurant sites across London (which has been incredibly rewarding and creative) alongside my own little indoor jungle and balcony at home so I listen to a lot of podcasts /music when I am doing this or travelling etc. I love to learn and hear about other people's experiences. 
Favourite podcasts / Radio Shows 
Art Fictions (I am on episode 1 so sorry about the plug but there are loads of greats on there including Andrea V Wright and I really enjoy them)  with the fabulous Jillian Knipe. 
Talk Art – some wonderful conversations with some incredible artists such as Glenn Ligon and Lubaina Himid
How to fail with Elizabeth Day (particularly love the Alain de Botton, Andrew Scott aka the Hot Priest and Elizabeth day herself) 
Parenting Hell with Josh Widdicombe and Rob Beckett.  Laugh out loud and insightful. 
Unit 1 Gallery conversations on Instagram with a fascinating array of guests – Matthew Burrows is a highlight. (I was lucky to also be included on one of these as was Andrea V Wright). 
Gilles Peterson on BBC6
How do you cope with Elis and John. 
SAG- AFTRA – on YouTube. Interviews with the film industry – lots of interesting stories and crossovers with how we all work as creatives (Salma Hayek is amazing) 
The Life Scientific on Radio 4- amazing life stories from some brilliant minds. 
I also did several recordings of my father who was an incredible raconteur talking about his adventures in Kenya and South Africa before he died and have been re-listening to these too- great stories so sometimes I burst out laughing listening to them even though I have heard the stories many times. He died from Covid in 2020 
All fascinating! I really like to hear different perspectives about art, life, science, architecture, acting, music, philosophy, entrepreneurialism and business from all sorts of areas. There are lots of relatable issues and stories to being an artist or curator. 
Have there been any positives for you from lockdown?
Hmm….Some positives for sure but it's been a traumatic couple of years. The first part of 2020 was particularly bleak.  My father died as well as my friends Rebecca Fairman (artist and Director of Arthouse1) and artist Elly Thomas and my mother has been undergoing surgery for cancer.
Plus there have been various other upsetting events such as Collyer Bristow Gallery closing where I curated for 4 years which I loved!! I have missed the curating part of my practice which I find very intellectually stimulating and enjoy so much, so this exhibition was a very exciting proposition. 
However, luckily (!) there were though some very positive things in the latter part of 2020! I became employed by Daisy Green Collection as part of their art and design team. My main job has been garden design and creating large scale urban jungles / planters for their restaurants across London which I see as an extension of my practice. Daisy Green have the most fantastic Directors to work for. They inspire with their entrepreneurial vision, and they also have an art collection across their sites and really invest in the arts. 
I have been working with Laurent DeLaye Gallery and was part of his Winter Salon Exhibition and Laurent has sold several drawings for me – a set to Derwent – an architecture firm. I also sold a large painting through Rise Art which was amazing too and an utter surprise to sell works in lockdown!
I have been working on a series of drawings called Gateway, I showed one in an exhibition called Silent Disco curated by Graham Crowley which has had a lovely response from the other artists in the show. Peer critique really matters to me. So, I have been motivated to work on more of these as a result. 
2022 do you have plans? & do you feel confident about the future?
Justin Hibbs and I recently collaborated with the moving artist/dancer/ artist, Jamal Sterrett on a commission that was on ITV during July, and we are hoping to work on an independent film with him at some point and Justin has some interesting projects abroad in Mexico and LA that I will help with – which is exciting and creative. Hopefully he's also going to be able to come and do a performance at The Factory. There are a few other interesting things in the pipeline but nothing I can reveal at this stage! 
I will continue to teach for professionalartist.com an online art course, various universities, and mentor for Artquest, Plop and independently 
I am so honoured to be part of this project with Thorp Stavri; it brought me back to life after a period of hibernation. My brain just whirred with ideas and The Factory is so inspiring. I can't wait to see how it's all going to pan out! This sort of ambitious project makes me feel confident in the future because artists will always endure and be ambitious. They are resilient, imaginative, and creative and that's an amazing asset to survive in the hardest of times. And I will continue to be making works! 
The Factory Project is one of the largest curated events during London's Frieze week and will be held at Thameside Industrial Estate, from 9 – 22 October 2021. Free Tickets
The Factory Project is an independent museum-scale exhibition that has been scheduled to take place during London's Frieze week. It has been initiated to support emerging to mid-career artists and curators and is presented as a multi-disciplinary survey project. This exhibition plays host to 10 UK based independent curators and curatorial platforms; each producing their own exhibitions within the larger factory site and will be showcasing upwards of 80 artists.

The Factory Project takes place at the monumental Thameside Industrial Estate, a 6,284m2 warehouse and yard complex in North Woolwich, Newham – a short walk from London's City Airport and nestled between the Tate & Lyle's Sugar Refinery and the Thames Barrier – on Factory Road. It is produced by Thorp Stavri and is supported by Projekt and FAD Magazine.
Categories
Tags