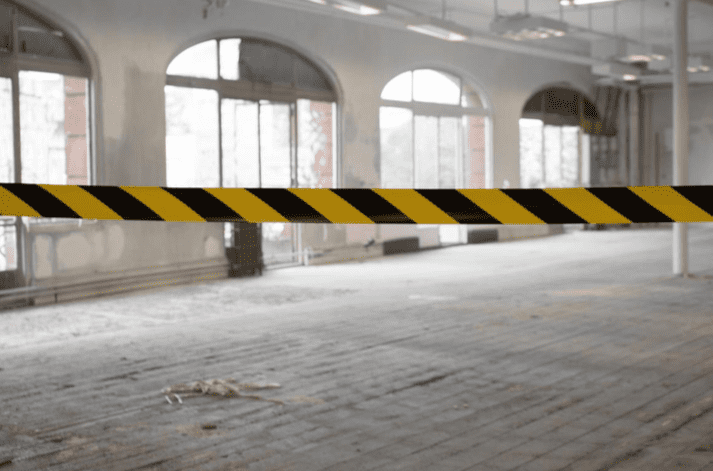 GIANT, a new 15,000 square foot gallery in Bournemouth, will re-open on 7th August 2021. The largest artist-led space in the UK, GIANT is situated within a historic building in the heart of the town centre.
Directed by British contemporary artist Stuart Semple, GIANT has programmed inaugural exhibitions to feature major works by some of the best-known international names, such as Banksy, Jake and Dinos Chapman, Jeremy Deller, Gavin Turk and Kacey Wong. Alongside these, new work by inspiring emerging creators from different parts of the globe will be showcased, aiming to start a dialogue across hierarchies, history and cultures. As such, GIANT sets out its mission – to be accessible, entertaining, exciting, challenging and open to all.
After a prolonged period of separation and isolation, it is timely to consider the relationship art has with audience through shared experience. Levels of loneliness in the UK have increased since Spring 2020, with 5% of people (about 2.6 million adults) in the past year saying that they felt lonely "often" or "always." *
Semple is well known for public artwork and projects which explore these themes – from his 'Happy Clouds' performances to last year launching VOMA (the Virtual Online Museum of Art), the world's first virtual museum made entirely for digital. The opening of GIANT sends out a similarly positive message, both to the local community and the wider art world. Part of an ex-Debenhams building, GIANT presents how artists can be instrumental in rebuilding the high street, in a sustainable, future-thinking way. At the same time, it also aims to demonstrate – through ambitious, thoughtful and carefully curated programming – how cultural hubs in the regions can offer vital contributions to the broader art world infrastructure.
"I'm so excited to have the opportunity to bring such incredible artists and works to Bournemouth. It's indicative of the move to decentralize arts. I have always felt that there's a massive value in art being available to all communities and I'm pleased that we can eradicate some of the post-code lottery involved in access to meaningful artistic work and culture. I feel like the arrival of contemporary art in Bournemouth is long overdue. I hope that we will see other regional high streets and city centres becoming sites for creative engagement and dialogue."

Stuart Semple
About Stuart Semple
Stuart Semple is one of the UK's leading post-YBA artists, known for his 'Happy Cloud' performance from Tate Modern, where he flooded the London skyline with artificial, eco clouds in the shape of smiley's during the 2009 recession. Following this, the performance has been repeated in Moscow, Manchester, Milan, Australia, Denver & Dublin.
Semple has held 15 critically acclaimed solo exhibitions internationally in Hong Kong, New York, Los Angeles and Milan. He has featured in over 50 group exhibitions alongside artists such as Peter Doig, Basquiat, Warhol, Richard Prince, Ai Wei Wei and The Chapman Brothers. He has been featured across the media in The Times, Modern Painters, Italian Vogue, iD, Financial Times and many others. He has presented for the BBC and spoken at Oxford University, ICA, Denver Art Museum, Southbank Centre & Irish Museum of Modern Art. Most recently, Semple has been embroiled in what has become known as the 'Art Wars', which started when artist Anish Kapoor secured the exclusive rights to use Vantablack, the blackest substance on earth, meaning that no artists would be able to use the pigment. This sparked Semple's imagination and compelled him to create an elaborate piece of internet performance art, tackling the themes of accessibility, equality and elitism head on – starting with the creation of the 'Pinkest Pink', available to all but Kapoor.
In 2018, Semple's 'Happy City' project took over the city of Denver, incorporating a series of large-scale public artworks, installations, immersive experiences and his participatory exhibition 'Happiness HQ'. He is currently working on an iteration of the project with the Hong Kong Art Centre for November 2020.
In 2019, Semple's major solo show, "DANCING ON MY OWN: Selected Works 1999 – 2019" took place at Bermondsey Project Space in London.
Categories
Tags