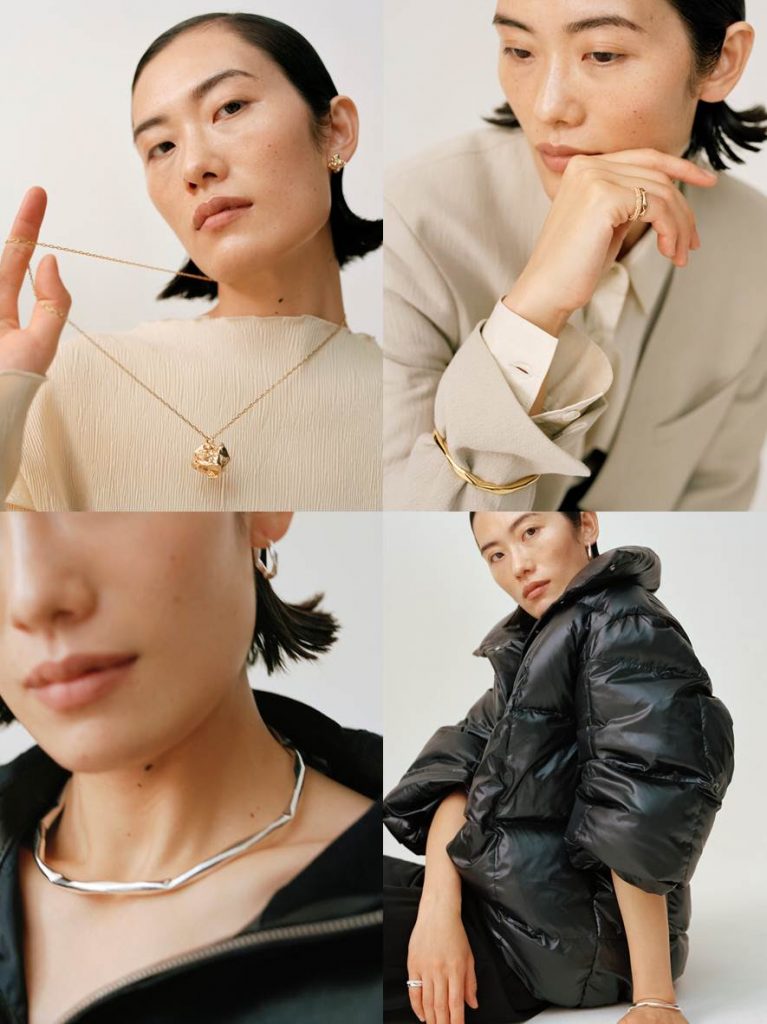 ARKET Jewellery launch collection designed by Oslo-based Zuzana Spustova now available. In her work as a jewellery designer, Spustova draws inspiration from the world of fine arts and the fast-paced lives of modern city dwellers. Being a spouse, parent and a creative entrepreneur herself, Spustova taps into the Nordic ethos of good design for everyday life and infuses it with her signature element of playful refinement. Her pieces are intuitive and conceptual, yet always extremely wearable.
'Zuzana has an irresistible, warm personality and an exciting creative portfolio. The way she uses jewellery to tie together a look is very inspiring, so we wanted to bring an element of that to ARKET and invited her to design our first jewellery collection.'

says Anna Teurnell, ARKET Head of Design
For this collection, Spustova took a cue from the Argentinian-Italian artist Lucio Fontana, a pioneer in exploring the three-dimensionality of paintings. Playing around with ideas, she transformed one of ARKET's founding concepts – the blank sheet – into a crumpled paper ball, which became the starting point for the collection.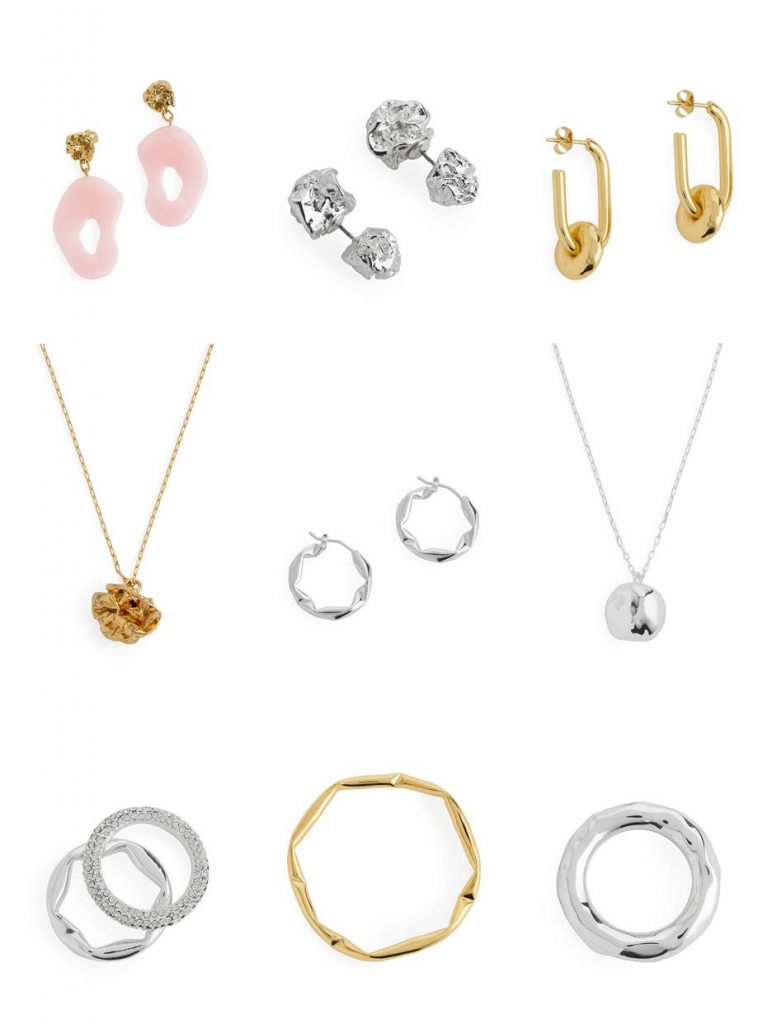 'Creating a completely new jewellery concept for a brand with such a strong sense of aesthetics was an exciting challenge. I knew I wanted the pieces to lace into the Nordic narrative of ARKET but my wish was also to expand it to a new dimension, just as the collection was becoming another layer of the brand. And so, the crumpled surface of a paper sheet suddenly became a completely new object with an organic form and a spatial expression of its own'

says Zuzana Spustova.
The collection centres around creased multi-dimensional shapes translated into modular earrings that can be combined together for a custom look. Stackable rings including a unisex piece, delicate necklaces and bangles available with gold and silver plating complement the line.
Imaginative and elevated in equal measure, the pieces in the collection transcend the categories of casual and evening wear. Designed to be mixed and matched in endless combinations, the jewellery complements modern wardrobes in a true ARKET spirit.
Ranging from 12€ to 59€, the collection is available on arket.com.
Categories
Tags