Obviously, COVID 19 overshadowed the top 15 posts of 2020 on FAD magazine as it has done everywhere else. Tabish Khan (the @LondonArtCritic) has three posts on the top 15 but none include a list of exhibitions! At 1 we have his book choice and at 6 his podcast choice, in fact, the only mention of exhibitions is in his What Wrong With Art series post at 15 about the problems of online exhibitions tapping into the fatigue everyone felt even as early as April! We also have Eric Thorpe's post at 4 about the enduring ingenuity of creatives in times of difficulty.
The top artist in the list is Damien Hirst with three posts two for charities the NHS and the Felix Project at 2 and Save The Children with Fondazione Prada at 11 plus at 12 a post about his Cherry Blossom paintings exhibition at Fondation Cartier. Other artists on the list include the only gallery exhibition post on the list James Turrell at Pace 10 and the only interview Florence Hutchings by Hector Campbell at 14. We also have Stuart Semple with his whitest paint (developed during COVID) at 5 and Joana Vasconcelos with her exhibition at YSP at 9.
Environment and nature feature as well with the only London museum show at number 13 Among the Trees at Hayward Gallery from January tapping into the importance of nature to all of us which only grew during the lockdown and the transformation of Inverleith House gallery into 'Climate House' at 8 also it can be argued James Turell's exhibition at Pace and Damien's Rainbow Paintings also reflected the growing importance of nature and natural elements.
Finally, we have again one of the most enduring and popular events on FAD magazine Burning Man with a new documentary Art on Fire at 3 and one of the most searched for subjects on FAD magazine art education with the best universities for Art Students at 7.

1 The Top 5 art books to read while self-isolating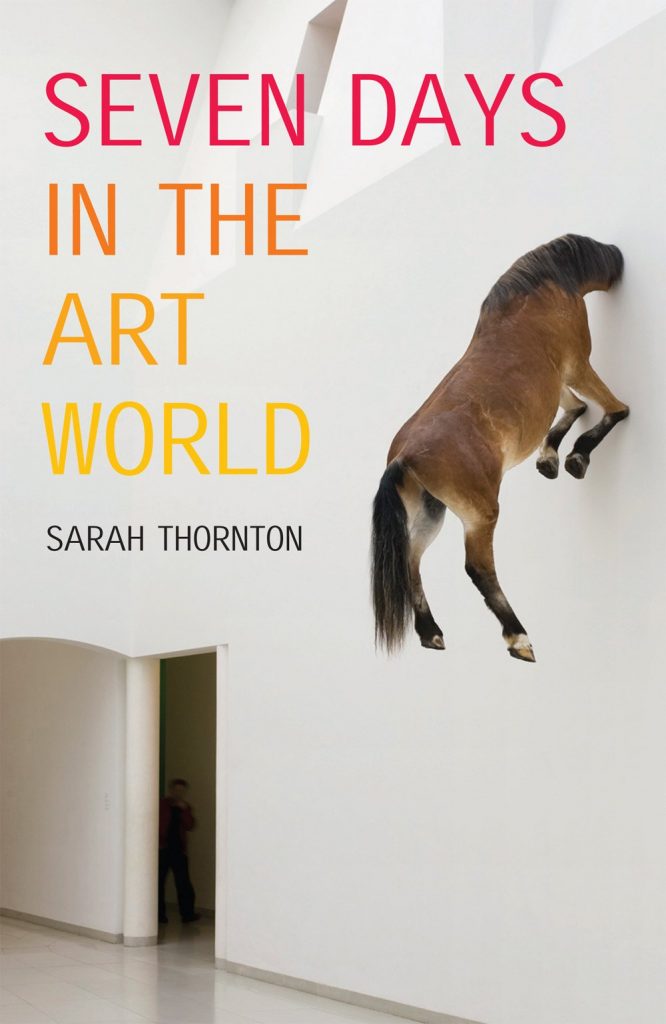 The Top 5 Art Books to enjoy while in self-isolation. LINK
2 Damien Hirst Limited Edition Rainbow Print in support of the NHS and the Felix Project
"I am in awe of charity workers and community groups across the country who are risking their lives and health to deliver food to the most vulnerable in this time of crisis. I want to pay tribute to them with this rainbow heart, a symbol of solidarity and hope, and support the Evening Standard and The Independent's campaign to raise money for these vital organisations".
LINK
3 New documentary Burning Man Art on Fire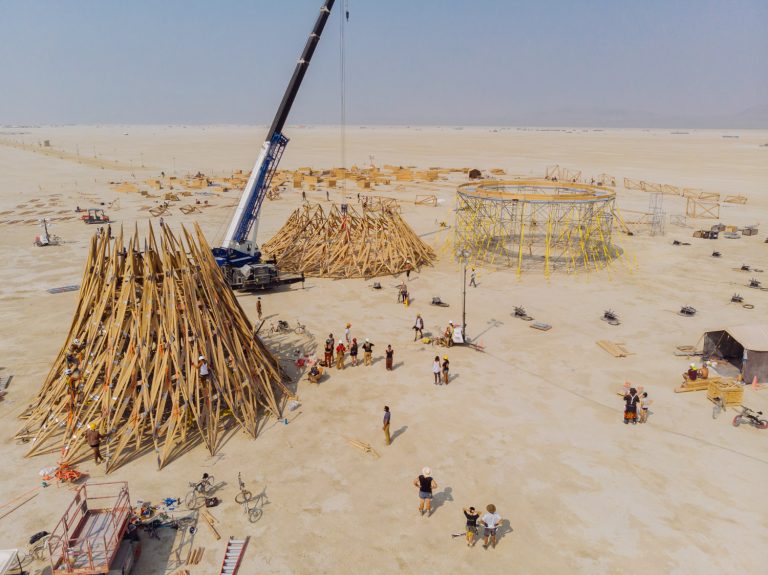 A brand new documentary BURNING MAN: ART ON FIRE to be released on the 22nd August on worldwide TVOD platforms, including iTunes, Amazon Prime, GooglePlay and Vimeo on Demand. LINK
4 Art Finds A Way: How creatives prosper against the odds in London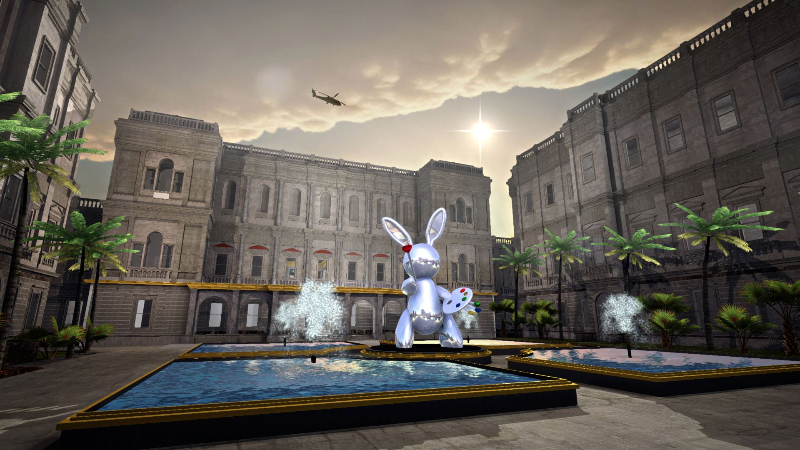 Most people just stop making art after art school, because you have to work your arse off in London to just live here," says artist and designer Graham Sayle, his soothing Liverpudlian tone peppered with concern. "Unless you live a completely illegal life – shoplifting all your food, living in a squat – how the f*** do you make art? LINK

5 Stuart Semple creates the world's whitest paint during Covid lockdown

The quest for the whitest white paint is set to be the next chapter in the ongoing art wars. Art nerd and colour wizard Stuart Semple has been whipping up the whitest white paint whilst in COVID isolation. LINK
6 The Top 5 Art podcasts to listen to while in self-isolation

The Top 5 Art Podcasts to enjoy while in self-isolation. LINK
7 The 5 best universities for Art Students
The 5 UK universities we have listed are all renowned for the quality of the arts education that they provide. Anyone who is planning on studying an art degree of their own should begin their search with these institutions.
LINK
8 Transformative grant to turn Inverleith House gallery into 'Climate House'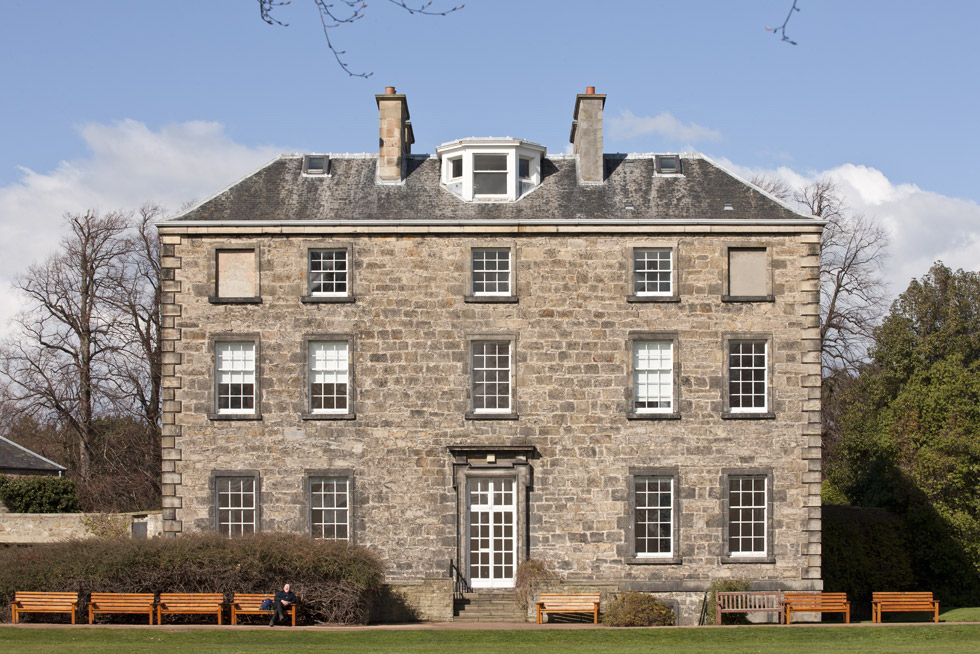 Inverleith House Gallery, Edinburgh, is set to embark on a new phase as it transforms into 'Climate House' as part of a three-year project supported by the award of the Outset Contemporary Art Fund's Transformative Grant.
LINK
9 Joana Vasconcelos: Beyond is her largest exhibition to date in the UK
Yorkshire Sculpture Park (YSP) presents a major exhibition of over 25 works by leading conceptual Portuguese artist Joana Vasconcelos. One of the most prominent female visual art practitioners in the world, this is Vasconcelos' largest exhibition ever held in the UK and YSP's headline presentation for 2020 in a year of programming dominated by women artists. LINK
10 New James Turrell exhibition opens this week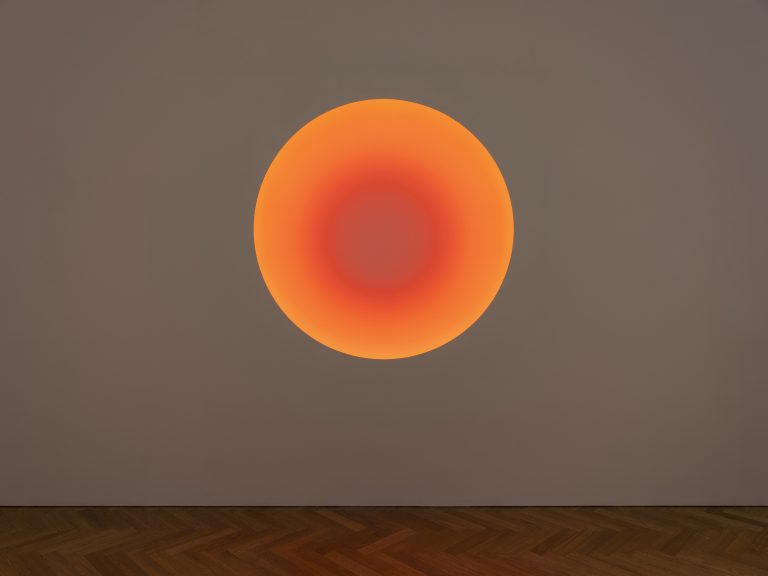 This was James Turrell's second solo exhibition at PACE and consisted of new works by the Light and Space master. LINK
11 Damien Hirst launches Save The Children campaign for education in Italy with Fondazione Prada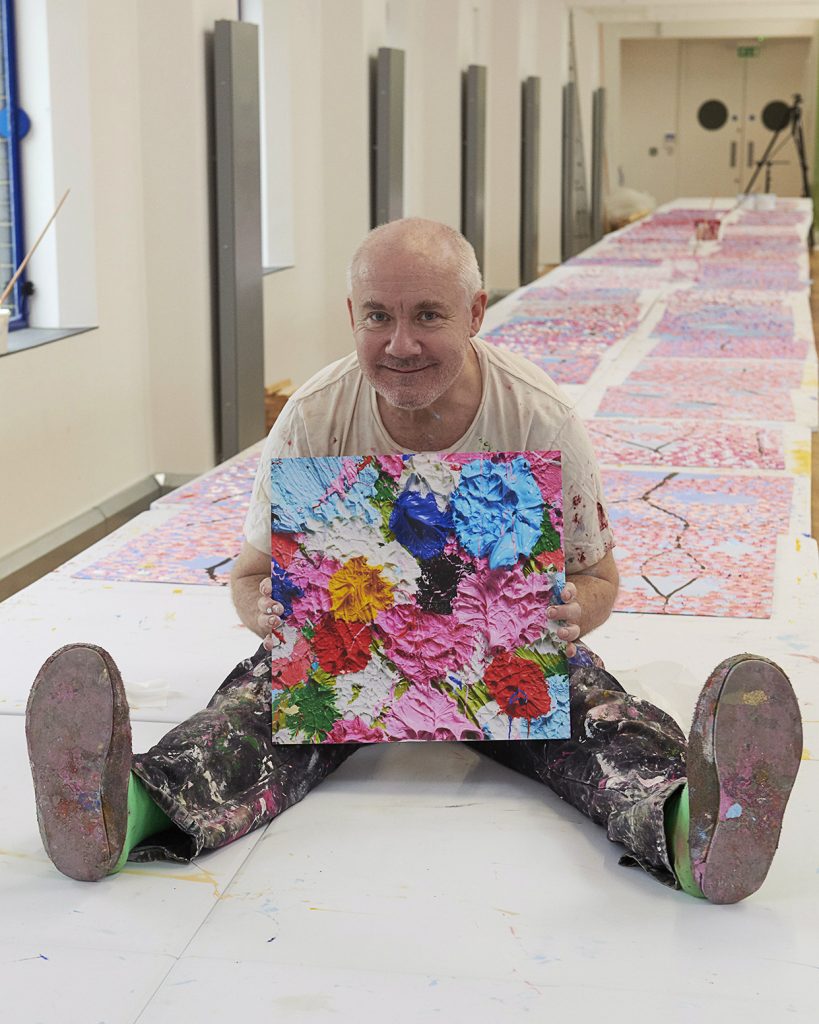 Fondazione Prada supported Damien Hirst in his new charity campaign in aid of Save the Children's program for education in Italy. LINK

12 Damien Hirst's Cherry Blossoms still scheduled to be shown at Fondation Cartier Paris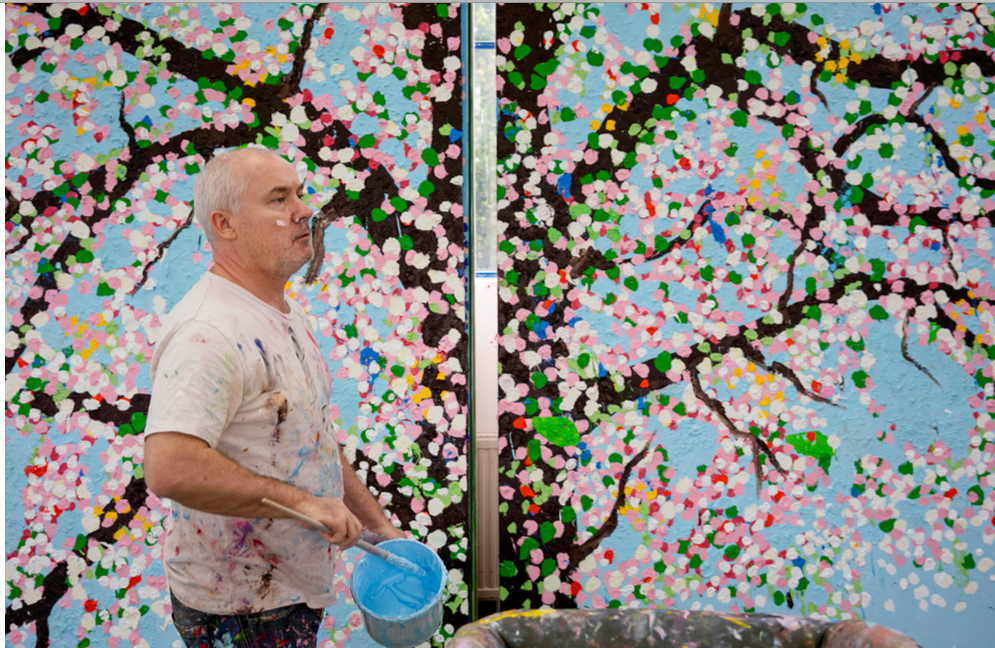 Despite the COVID-19 virus, Damien Hirst's exhibition of his 'Cherry Blossoms', paintings at Fondation Cartier opened in Paris. LINK
13 Among the Trees first comprehensive art exhibition exploring trees and forests to open at Hayward Gallery
Among the Trees celebrated key works of art that reimagined how we think about trees and forests. Spanning the past 50 years, the exhibition brought together major works by 38 leading international artists from five different continents. LINK
14 Florence Hutchings Interview

London based artist Florence Hutchings sat down with Hector Campbell to discuss her prolific sketching of the everyday, her playful use of colour and scale, and her adoption of domesticity as her principal subject matter, as well as her solo exhibition, The Doors of Perception, with Delphian Gallery in Paris, LINK
15 What's wrong with art – Online Exhibitions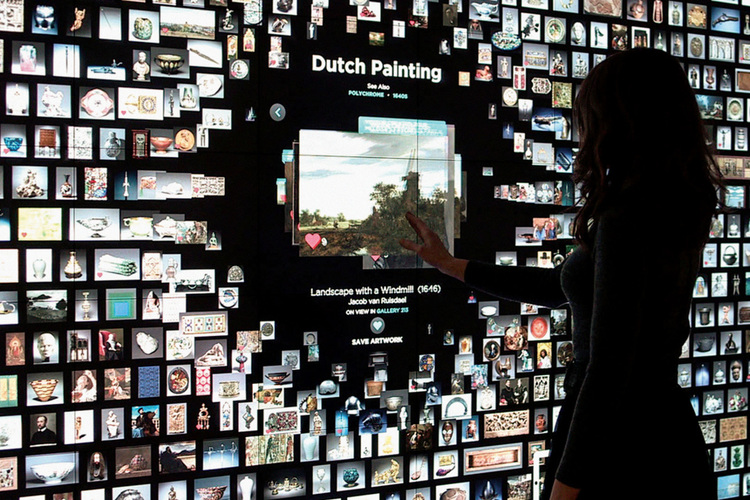 I've been getting lots of press releases about online exhibitions and it's very much a let down to see the occasional collection of installation shots promoted as an online exhibition. This is not just me picking on small emerging artists and galleries that can't afford a fancy VR experience, as I've seen more established galleries doing the same. LINK
It's worth mentioning that for our Top 15 posts of 2020 we only considered posts published in 2020 but there were a couple of posts from before 2020 that were still in the top posts of 2020 first up was Mother New York's collaboration with Stuart Semple which celebrated LGBTQ Pride Month (in 2018) through the launch of the "Blood Is Blood" tee-shirt. "Blood Is Blood" addressed the inconsistent support shown toward the LGBTQ community through the discrimination of blood donation based on sexual orientation and was in support of Callen Lorde. LINK
And The Pleasures of Tracey's Traumas about Tracey Emin's huge and superbly orchestrated show 'A Fortnight of Tears' at White Cube in 2019 by Paul Carey-Kent which foretold the full-on year she has had in 2020. LINK

Categories
Tags