Neal Tait: 'Turquoise Boat', 2018
I was sorry to hear that the small but splendid Tintype Gallery is sailing into the sunset. The press often presents the art world as driven by finance, but the commoner reality is of small businesses driven by enthusiasm, keen to do the best for their artists against lengthening odds – even before the extra challenge of Covid-19.  As such, better to celebrate the achievement of an adventurous ten year programme than to be too surprised that it was not possible for owner Teresa Grimes to continue the gallery longer. I saw most of the shows across three sites: a converted furriers in Redchurch Street, Shoreditch; upstairs in the old jewellery quarter of Hatton Garden; and, from 2013, a former haberdashery shop on Essex Road in Islington.
The last address took on an unusual significance through the six annual commissions which each invited eight artists to make a short film in response to the mile-long thoroughfare from Angel, Islington to Balls Pond Road. The idea stemmed from Tintype's wider interest in public engagement, and the results were screened in the gallery window over what would have been the Christmas break.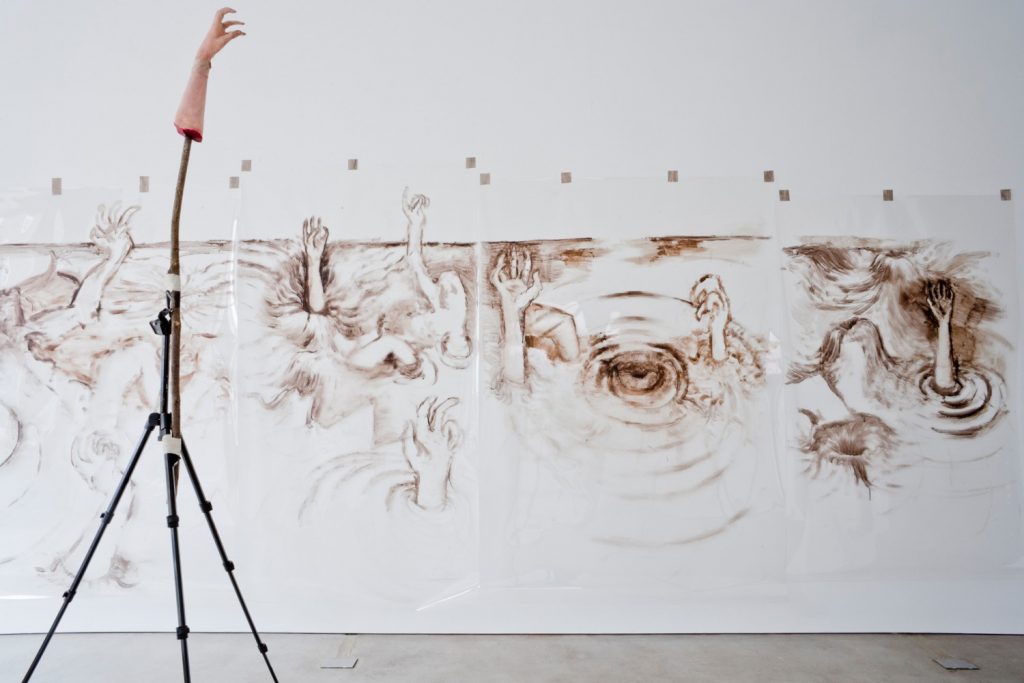 Beth Collar: Installation view, 2014 – with drawings of Casein Lactic & earth pigments on acetate/diacetate and Props – Tripod, hazel poles, tape.
They will remain available online at Tintype, where they make a rich and distinctive archive. Among the excellent solo shows across the years, Joby Williamson, Alice Walton, Suki Chan, Jost Münster, Jo Addison and Beth Collar also come to mind – that last, in 2014, under the memorable title 'Some Chthonic Swamp Experience'. 2018 was particularly strong year, with exhibitions by Milly Peck, Neal Tait and Jennet Thomas as well as Essex Road 5. The most fun by way of a group show was back in 2012: 'Crazee Golf', curated by Teresa together with her sister, artist Oona Grimes, presented eighteen wacky responses to 'the faux world of Crazy Golf; an absurdist version of risk and danger, a diversion, a corralled time-out'. And, unsurprisingly, I was also pleased with what turns out – online only – to have been the last show: 'Unstilled Life: Artist Animations 1980-2020' was put together by Teresa, painter Emma Cousin – and me.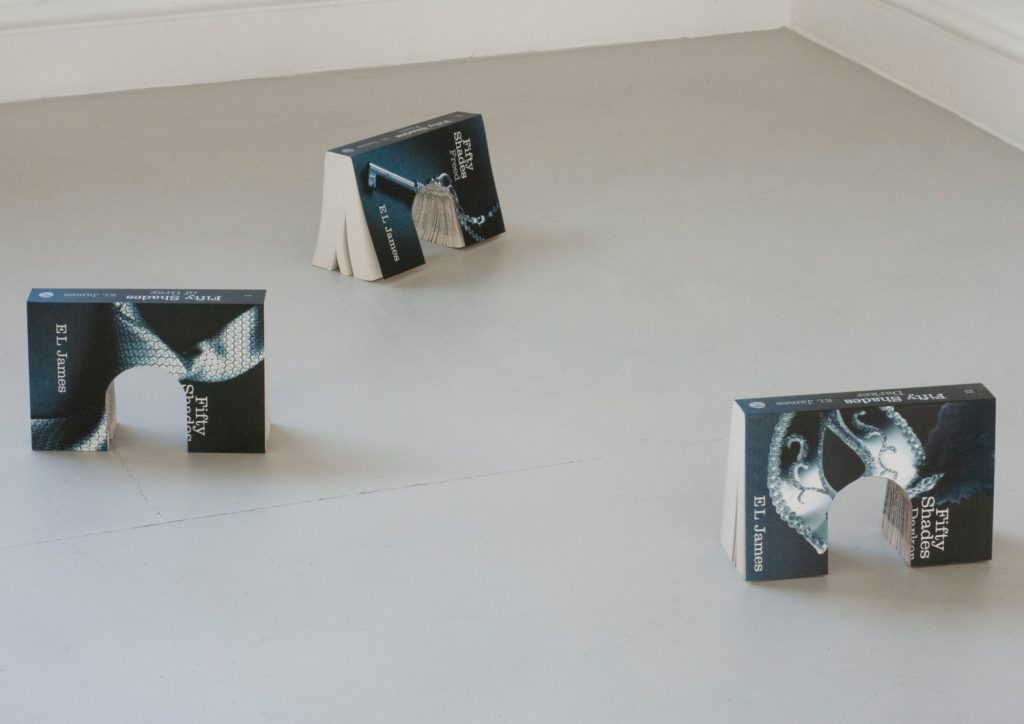 Clunie Ried: Untitled (Grey, Darker and Freed), 2012 from 'Crazee Golf'
Art writer and curator Paul Carey-Kent sees a lot of shows: we asked him to jot down whatever came into his head
Categories
Tags