Lisson Gallery is to open a new space on Cork Street for six months. Launching during Frieze Week 2020, the gallery will be at the heart of London's Frieze activity, alongside the fair's planned off-site projects, performances and events. Supplementing the gallery's historic locations on Bell and Lisson Streets, Lisson's new Mayfair outpost will present a variety of solo and group exhibitions, opening with Horizon on 6th October with work by artists including Ai Weiwei, John Akomfrah, Allora & Calzadilla, Mary Corse, Ryan Gander, Hugh Hayden, Anish Kapoor, Lee Ufan and Stanley Whitney.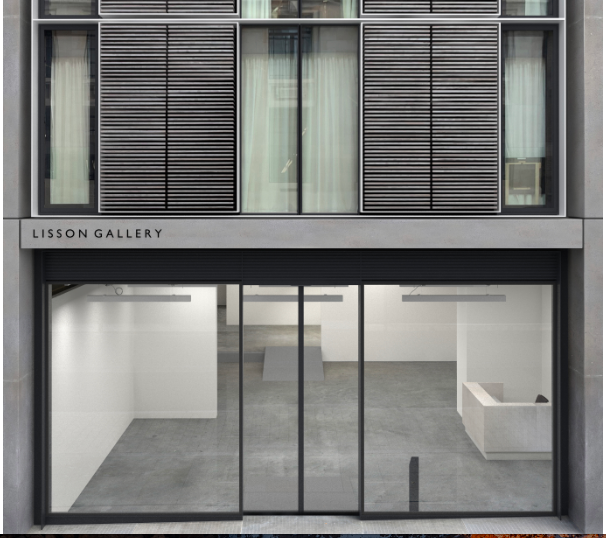 Lisson Gallery has occupied six different addresses on or immediately around Bell Street at various times since 1967. In fact, the commitment to maintaining a presence on the street where it was first founded by Nicholas Logsdail has only seen the gallery move away from its historic base once before in the early 1980s, taking a first-floor space at 56 Whitfield Street in Fitzrovia followed by a temporary space at 9 Kean Street in 2000 for a major group show of video works. Before that, there was a brief New York presence in 1977, before 2011 when the first fully-fledged Lisson Gallery opened outside London, in Milan. The gallery's most recent pop-up was at the Store Studios, 180 the Strand, for its 50th anniversary in 2017, presenting 'EVERYTHING AT ONCE' in collaboration with the Vinyl Factory.
"Like all those committed to the arts right now, we are hungry for new experiences, to bring people together, to celebrate what we can, and to reflect on where we have come this year,  for what has been an incredibly challenging few months for so many, this opening is a mark of commitment and hope for all involved in maintaining a strong and vibrant art world."
Alex Logsdail.
Categories
Tags