A new online art platform established to promote and offer works by artists who identify as women, 
Her Clique has launched with a sale of two limited-edition artworks by Zoë Buckman. Her Clique's mission is to promote women artists, to make fine art more affordable and more accessible, and to support vital non-profit organizations. The platform will introduce monthly artist collaborations where specially created limited edition works will be featured at approachable price points. A portion of the proceeds from each sale will benefit various nonprofit organizations, with the first beneficiary to be United Way NYC, an organization helping low-income New Yorkers make ends meet and lead self-sufficient lives.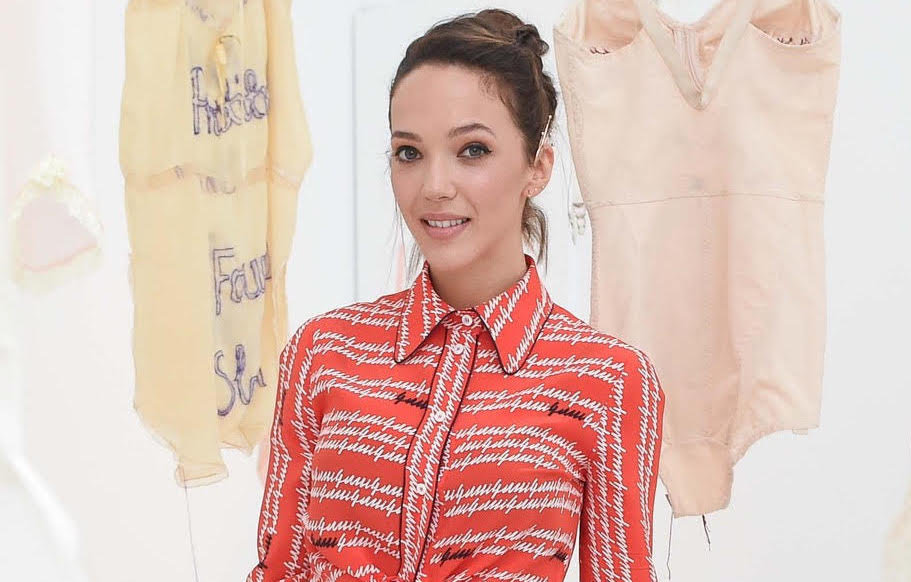 With a nod to re-appropriating the term "clique" often associated with an unapproachable and exclusive group, Her Clique aims to become an inclusive hub. Each artist collaboration will feature a commissioned edition of works, with a new artist added every month.  This year's artists will include Zoë Buckman, Natalie Frank and Alonsa Guevara, among others. The website will also publish Her Clique Stories – a video series profiling artists whose works are offered on the site.

"Her Clique's mission immediately resonated with me," states Zoë Buckman, "I'm honored to be the debut artist of this collaboration with a platform that champions women artists while also raising funds for United Way New York City."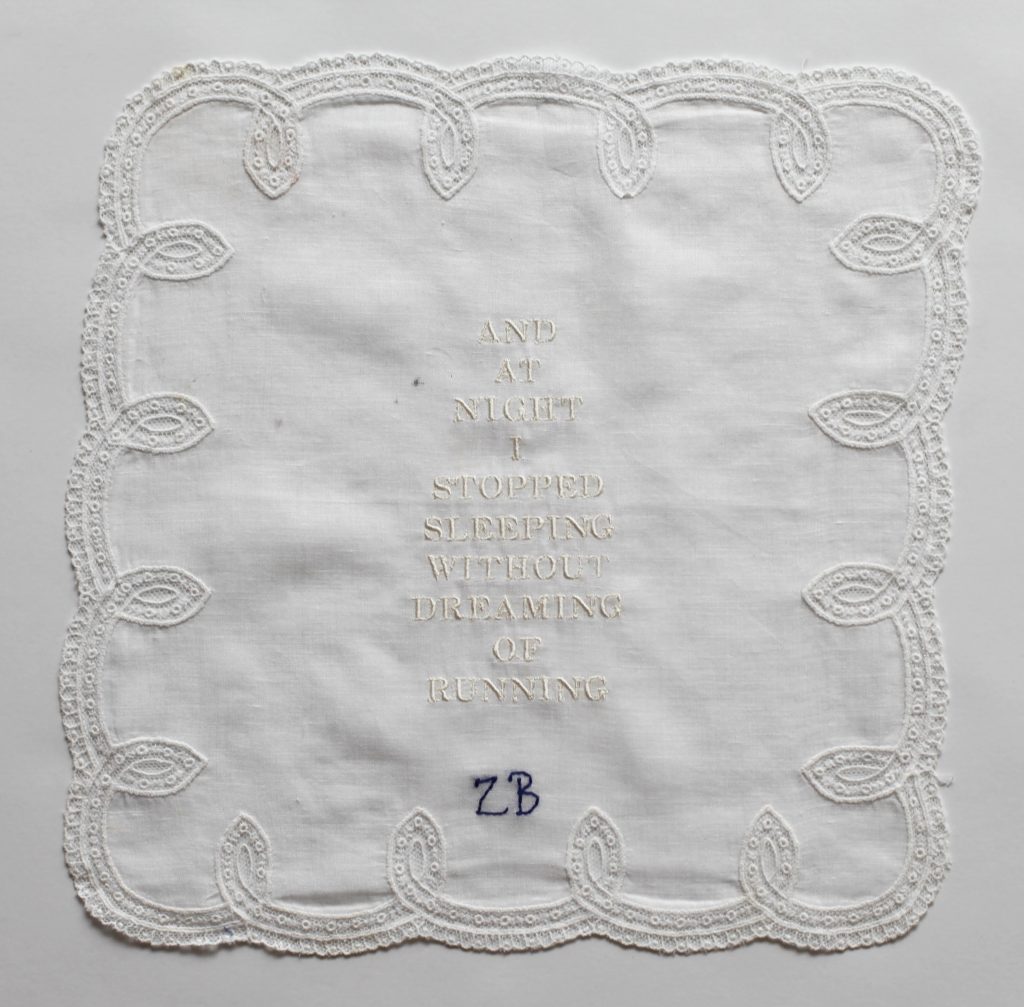 Her Clique's debut sale features two editions of textile works by Zoë Buckman, who is known for her multimedia work in textile, sculpture, neon and photography, and who in her work investigates topics including feminism, sexuality and cultural norms. Buckman's first edition on Her Clique "Her Hair Wild" features an approachably priced collection of 150 handkerchiefs embroidered with an excerpt from a poem by the artist with each piece crafted on a unique, vintage fabric; the second offering "Her Knees Buckling" is an edition of 3 larger works, framed vintage table runners, presenting the excerpt in full.
Her Clique is a curated online platform for specially commissioned limited editions by established and emerging women artists, founded by entrepreneur, Izabela Depczyk. "By Women, for All" is at the core of the business, with the approachable pricing model targeting a broader collector audience. Her Clique is also committed to supporting the community, with a portion of all proceeds benefiting nonprofit organizations of the artists' choice.
For more, please visit herclique.com
About Zoë Buckman
Zoë Buckman was born in 1985 in Hackney, East London. She studied at The International Center of Photography (GS '09) and was awarded an Art Matters Grant in 2017. She has shown her work in solo exhibitions at Gavlak Gallery, Los Angeles; Papillion Art, Los Angeles; Project for Empty Space, Newark; Garis & Hahn Gallery, Los Angeles; and Milk Gallery, New York. Group exhibitions include Camden Arts Centre, London; The Studio Museum in Harlem, The Children's Museum of the Arts, New York; Paul Kasmin Gallery, New York; The Tarble Arts Center, Illinois; Goodman Gallery, South Africa; Jack Shainman Gallery, New York; Unit London; NYU Florence, Grunwald Gallery of Art Gallery, Indiana University; The Democratic National Convention, Philadelphia; The National Center for Civil and Human Rights, Atlanta; and The National Museum of African-American History & Culture, Washington, D.C.; The Visual Arts Center of New Jersey; and The Centre Regional D'Art Contemporain, Sète, France. Public art installations include For Freedoms "50 State Initiative", "Inaction is Apathy" billboard at 21c Museum Hotel Bentonville, Arkansas and "Champ" at The Standard, Downtown LA with Art Production Fund. Buckman currently lives and works in Brooklyn, NY.
About UNITED WAY New York City
United Way of New York City (UWNYC) is a nonprofit organization dedicated to helping low-income New Yorkers make ends meet and lead self-sufficient lives. Working in the poorest communities United Way NYC ensures that individuals and families are never one paycheck away from hunger or homelessness, that children can dare to dream and build a future for themselves, and that cross-sector partners can collaborate to provide the resources and infrastructure necessary to support community needs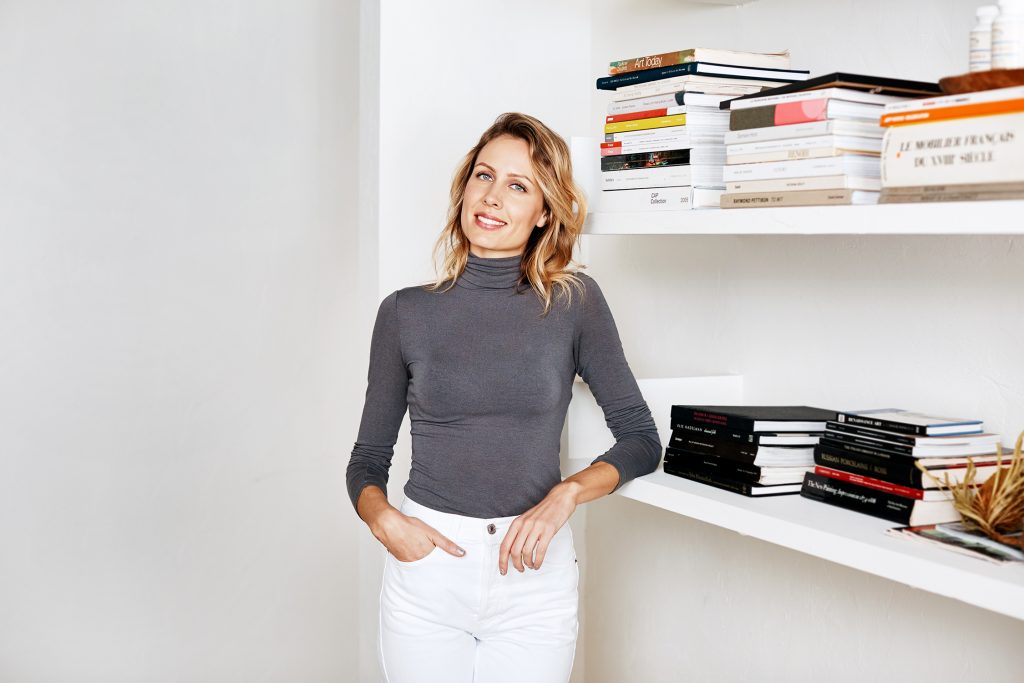 Izabela Depczyk Photographed by Weston Wells
About Izabela Depczyk
Izabela Depczyk, is the founder of Her Clique. Her Clique is the culmination of Depczyk's passions: supporting women artists, making art more accessible and democratic and fundraising for vital nonprofits. The platform will introduce monthly artist collaborations where specially commissioned limited-edition artworks will be featured at approachable price points. A portion of the proceeds from each sale will benefit various nonprofit organizations of the artists choosing. Originally conceived in 2019, her Clique debuted in 2020 with a mission of "By Women, for All."
Previously, Depczyk served as CEO of Paddle8 from 2018- 2019 where she oversaw a transformation of Paddle8, resulting in a strategic repositioning of the company as the market leader in culture & e-commerce with a focus on Gen Z and millennial consumers. In early 2016 Izabela established the digital content marketing firm, The Native Media Inc, which Izabela had successfully sold in 2017 to a Swiss-listed integrated e-commerce company 5EL SA, subsequently renamed into The Native SA (NTIV: SWX), with a Swiss movies-to-sports media conglomerate Highlight Event & Entertainment AG being the largest shareholder of The native SA at that time. From 2013 to 2015 Izabela served as the CEO of ARTnews, the New York-based art media company. At the helm of the firm, which among other assets owned the namesake 100+ years old print art magazine, Izabela transformed the declining publication into a diversified print, digital and business intelligence media firm and subsequently sold it to Brant Media Group,publisher of Art in America and Interview magazine, among others. Izabela holds a BA in Political Science and an MA in International Law from the University of Edinburgh (Scotland). Izabela takes a strong interest in global politics, art and the future of digital culture. Izabela serves on the Board of the New York Academy of Art.
Categories
Tags