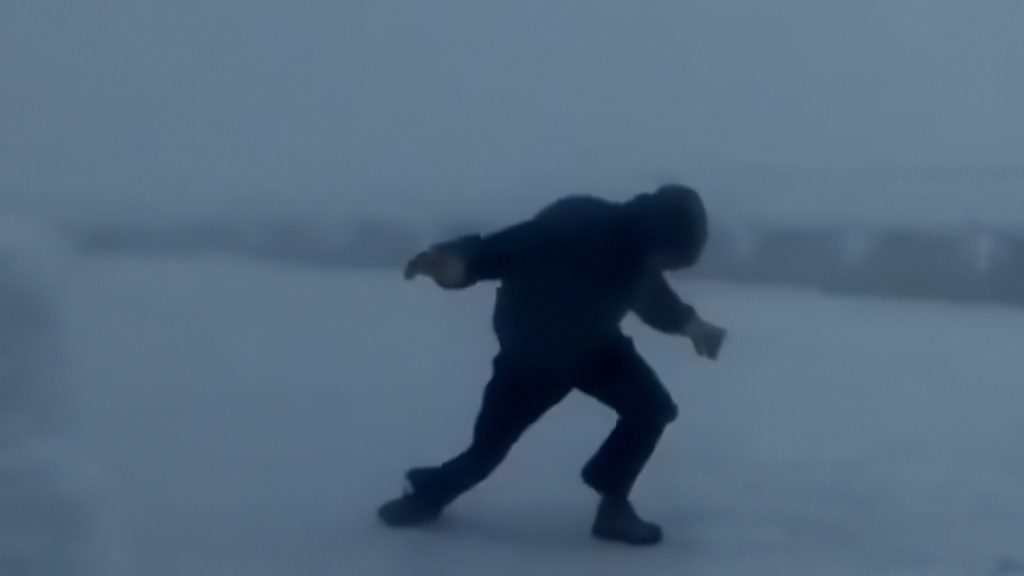 Milo Creese, Pandea Child, video still, 2020.
London based artist Milo Creese recently sat down with art historian, writer and curator Hector Campbell to discuss artistic collaboration, The FLAMIN fellowship programme, his latest moving image work 'Pandea Child' and his upcoming two-person exhibition And Here You Are, Holding On, with Billy Fraser at Well Projects in Margate, which opens July 18th and runs until July 31st.
Hector Campbell: In 2017 you graduated with an MA in sculpture from the Royal College of Art, having previously completed your BA in Fine Art (Sculpture) at Wimbledon College of Art. What was your experience of art school education? And when during your education did you move away from more traditional forms of sculpture and into audiovisual art-making? 
Milo Creese: I started my BA when I was 26, which I think really helped me make the most of it. It was a really productive time for me, it was great to have this feeling of finally knowing what I wanted to do, and then having all this time to concentrate on it. Before that, I never really knew what I was doing for much of my adult life. 
It was definitely apparent that art school was on the decline as I went through the system. Each year you would get a shittier deal than the year previous, but you could feel lucky considering what the following year would get. Art school simultaneously served me well and ruined me slightly, when I left the RCA I thought there would be many more opportunities. I was very naive, and couldn't even get a half-decent job.
It was probably during the second year of my BA at Wimbledon that I started to make video work. I had just gotten an idea of what contemporary art really was, and found artists who worked in moving image really magical. The work of artists like Heather Phillipson, Benedict Drew, Ryan Trecartin, Laure Prouvost, Hito Steyerl, I had never seen anything like that before. Moving image felt so full of possibilities, with a wide range of things you can bring together in it. I also liked the fact that I didn't need a studio space to make work, I could just play around at home trying to learn different software etc.
H.C: Due to the nature of your video artworks, you often rely on collaboration with performers, voiceover artists and choreographers. How do you approach artistic collaboration in your practice? And how do these collaborations, in turn, inform future artworks? 
M.C: When I started to film my own footage I was working with friends from the RCA, my studio mates Sue Park, Guendalina Cerutti and Alla Malova who didn't mind having a camera pointed at them. We would play around and experiment. We had recently gotten into Korean desk callisthenics in the studio, which just looked so weird that I filmed Sue doing it, and that was maybe the first thing I filmed. The footage was great and so my system stayed similarly vague for a while; find a person, an interesting activity and a nice place to film, then see what that footage looks like when inserted into the work I was making. 
I learn a lot when working with different people, talking and hanging around with them, and it was always more comfortable working with people I knew when I didn't know what I was doing. It's good to have people to work with when you simply want to try something out, I can think "oh yeah, that person can do that activity, that would be cool to film, are they free?". My friend Hannah is an actor, amongst other things, and has been my most frequent collaborator. She's brought something different to the work, more emotional intensity. I'm gradually starting to branch out and plan a bit better.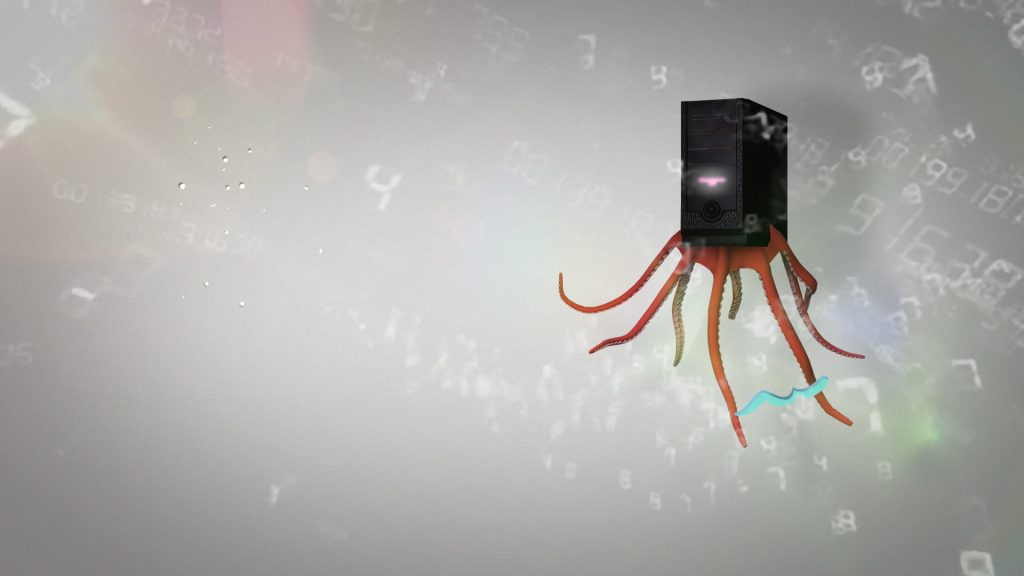 Milo Creese, CoAb, video still, 2019.
H.C: You are currently enrolled as part of The FLAMIN Fellowship programme, a support initiative for early career artist filmmakers run by Film London, Arts Council England and The Fenton Arts Trust. How have you benefitted from being part of that programme? And how important are The FLAMIN Fellowship and similar initiatives to artists working in audiovisual and film? 
M.C: The first benefit is simply the pleasant feeling of people not only having seen my work but also being actively interested in it. I had been aware of FLAMIN (Film London Artists' Moving Image Network) ever since I first became interested in moving image, as they always promote and celebrate really interesting and exciting work, so to have anything to do with them made me feel great.
Recently I was really looking to get a bit of breathing room to try and make some changes to my practice. I was still working at HomeBase when I began the fellowship and was stuck in a cycle of working there and desperately trying to work on art in my spare time, which wasn't always fun. Having time to think about what I want to do, being able to slow down a bit, has helped me begin to make important decisions about my practice. It's started me down a new path, which is what I was hoping for, I feel I can relax a bit more, and that I do actually exist as an artist.  
It's been great meeting up regularly with the FLAMIN team and other artists, and thinking and talking about art again. They arrange a lot of seminars looking at different subjects relating to production, funding and distribution etc. We were given a lot of technical advice and support for our work, and these seminars have really helped me when I wanted to improve the sound design in my films for example. These initiatives are so important as money needs to get to artists that are in need, and small yet prolific funding opportunities seems to be a really good way of addressing this. I had found myself really limited financially, unable to pay performers or afford space and time to do the things I wanted to do in my work. You can't beat a bit of financial support when you're attempting to make a change, so thanks to everyone at FLAMIN. 
H.C: When your video artwork 'Kekuit' was shown at The Artesian Well last year as part of the group exhibition Tailbone, I noticed that you incorporated additional designs into the display equipment. How important is this element of presentation when exhibiting your films within physical exhibitions?  
M.C: I always think of myself as working in installation, but it rarely actually happens. I don't have a studio, and since being out of educations I've concentrated on moving image work, but most of this work has some element of unrealised installation. I want to make an army of octopus cyborgs out of household items. Like a kitchen sink with tentacles coming out from underneath the tap. But that's a pipe dream.
I was due to make an installation for the upcoming show at Well Projects, but then again lockdown happened and plans had to change. I'm in art for the long haul though, so at some point I'll get to make these things a reality.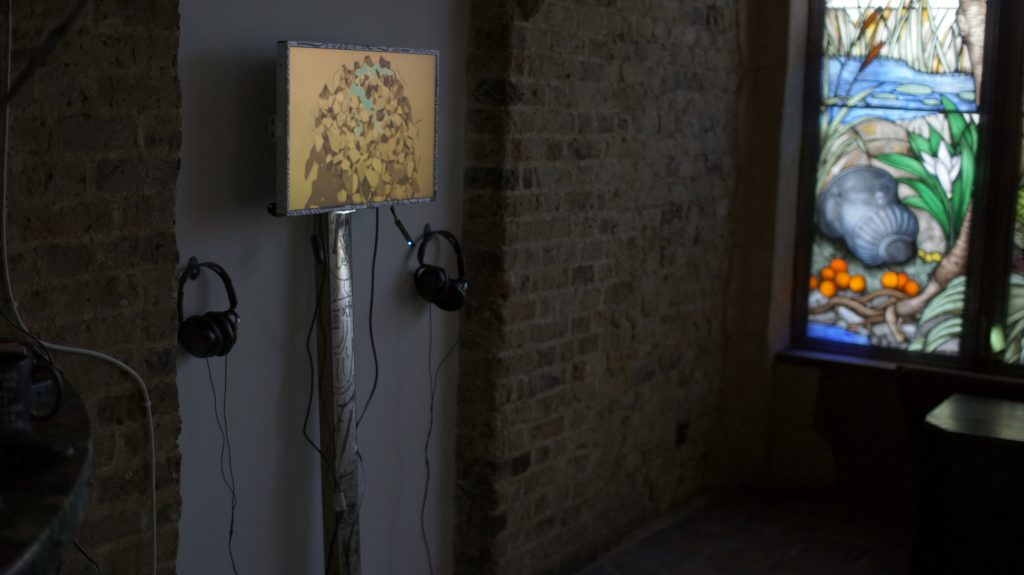 Milo Creese, Kekuit, 2018, HD digital video, modified monitor, wood, permanent marker. Installation view in Tailbone, curated by Hot Desque (Neena Percy and Lizzy Drury) at The Artesian Well, London.
H.C: Alongside your art practice, you also produce and release music on Soundcloud, both stand-alone tracks and those that form the soundtrack for film works. How do you navigate the combination of audio and video in your art practice? Does one always guide the other? 
M.C: I've been producing my own music for quite a long time, but having taught myself, and not very effectively, I've always been a bit crap. I just enjoy the activity, I used to play around with it a lot before I got more into moving image, but again it's an avenue that seems full of possibilities. I'm getting better now but tend to do it only when I'm feeling especially creative or taking a break from working on my film pieces. It's something I can mess around with for a day or two and have fun. 
When I started making video works, I thought it could be different and interesting to use the basic production techniques I used in my music to make the soundtracks, but they were always really loud and too much. It was a little unpleasant, especially for people expecting a 'film', so now I'm trying to do proper sound design to accompany the moving image pieces. I still have a lot to learn when it comes to making music or developing a soundtrack, but the music I have been producing recently feels emotionally related to my video work. All kind of happy, but close to breaking down. Combined with the video work it brings together quite disparate material that ended up as a vaguely futuristic sci-fi pop…
The upcoming exhibition at Well Projects will have an accompanying album available to stream and buy on Bandcamp called 'Spring in the Flesh'.
H.C: For the upcoming exhibition And Here You Are, Holding On at Well Projects you have produced a new 12-minute film entitled 'Pandea Child' that follows a polymorphic narrator that enters the hivemind ecosystem of an extraterrestrial planet. Could you tell us more about both the production of this new film, and the conceptual ideas which underpin the work? 
M.C: 'Pandea Child' is one part of what will eventually be two works supported by and developed during the FLAMIN fellowship. It's both the first time I've written a script before making a film, and the first time working with a choreographer (Jasmine Ricketts, who FLAMIN helped me find). She developed this choreography that I love, the majority of which will be the bones of the next work, as we only had a chance to film a small section due to the lockdown.
The work is ostensibly about humans being absorbed into an alien ecosystem. For me, it touches on the debasing reality of economic struggle, its isolating effects and its impact on both mental and physical health. The narration is taken from the script, formed from a collection of bits of writing and notes on my phone. There's a way in which the content of the narration is like some sort of 'snapping' moment in the individual who then comes out the other side of this miserable state, and they are embracing a newfound indifference to the integrity of their own mind and body. And At the same time feeling a new connectedness with every single thing around them. It's a bit like when you party, or maybe a psychological breakdown.
In the work, that experience is represented by this ecosystem of an unknown planet that absorbs the subjects of the film on contact and integrates them into its massive body. It's body horror, but also quite happy, there is an end to pain and fear which is pretty joyous.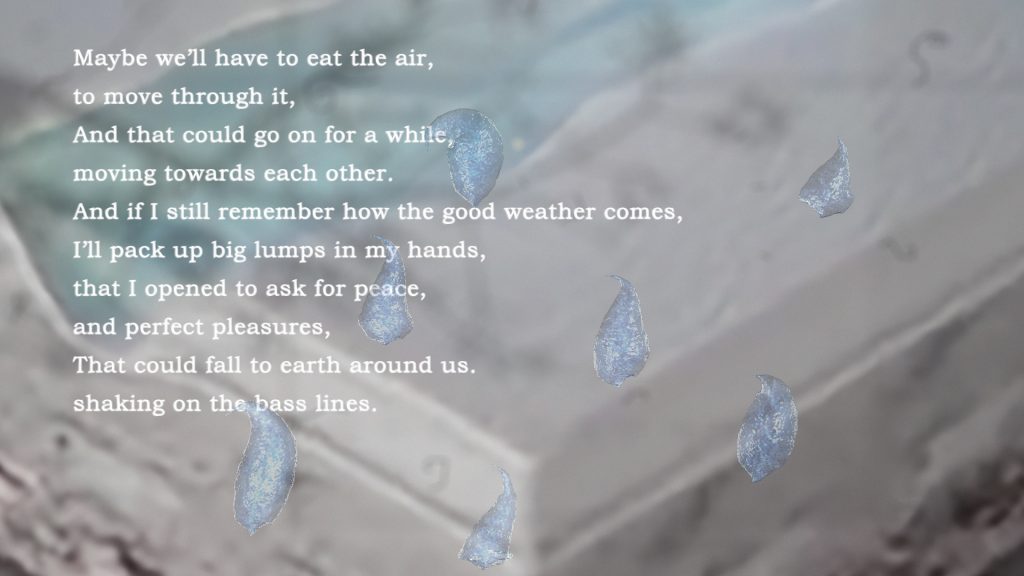 Milo Creese, Pandea Child, video still, 2020.
H.C: And Here You Are, Holding On, a two-person exhibition with Billy Fraser, is the first exhibition in Well Projects Energy Systems exhibition series, curated by Kris Lock, which aims to explore the correlations between humanity's drive for connectivity and the emergence of severe environmental rifts, as well as propose alternative options for building less exploitative relationships between humans and other entities. How does 'Pandea Child' relate to these wider concepts presented throughout the continuing exhibition series? 
M.C: 'Pandea Child' is about an interspecies network, one that is not designed for or created by humans. This could be interpreted as a way of living that is more sensitive to the other aspects of our world, an idea that considered ourselves first and foremost as part of an ecosystem. It's also certainly about transition, change and losing control. I don't think I'm proposing that we dissolve our minds and bodies to blend with our surrounding world and become one…although this is quickly becoming an option.
Milo Creese & Billy Fraser, And Here You Are, Holding On, at Well Projects in Margate opens July 18th and runs until July 31st. And Here You Are, Holding On is the first exhibition in Well Projects' Energy Systems exhibition programme, curated by Kris Lock.
Categories
Tags