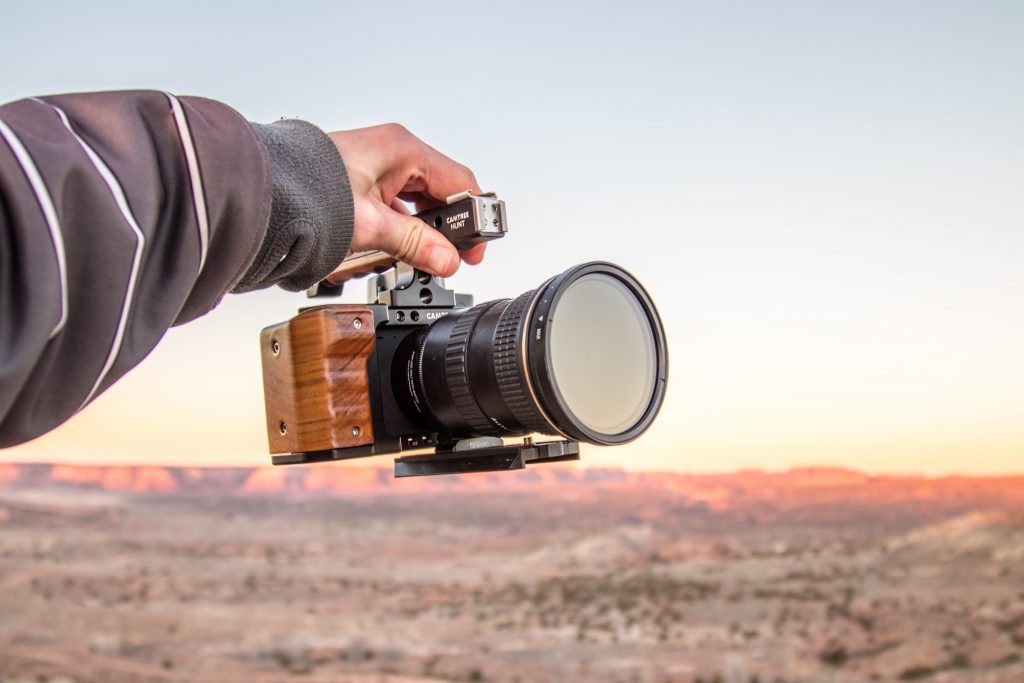 Travel is great for the soul, or say people say, and it's great for capturing those memories that will last for a lifetime too. Of course, those memories don't need to remain within the confines of your mind, as for better preservation, you should capture them with your camera.
You can capture famous landmarks, scenes of epic beauty, and life as it happens in the communities around you. With a keen eye for detail, and a willingness to take your camera to new and exotic places, you will be able to take those shots that will impress not only yourself but others if you post them online or use them to improve your photography portfolio. 
But to ensure success with your photos, there are a few do's and don'ts that need to be adhered to. We will list some of them below, so have a read, and make a note of our suggestions before you venture out on your next big travel adventure.
DON'T TAKE PICTURES OF THE LOCALS WITHOUT THEIR PERMISSION
You don't need to get the permission of everybody. If you're taking a shot of a landmark in a crowded area, you are bound to include locals and tourists alike in your photos, and it would take forever if you were to ask them all to give you the green light to snap away. You know this already, of course, but we had to say it.
However, if you see a local doing something interesting, and you think a picture would add to your collection of cultural shots, be polite and request permission first. We are advising this for two reasons. Firstly, you don't want to offend anybody, as you might get a nasty surprise if the person being photographed takes offence. And secondly, some locals will purposely dress up in traditional garb but they do so because they expect to get paid for any photos taken, so you might get chased down for money if you don't check with them first. 
So, ask permission of the locals. And if you are given the green light, encourage them to go about their business so you can take a natural shot, unless you are after a pose of somebody dressed up in their cultural costumes.
DO RESEARCH THE COUNTRIES YOU ARE VISITING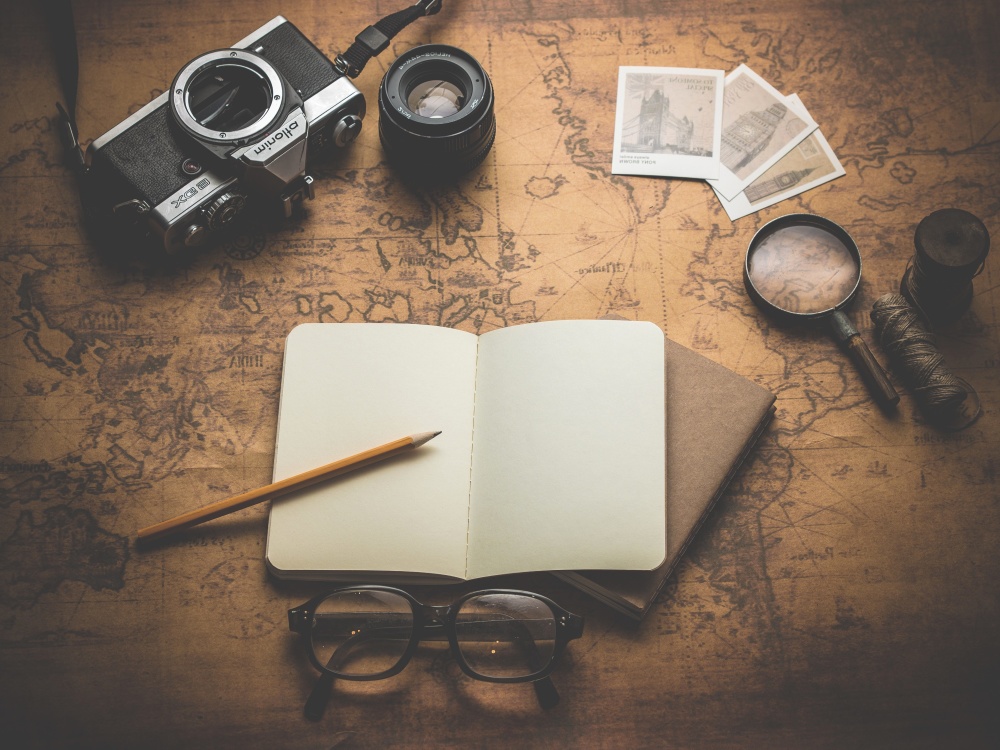 Photo by Dariusz San on Pixnio
You should do this in advance for at least two reasons. 
For one, you need to know where the best spots are for your picture taking. There could be landmarks that you won't want to miss, or there could be festivals and other special events taking place that would afford you a great deal of scope for your photography. By taking time out to research, you will be able to plan your itinerary and schedule in the right times of day for the photos you want for your collection.
Secondly, you need to know that photography is banned in certain places around the world. You will get in trouble if you take pictures inside the Taj Mahal, for example, and you aren't supposed to take pictures of the Eiffel Tower in Paris when it is lit up at night. You don't want to spend the entirety of your travel adventure in a foreign prison and you don't want to have your camera seized either, so check out these examples of places where photography is banned, and continue your research online. 
DON'T INJURE YOURSELF WHEN TRYING TO TAKE THE PERFECT SHOT
We have all heard those nightmare stories of people getting bitten by the wildlife when trying to get close up photos of animals, and there are often stories in the media of people who have fallen from a cliff when getting too close to the edge for scenic and selfie shots. You should use your intuition when out with your camera, and if a shot appears too dangerous, no matter how good it will look in your portfolio, decide against taking it. 
Of course, there are still ways you can get the perfect shot. With the right zoom lens, you won't need to get up close and personal with something hazardous when you're out and about. And if you use a drone to get the perfect shot, you will be able to reach those places where you can't or shouldn't set foot. Check out the buying guide at DJI Drones for some prominent examples. 
DO PACK YOUR CAMERA BAGS WITH THE ESSENTIALS
We know you will be keen to pack as little as possible when travelling, but if you're planning on using your camera, there are definitely things you shouldn't leave at home. 
You will need to keep your camera fully charged, for example, so don't forget your charger, a spare battery, and a universal adapter. You would regret your forgetfulness if you were suddenly without the use of your camera on your trip. 
Then there are the memory cards you will need, and the cables to connect your camera to your laptop for transferring your photos. You might need different lenses for different purposes too, so make sure you have what you need, alongside the other items on this photography packing list. There are some hints in the linked article on how to save space in your bags too, so have a read for some very useful tips. 
DON'T FOCUS ON THE TOURISTY STUFF
And when we say don't focus on the touristy stuff, we aren't suggesting you take an out-of-focus picture of the Grand Canyon, the Great Pyramid of Gisa, or any other touristy landmarks that might exist in the places you are visiting. Rather, we are reminding you to step off the tourist trail occasionally, as you might miss out on a fantastic picture if you always head towards the main attractions. 
So, when you're out and about, take the paths least taken, and see what you might find. It could be a hidden waterfall, a nest of birds, a glorious view, or something else besides. You would never know unless you ventured away from the crowds, so don't be afraid to explore. 
Another reason to do this is to be unique. There are thousands of pictures of the Eiffel Tower, the Colosseum, the Leaning Tower of Pisa, and other famous attractions. You are unlikely to create a shot that is totally original when snapping these places, but you might find originality in the smaller details of the world, the back roads of humanity, and the less-explored paths that could lead to something great. 
DO VISIT TOURIST LOCATIONS AT THE RIGHT TIMES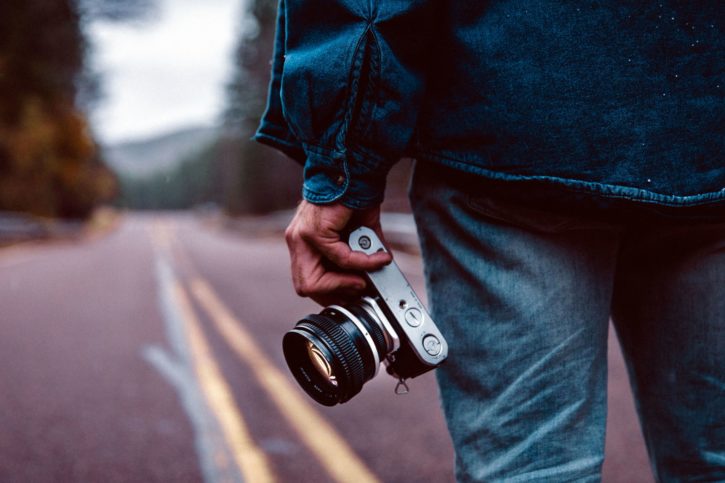 Photo by
PIXNIO
Okay, so we have advised against too many touristy shots, but let's be honest, if you're going to travel the world, you will want a few pictures of those famous sights that exist in the locales you are visiting. However, timing is everything. 
For one, you should visit these places when they are the least populated. You will then have more time to take the perfect shot without others getting in your way and stepping in front of your camera. You will also have the opportunity to take a picture of something without the telltale signs of a tourist in the background. 
Secondly, remember the beauty of shots taken at sunrise or sunset, or at other times of the day when the sky is littered with those colours that can add a sense of magic to your photographs. Plan your days around these times, as you will then have the opportunity to create something you will forever be proud of. 
FINALLY
These are just a few of the do's and don'ts that are worth following, so keep them in mind when you're travelling, as both you and your camera will get the most out of the experience if you do.
Categories
Tags