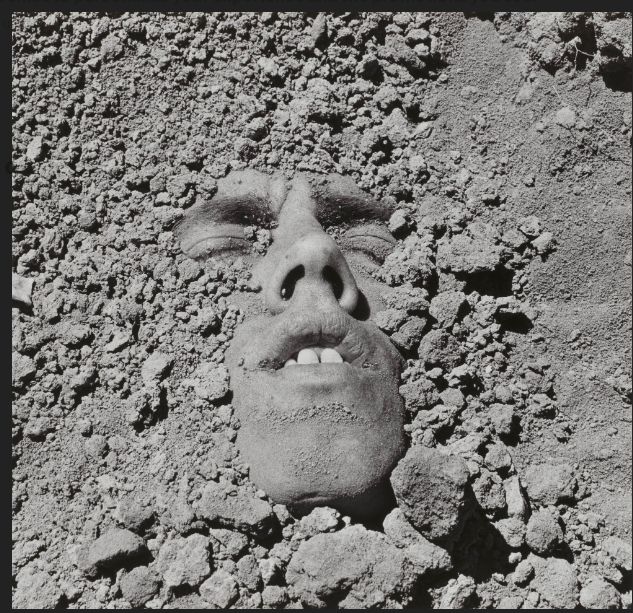 David Wojnarowicz's 'Untitled (Face in Dirt)
Olivia Laing's new book, Funny Weather: Art in an Emergency, couldn't be more timely. Published in April, the book is a collection of Laing's essays, profiles, book reviews, columns, love letters and more, positioning art as a reactionary tool and a source of healing in the wake of the 'turbulent political weather' that we endure, particularly since 2016. For many people, 2016 is the marker of when things began to go wrong: the migrant crisis spilling over from the previous year; Brexit; the election of Trump; the deaths of Prince and David Bowie. And now, four years on, a global pandemic. Dystopia reigns. For those of us who are not key workers, we have nothing to do but consume; food, images, alcohol, books – time slips and jars, the days differentiated by meals. When lockdown first started, I was too anxious to read a book. The only words I could take in appeared in short bursts. The length of a tweet ideally, a news article at most. Never anything feature length. With the news changing hour to hour, energy needed to be saved for the inevitable fight, flight or freeze.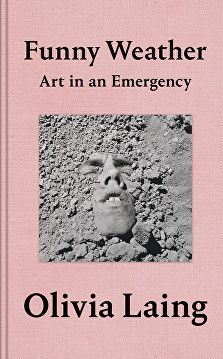 After the first couple of weeks, I was ready for Funny Weather. Bookended by Laing's foreword and a conversation between herself and Joseph Keckler, the rest of the work is a collage, its segments interchangeable. Separated into sections, she gives the reader autonomy in how they choose to navigate themselves within this journey through moments, conversations, reflections, obsessions. Reading it feels like driving from the city to the coast, the landscape changing, a sense of moving towards something better, something steady, taking in the scenery on the way. I started with her piece about David Wojnarowicz, whose buried face occupies the book's cover, followed by a profile of Hilary Mantel and then 'Drink, drink, drink', an essay on women writers and alcoholism. Every evening I would choose my chapters and read, finding myself caught between the photographs of Wolfgang Tillmans, or elbow-deep in Derek Jarman's garden. In Laing's thorough excavation of artists' lives and characters, their nuances and charm, we see that art's role is never complete. In its activism, it must be continually repositioned, rethought as time warps onwards.
In the book's last piece, Laing's conversation with Keckler, she comments on 'the immense entanglement of everything', stating that 'I don't think that there's a political realm that's truly separate from the cultural realm or the emotional realm or the social realm.' Art and politics are indistinguishable, the political and the personal stemming from the same root. Funny Weather itself is an entanglement; a starting point from which we can begin to untangle our own ideas, order our thoughts about practice and politics, society and bodies. Or just let them be messy. Nothing has to be resolved here.
With this book and her reflections on the role of art during times of crisis, Laing has created an antidote to the malaise and offered it up to us in bite-size chunks. She understands that sometimes the world is just too much and this book doesn't add to the background noise; every word is of value, each sentence written with purpose. Funny Weather is both a collection to dip into and something to swallow in one. It is deeply researched and deeply felt. Searingly intelligent but easy to absorb. Above all else, it is human.
olivialaing.co.uk/funny-weather
Categories
Tags