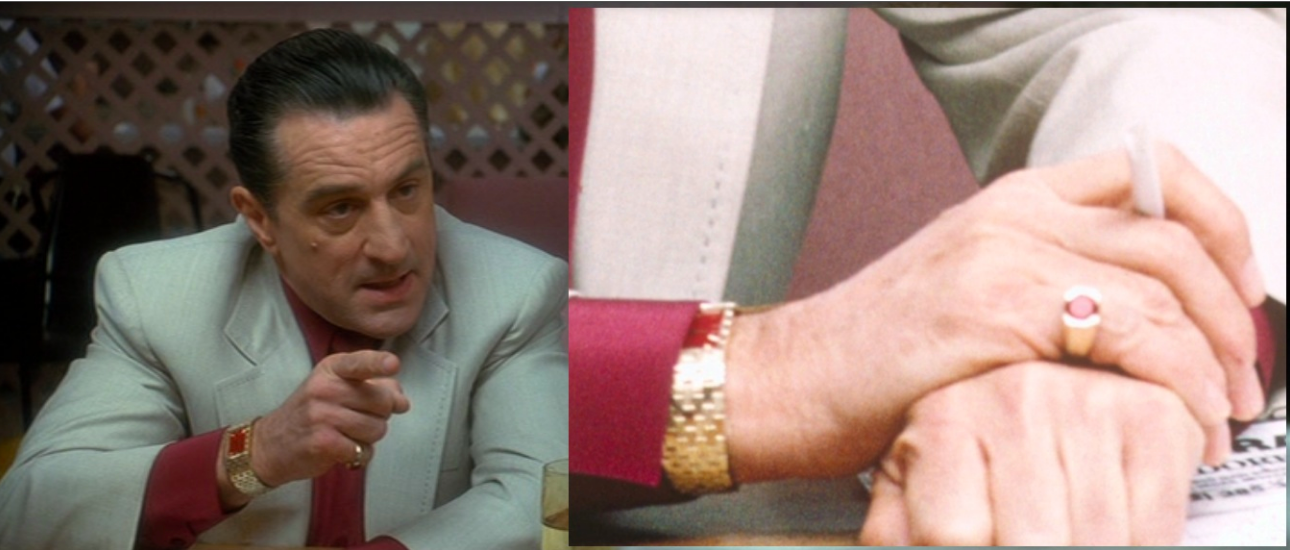 The types of attires that Robert De Niro wore as Sam 'Ace' Rothstein in Casino got people talking. The expensive timepieces and the weirdly sewn clothes – something many people attribute to the fashion of the 1970s which is against the tenets of modern fashion.
Fashion is a huge part of any casino experience nowadays, except for those who are playing online. Which is why more gambling lovers are now choosing an online option, where they can enjoy their favourite games, like roulette and play on the best crash sites without having to worry about their appearance.
Many people saw the entire wardrobe in Martin Scorsese's mob epic Casino as an appalling one, with Robert De Niro who played the character of the casino boss Sam 'Ace' Rothstein at the centre of it all. However, this simply points to the nuances in different fashion milieus. Because people are beginning to see such opulence and swagger filled dressing as a thing to be embraced. When you take a good look at Ben Cobb in Love Magazine and Luke Day, you will notice the glamour and how sexy those have become.
The entire costume by Sam "Ace" Rothstein was made of combos of matching shirts and ties, a colour combination which many people see as lurid. This is because there were mixtures of bright red, pink, peach, and turquoise to give him the sexy, powerful and dangerous look, instead of a daft one. The screen was always full of his tailor-made outfit, which silhouette reveals broad shoulders, broad frogmouth lapels and built-up shoulders too. These gave him out as an obsessive and highly imposing character. It got to a level where he dressed to a meeting with trousers that are so flair that he could put them on while wearing his shoes. But all these things did not remove the fact that he looked like a man after respect, power and money.
The costumes alone cost the moviemakers over $1 million, and all the outfits that De Niro changed into were either made by the type of tailors that create outfits for mob bosses or they were like pieces of clothing won during the vintage period. The movie had a lot of people talking about the Bulgari jewellery by Sharon Stone. Sam's Switches were downplayed so much that little was known about them, and this is not good because Scorsese has always talked about what they spent to put these details together. If you are very observant, you will notice that the faces of the watches won by Rothstein all through were of matching colours with his clothes.
Where his car exploded after he turned the ignition, you will notice a wristwatch made of an extravagant woven herringbone, and it comes in yellow, white and rose gold, and there are diamonds fixed on either side of the face. Internet addicts say the watch is a product of Bueche Girod, which is a brand that appeals to most of the performers in Vegas, with Frank Sinatra adorning this onstage while playing at the Sands Casino.
However, the watch that is more significant in the show is the Piaget Polo, which staged its comeback through the show after being forgotten for long. This watch that was made by Yves G Piaget in 1979 took over the life of all excessive dressers of the 1980s from there. This was seen as a piece of  jewellery as well as a timepiece because it was designed as a watch bracelet. While Sam 'Ace' Rothstein wore it, Brooke Shield and Ady Warhol also wore it. When you get to the scene where he was advising Lester Diamond, you will see a bold Piaget Polo on his hand. This has a red face in accordance with the burgundy shirt and tie combination, plus a pink ring that he wore. That is one of the areas where the details shone, as it is in several scenes all over the movie.
Owing to the kind of lavish costume that characterized the movie, which was specially noticed in De Niro's dressing, we can simply say that it would be a walk on a thin rope to try to say whether it's appealing or appalling.
Categories
Tags