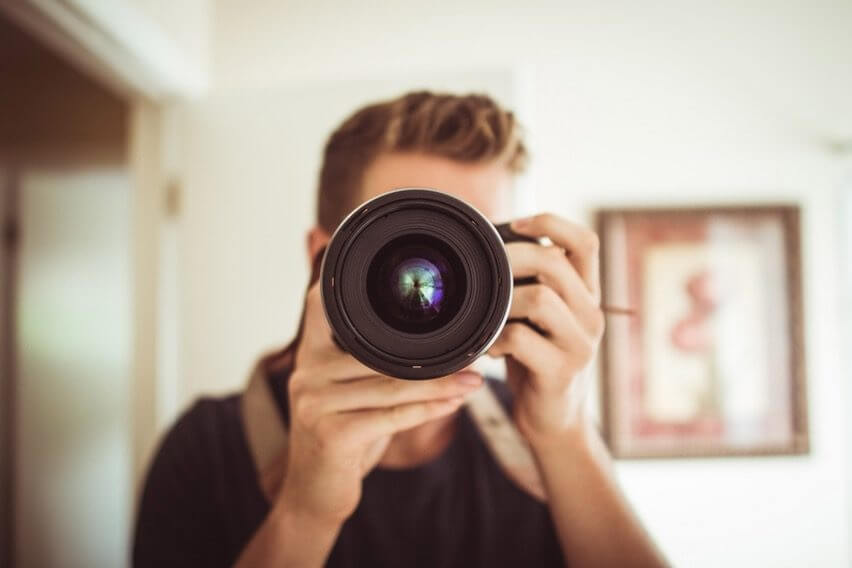 Earning a living working as a photographer is a dream come true for some people, and it all starts with a killer portfolio. If you want to find paid work as a photographer then you need to be able to show what you are capable of. Your portfolio is essential for doing this.
However, there are a number of common mistakes that people make when putting their portfolios together, and these can seriously undermine an otherwise strong showing. The more thought and care you put into your portfolio, the more effective it will be. Here are four key tips for ensuring that you have a photography portfolio that you can rely on to secure work.
Keep It Updated
To many people, this one is a no-brainer, but lots of people will put together a portfolio and then only adjust it periodically. While this can work, it is far less efficient than automatically adding new pieces to your portfolio as you go. But efficiency isn't the only reason that you should be regularly adding new work to your portfolio.
As we will come onto shortly, the purpose of a portfolio isn't to show off. Well, it is to some extent, but that is only one purpose of your portfolio. Your portfolio isn't just about showing off your best work; it should document your evolution as a photographer. Your portfolio should show things that you have tried, accompanied by written explanations to explain what you are trying and what your results are.
If your portfolio shows that you have a critical awareness of your own work and are capable of articulating what does and doesn't work when you are trying new techniques, then even your failed experiments will be of value. Once you learn to find value in your mistakes and embrace them, you can experiment without having to worry about where the results will fit in your portfolio, if they fit at all.
Do Digital And Analog
Why You Need A Physical Portfolio
While there is still value in maintaining a physical portfolio, a digital portfolio is becoming a necessity for any photographer working today. Even if you work exclusively with digital photography, it is still worth keeping a physical portfolio alongside your digital one. For one thing, even if you are using a digital camera and photo-editing software, there is skill involved in producing physical prints that accurately reflect the images that you have captured. 
An analog portfolio can show how your photography looks 'in the flesh', as it were. For photography work where the client is ultimately going to be printing out photos or is expecting you to provide prints, you will want to be able to assure them that you are able to produce accurate results. In order to achieve this, you need to set up your digital files according to the specific type of paper and printer that will be used in printing.
Why You Need A Digital Portfolio
Obviously, a physical portfolio is a nice way of showcasing your work, but in today's world, you will also be expected to have a digital portfolio. If you are a freelance photographer then it is considerably easier, and cheaper, not to mention quicker, to share a digital portfolio. You can share your digital portfolio as much and as often as you like. There is also a lot of work available for freelance photographers today that doesn't involve any production of physical images. If your clients are only looking for digital work, then why overcomplicate things?
There will also be clients who will want to see a physical portfolio eventually but will take a digital one as an initial application. Regardless of what type of photography work you want to do, you can't afford to not have a digital portfolio to share.
Putting together a professional digital portfolio is easy, thanks to the availability of software like Format. You can use Format to put together a digital photography portfolio that will impress any prospective client with relative ease. You can try Format for two weeks free of charge, which is more than enough time to get a feel for it. Once you have created your online portfolio with Format, you can then share it with a custom domain, which is free for a year under the Pro and Unlimited plans.
Whether you opt to use Format or another service, having a custom domain name is a big advantage. You can choose an easy-to-remember domain name that is unique to you. This doesn't just make it easy to share with other people digitally, but you can also choose a domain name that you can say to someone without having to then spell it out for them.
Don't Try To Make It A Greatest Hits
A good portfolio doesn't just show off the best work that you have done; it should also show how do you have progressed as a photographer. This means that your portfolio should contain some work that, while not very impressive on its own, shows that you are trying new things, and learning from what does and does not work.
Don't be afraid to include some of what you consider to be your lesser work in your portfolio; there is a lot of value in being able to demonstrate versatility.
If you want to be able to use the same portfolio to be able to apply for a range of different jobs, you will want to show as wide a range of skills as possible through it. You don't have to be a master in every department. Sometimes you just need to show that you have an awareness of the different techniques that exist.
Use Themes To Create Consistency
If you are going to be applying for very specific jobs then sometimes it makes more sense to theme your portfolio so that it is focused on showing off one particular skillset. One of the big advantages of a digital portfolio is that it is easy to switch photos in and out. In fact, if you are earning enough money to justify it then you might want to consider investing in multiple online portfolios.
For example, you could use Format to produce an online portfolio with a custom URL that showcases your wedding photography work. However, if you are also making good money working as a food photographer on the side, it makes more sense to use some of that money to produce a second portfolio with a different URL to promote that work. You can supplement both of these portfolios with a website that details all of the various professional services that you offer.
If your portfolio is intended to showcase your creative prowess rather than your technical capabilities, identifying a theme to use can be a bit more difficult. Try to find something that plays to your strengths. If you are best at macro photography and close-ups, make your portfolio mostly about these types of shots. 
You can still experiment with other techniques and incorporate different styles into your work. Remember that your portfolio should show that you are capable of experimenting and stepping out of your comfort zone.
It is hard to overstate how important a portfolio is for a professional photographer. Your portfolio will determine how easy it is for you to find work, as well as the range of opportunities that are open to you. Stick to the advice above and you should have no trouble putting together a killer portfolio.
Categories
Tags