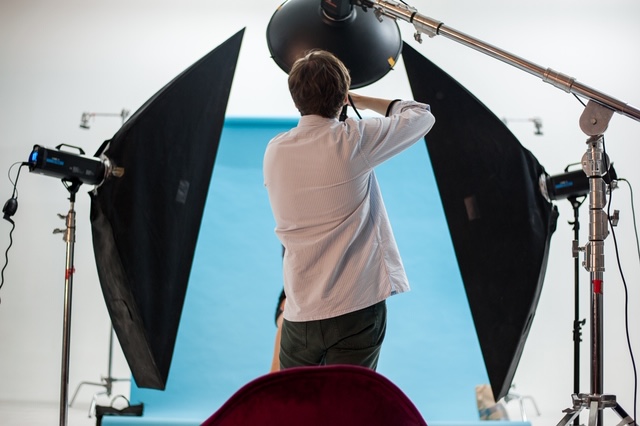 Setting up a photo shoot set for your personal or business matters is easy. By having your own photo shoot set, you can save money from renting out a photo studio. So, instead of paying, use your money to purchase materials to make your own photo shoot set. You can also decide to upcycle spare materials if you already have them lying around.
But, before setting up a photo shoot set, here's a trivia. Nowadays, photo shoot vs. photoshoot is already interchangeable words you can use, whether for communicating with your clients or posting online. Either way, photo shoot or photoshoot means one thing: a session with a photographer.
Now, you won't need to choose what terms are correct since both are right. With such, you can start setting your photo shoot set when you do the following:
Choose The Right Space
When you're using one of the rooms in your house, you must consider where you can work comfortably. For instance, if you can't concentrate due to noises, then a more secluded and sound-proof room would be best. Otherwise, you can go to any room that has enough space for your equipment, props, and your subjects. 
Same when you're renting out a space for your photo shoot set, you should consider the location and size of the area.  Moreover, you'd want to consider the following factors, too: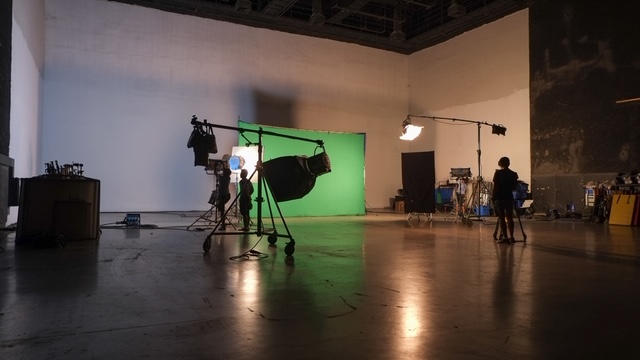 Purpose of The Room or Space –

You need to consider the frequency of use before deciding on what room to set up your set. The more traffic the room gets, the higher the risk of getting your equipment and props to be in danger. 
That's why the place should be rarely used to keep yourself from dismantling your photoshoot equipment every now and then.
Size –

Depending on the number of equipment and props you'll use, your studio should accommodate all of them. Especially when you'll use it for your business, you should find a wide space.

Accessibility

– You should also use a room or space that would be convenient for both you and your clients. Say, a room with ease of entrance and exit would be much favorable than a studio in your attic – unless your subjects won't be moving subjects. 
Consider Lighting
Aside from your equipment, it would be best if you use the right lighting as it's one of the most vital elements to create a perfect photo. That's why if your studio has big windows, take advantage of it by using natural light. By using the sunlight, you can save on purchasing many lighting equipment.  
But, if the room doesn't cater to a lot or no natural light at all, then you should invest in your studio lighting equipment. 
To choose the right lighting kit for your photoshoot, you can either buy two or more of the following:
Continuous Lighting

– When you want to visualize how your subject will appear in a photograph, then continuous lighting can help you. 
When you turn it on, it'll give light to your subject. As a result, you'll know the exact photograph it'll produce.
Speedlight Lighting

– With this type of lighting, you can control the spread of the light to use for any kind of photography. 
Especially when you don't have enough light in your studio, Speedlight lighting equipment can give out enough light to your subject.
Moonlight Strobe Lighting

– When you're taking your

photos in exhibitions

, then strobe lights can significantly help you. 
You can also adjust the light coming from this lighting kit to enhance your photo's quality. 
Use The Right Backdrop
After knowing the types of lighting equipment that can make your photo look professionally taken, you should also choose your backdrop wisely. A backdrop is what you use to provide a setting or background for your photo shoot. The most common backdrop that professionals use is a white cloth or paper that hangs on the wall. 
But, if you want to use other colors or images for your backdrop, then attaching other colors of cloth is up to you. Some even use colorful artwork or pictures as their backdrop especially if they're taking hip hop photos and other sets requiring a not so plain background. That way, they won't have to photoshop the image's background. 
So, when attaching your backdrop, it's best to make them removable. That way, you can keep changing your backdrop depending on the subject of your photo shoot. 
Conclusion
Now that you know the essential things you need in your photo shoot studio, you can now setup your own. Whether you'll use your photo shoot studio for leisure or business, making it appear professional can help inspire you. 
When you take photos to make money, you should produce quality ones. It's because photographs can appeal to your clients and customers. So, if you want to take professional photos, then setting a professional photo shoot studio should be your first step.
Categories
Tags