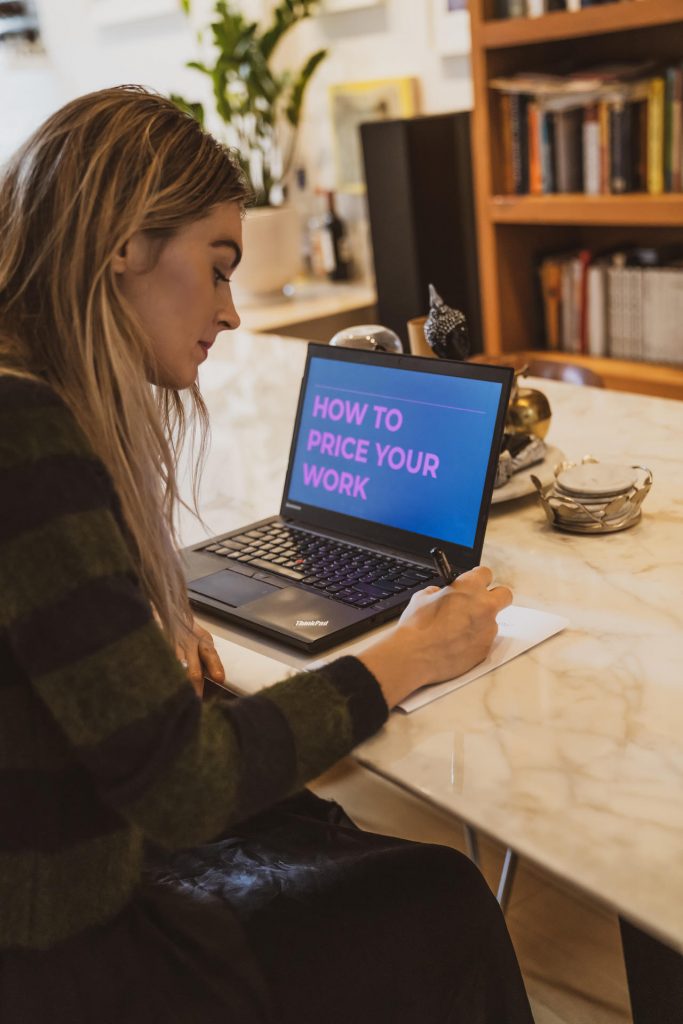 If one of your new year's resolutions was to become a successful artist we have just thing you need. MagnusClass.
Over the last few weeks, we have tried  MagnusClass so that we could write this review. We completely immersed ourselves. The reason: So that you can decide the answer to the simple question, "Is MagnusClass worth it?"
If you don't want to read through the entire review, here is our summary: MagnusClass is a brilliant online class that really helps artists to become more successful. It contains all the relevant subjects and content an artist needs to manage their career.
PLUS we have managed to get you a 10% discount on the full price just use FAD10 as the Coupon Code Here Valid until Saturday 12th January 2020.
What is MagnusClass?
MagnusClass is an online education program for you that will teach you the essential business skills you need to make it in the art world. Why do some artists flourish, while others struggle? Management Professor, art market entrepreneur and best-selling book author Magnus Resch reveals in over 50 video sessions the key to success as an artist. He shows you how to have a career in the field you love and answer questions such as: how can I make a successful living from my artwork? How do I find gallery representation? How do I find collectors, and how should I approach them? How should I price my artwork? And what's the best Instagram strategy?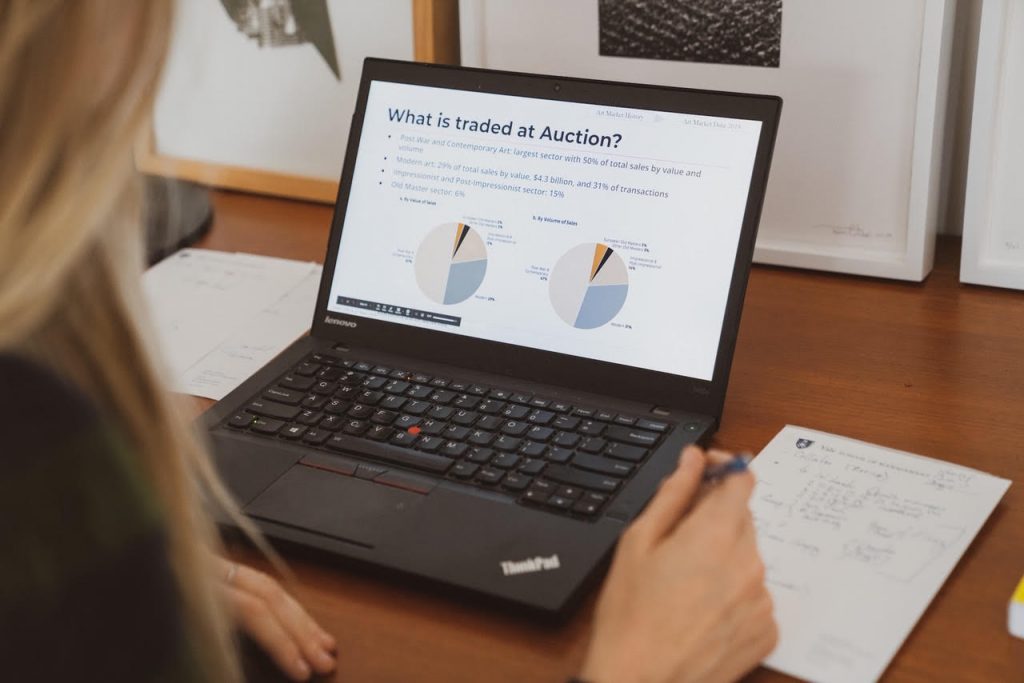 Who is MagnusClass for?
After watching the entire course, we came to the conclusion that MagnusClass is ideal for any artist of any stage. For example, if you are an art student you will find MagnusClass helpful because you learn the market side of the art world. If you are a more experienced artist with existing shows MagnusClass helps to find/review gallery representation. If you are an artist without gallery representation or are considering switching from a different career into a life as an artist MagnusClass is the perfect intro to make the transition easier.
Are any requirements necessary to take this class?
No requirements are necessary to take this course. The MagnusClass can be taken by anyone who is an artist or is considering switching to a career in the arts. Magnus language is clear, he doesn't use jargon, his messages are precise.
What do I learn?
A deep understanding of the art market, its key actors and the hidden power play
Very clear recommendations on how to manage your career and make money
An understanding of what defines success
A very clear game plan on how to create a brand, sell your work and market it
Samples of the most relevant contracts and documents any artist needs to run their business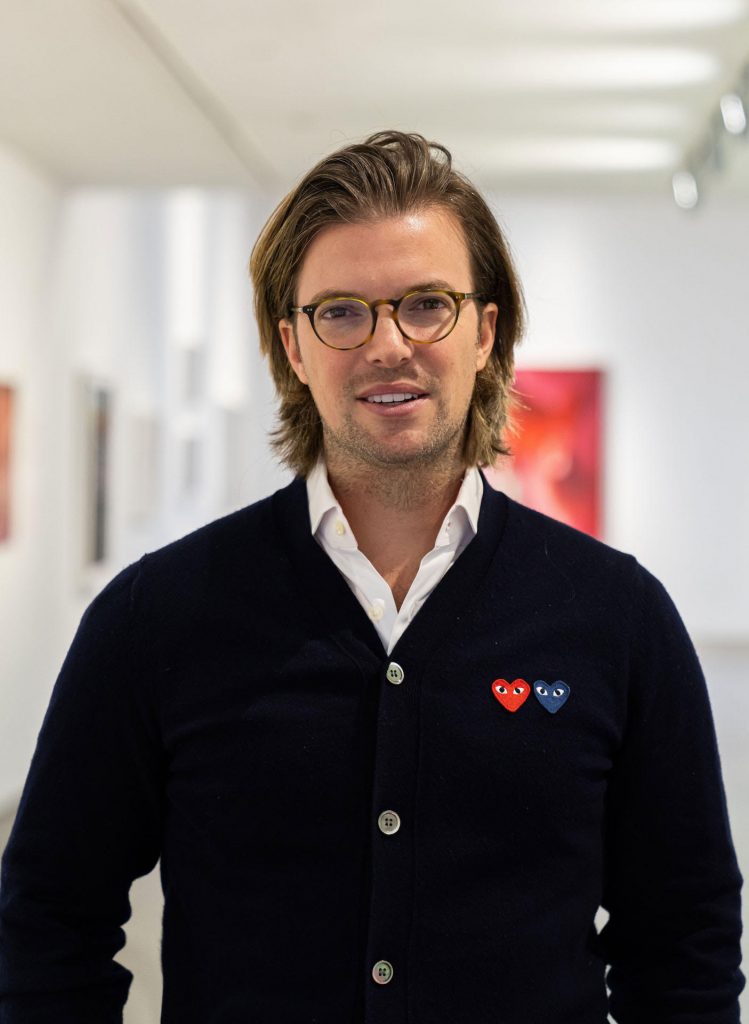 Who is Magnus?
Professor Magnus Resch is one of the world's leading experts in art management. He is a professor in art management, he has published multiple books and studies about the art market. He is also an entrepreneur. Together with Leo DiCaprio, he started an app that works like Shazam for Art. And he co-founded Larryslist.com, an art collector database.
What we particularly like about Magnus is his very clear language, no-bullshit attitude. Also, Magnus is deeply involved in the art world on a global level. He did his PhD in Hong Kong, lived in Berlin, studied in London and now resides in New York – he has an extensive knowledge and network within the art world.
What do you get for your money?
Magnusclass has three main components:
Lectures
Lectures are classes that Magnus teaches. Each lecture is roughly 7mins long. There are 33 lectures in total. He covers topics such as:
How to write an artist statement
How to find a gallery
How to market your work
Plus many more. A full list of topics can be found here: magnusclass.com/course-content
Documentation
Documentation includes video explanations on the most relevant contracts/documents you need to make a living as an artist. There are 10 documents in total, each can be downloaded, for example
Consignment Agreement
Gallery Artist Representation Agreement
Commission Agreement
Plus many more. A full list of documents can be found here
www.magnusclass.com/
Expert Interviews
Expert Interviews, interviews that Magnus has conducted with leading art market experts. There are over 10 exert interviews, each lasting roughly 20mins. The list of experts is impressive. MagnusClass interviews include the who's who of the international art scene. Experts included:
Artist Marylin Minter
Gallerist Johann Koenig
Artist Gregor Hildebrandt
Collectors Susan & Michael Hort
Plus many more. A full list can be found here
www.magnusclass.com
Should I sign up for Basic, Premium or Gold?
MagnusClass offers three different tiers. Basic ($299) includes only lectures. Premium ($498) includes lectures, documents and expert interviews. Gold ($1499) includes everything in Premium plus 3h one-on-one sessions with Magnus.
We got to test the Premium package which gave us access to the documents and expert interviews. We would recommend the premium package if you can afford it. The lectures alone are very helpful, but with the Premium content (documents plus interviews) the overall experience is much enhanced. Magnus often refers to the expert interviews in the lectures, so sometimes – while watching the lectures – you can switch to the expert interviews to find out more about the topic. Similarly, we found it useful to have access to the documents.
We have managed to get you a 10% discount on the full price just use FAD10 as the Coupon Code  Here Valid until Saturday 12th January 2020.
How does a class work?
Each class is very well structured and prepared. You can see that Magnus has extensive teaching experience. Each class is roughly 7 mins long, expert interviews are 20mins.
Here is an example of a lecture.
Here is an example of an expert interview.
Does MagnusClass have a mobile app?
Yes, there is a mobile app. You need to download an app called "Kajabi" on the Google or Apple App store. Then log in with your credentials from MagnusClass (email and password) and you can watch all classes on the go. I tried out the app and it works perfectly well.
The pros of MagnusClass
We have talked a lot about how good MagnusClass is. Here is a  summary of  the pros of MagnusClass:
Invaluable advice and teaching that you wouldn't get anywhere else
The classes are affordable and taught in an excellent teaching style
The user interface is easy to work and you can watch the courses from virtually anywhere
This course caters to artists of any level and those who want to be artists
The cons of MagnusClass
Like with anything, there is some bad news as well. The cons of MagnusClass are that the course shows how difficult it is to make it as an artist. Magnus points out different ways to make it – but you still have to do the work and its very time consuming and you have to have a thick skin. After watching this class you won't automatically have gallery representation but you will learn ways on how to get there.
We have managed to get you a 10% discount on the full price just use FAD10 as the Coupon Code Here Valid until Saturday 12th January 2020.
Summary:
MagnusClass is worth it for the money. For $500 you get over 50 classes, which are well structured, comprehensive and of the highest quality. MagnusClass helps you to get a better understanding of the market and teaches you what you need to do in order to make a living as an artist. Clearly, just watching it doesn't get you into a gallery or a top museum but it explains the steps you need to take in order to get there. Good Luck
We have managed to get you a 10% discount on the full price just use FAD10 as the Coupon Code Here Valid until Saturday 12th January 2020.
Categories
Tags