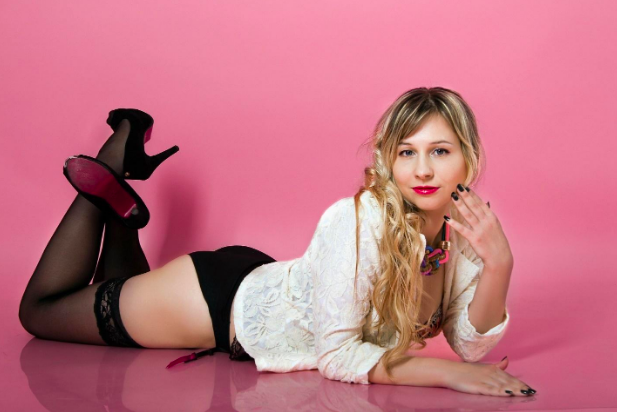 A hit among all the generations, stockings are thigh-highs held up by a garter belt that makes any outfit instantly more attractive. Stockings have a different structure than similar products such as pantyhose or tights, which are basically one-piece rather two-piece garments. While it may seem that stockings that are a little trickier to wear than pantyhose or tights, with a bit of extra care, you will be ready to wear your stockings in a truly amazing way. Here are a few tips to help you wear your sexy stockings like a pro.
Start with your feet
Smoothen your feet with a pumice stone, file your toenails, and put on some lotion. Jagged nails and rough skin might be pulling at your stockings and causing a run. And that's not what you want to happen while wearing high-quality products like Obsessive stockings. 
Choose your underwear
Before slipping on your stockings and garter belt, it's necessary to decide whether you want to wear your panties on top of your garter belt or underneath it. Traditionally, panties are worn underneath the garter belt. This creates a neater look. However, it might become problematic when you'd like to use the restroom. If you decide to wear your panties on top, it will be much easier to slide them off.
Pick a fun color
Choose the right shade of your stockings. If you're going for nude, make sure that your stockings match your leg color as closely as possible. If you pick the wrong nude shade, you might end up looking pasty or orange. Also, steer clear of white stockings – they will make your legs look washed out. If you're feeling elegant, black stockings are the best. However, you should also consider colored stockings. They add a fresh look to your outfit and are very easy to wear.
Get the right shoes
Choosing the right shoes for your stockings is another important matter. If you'd like to wear open-toed shoes, you should also choose appropriate stockings. However, if you're going for the sexy peep-toe pump look with stockings, make sure that your seams aren't showing through the peep-toe area. That way, it will look like a complete outfit. If you'd like to achieve an exceptionally sexy look, go for fishnet stockings.
Final touch
Before you set out in your stockings, make sure that they don't show underneath your outfit. Bend forward in front of a mirror to check whether your garter belt is showing. Then sit in a chair and see whether the tops of your stockings aren't peeking out. Unless that's what you're aiming for, of course!
We hope these tips help you wear your sexy stockings in the most fashionable and enjoyable way!
Categories
Tags