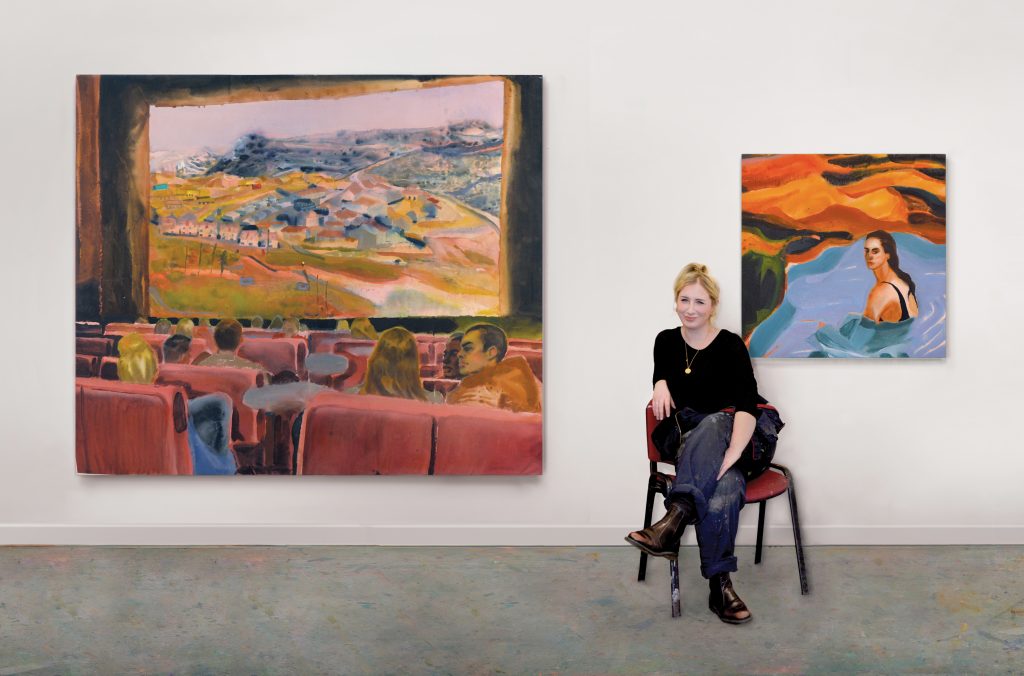 Rebecca Harper has been creating ripples in the art world recently: September saw the opening of her first solo London show at Huxley Parlour gallery, and now a selection of works created between 2017-19 are on display at the Sands Hotel in Margate. The series of paintings are characterized by their large scale and their duality of dream-like motifs that blend seamlessly with realism of everyday scenes.
Harper's successes highlight the importance of a strong emerging female painter who draws from classical techniques while echoing the modern. I recently had the pleasure of meeting the London born painter, and later asked her about her practice and how her work conveys a sense of displacement in contemporary UK life.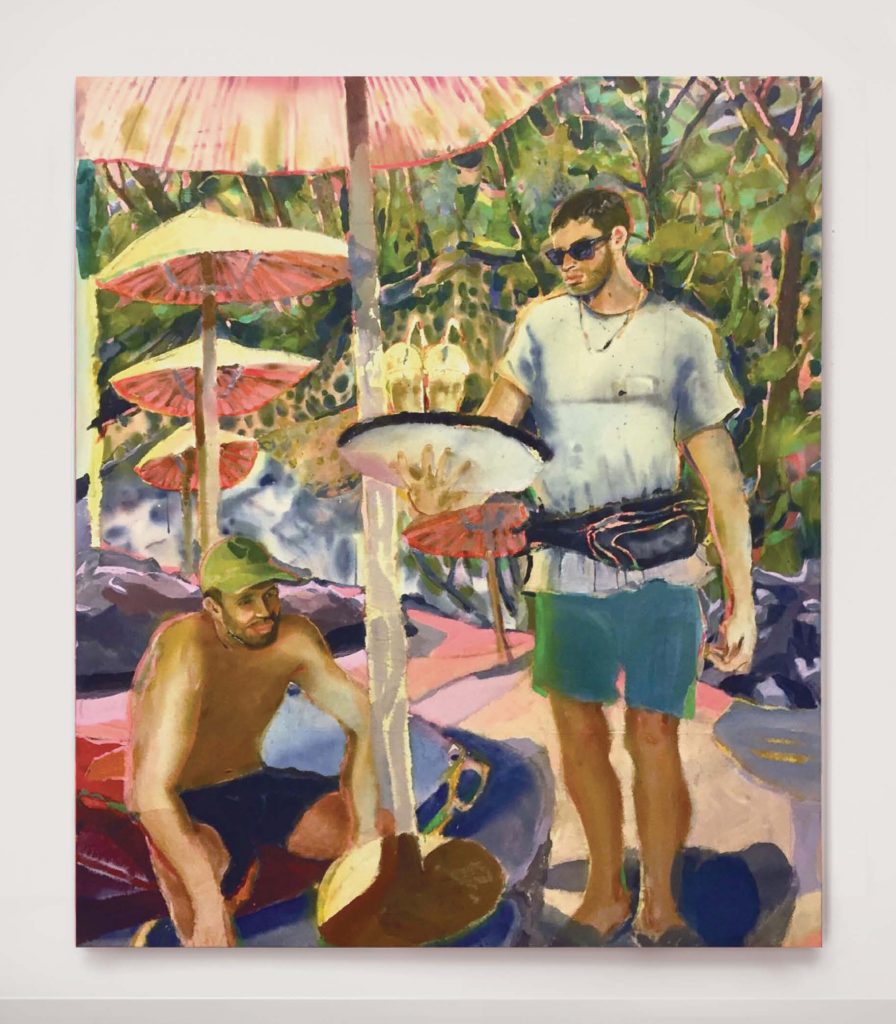 Can you talk a little more about what you refer to in your work as middling space?
My recent works seems to depict figures situated in worlds that all 'sit somewhere in the middle', in the public realm, often depicted is 'somewhere temporary' that can deal with issues of transience and alienation. These works indicate both a personal displacement and narrative, where a storm brews in a crisis overlooking where I grew up in West London, siblings drape on family trees which suggest roots and belonging, the figures journey from place to place much like my previous ancestors in exile.
However my recent works do also very much try to echo feelings of today in the UK and a more general experience of the world at play with its seemingly precarious structures, culturally and politically. 
Your practice is rooted in drawing from observation. How much of these are drawn from memory vs life?
My work is very much a reflection of looking outwards and engaging with the world around me, and so my experience of it follows me into my studio and into my work. 
Imagery arrives as a result of a sort of reactionary, wondering unfolding commentary on the world I occupy and that that surrounds me. Normally through a culmination of thoughts, conversations, places, incidents, memories, feelings, hindsight etc, that begin to feel relevant together and that start to make sense together of a wider picture, do my images really begin to take any shape. In that sense my work can be rooted in observation, where I find I am often Reconstructing drawings from; life, events, dreams, memory's and mediated imagery (Instagram), whereby seamless, sometimes fictional fragmentations are rearranged and presented as plausible happenings as often very large scale 'drawn paintings'. 
I want the fictional to act as plausible. So that my fictional figures fill in for someone as would an actor in a play, where I render them until I believe in them. 
You know those moments when you meet somebody's eye and it is so familiar and whilst you may know nothing about that person- you entirely empathise and in that moment somehow know it all. I think it is that that I seek when rendering a figure. In the end, the aim is to create a believable image that holds a particular feeling that is at once personal and general, rather than to stay true to my original observations and experience.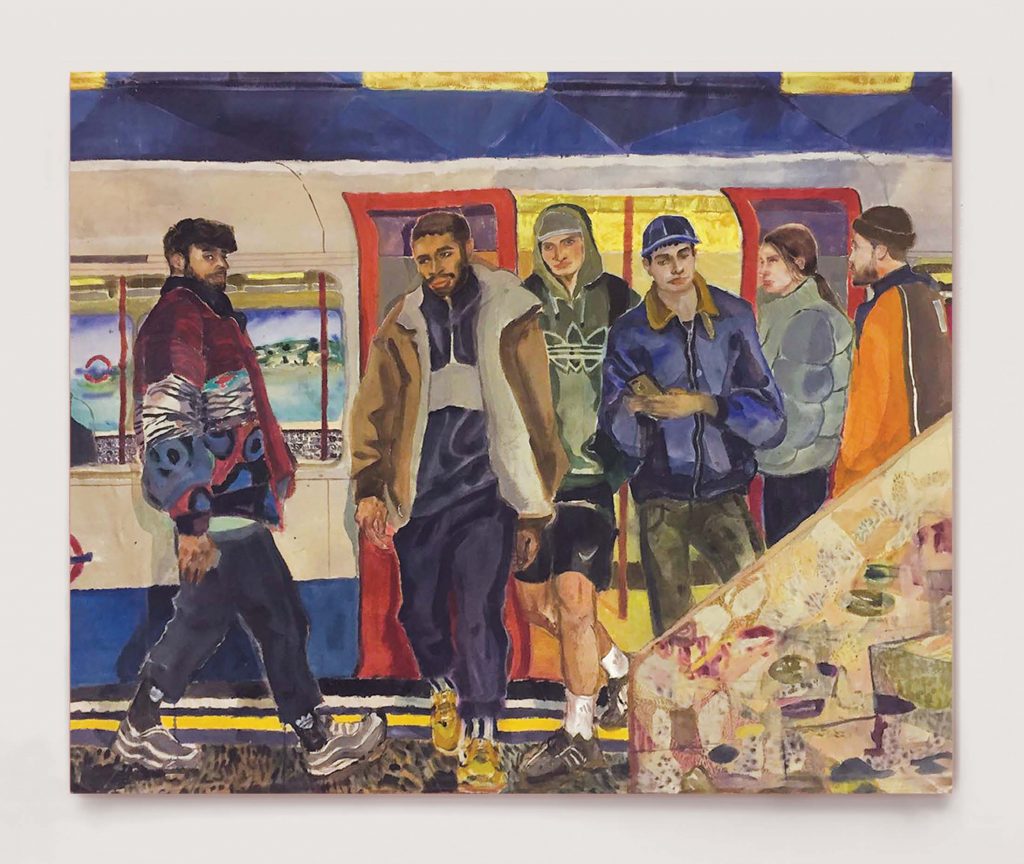 I went to see Phoebe Unwin's show at Towner this summer and was particularly struck by it. Having looked at some of your works I can see interesting similarities in the way shapes and colour are used to tease out certain tensions and nostalgias. Are there any artists you are directly inspired by at the moment?
That's interesting that you make that correlation, I have always admired Phoebe Unwin's work.
Although my paintings are more direct in their representation and aim to tell a story, it's a story that needn't be explicitly told. By presenting a people and place that could be read as being at once particular and general, whilst landing figures at the possibility of various locations within one image- where the image never quite settles, I feel highlights a diaspora problem. 
I see Unwin's work, like my own, on different scales but sitting somewhere very much between abstraction and figuration. I suppose both our practices are rooted in ideas of personal experience and perception, and although full of feeling in relation to the world surrounding, they never quite expose the entire truth to the viewer. Perhaps we also share an associative quality of intuitive making, built up materially with varying painterly translucencies, and colour resonating as evocative of its subject and psychological presence. 
I am always looking at other artists, I could name many, but books I have had out and open in my studio lately are Munch's print catalogue from the recent British museum show, a Gauguin and a Uccello.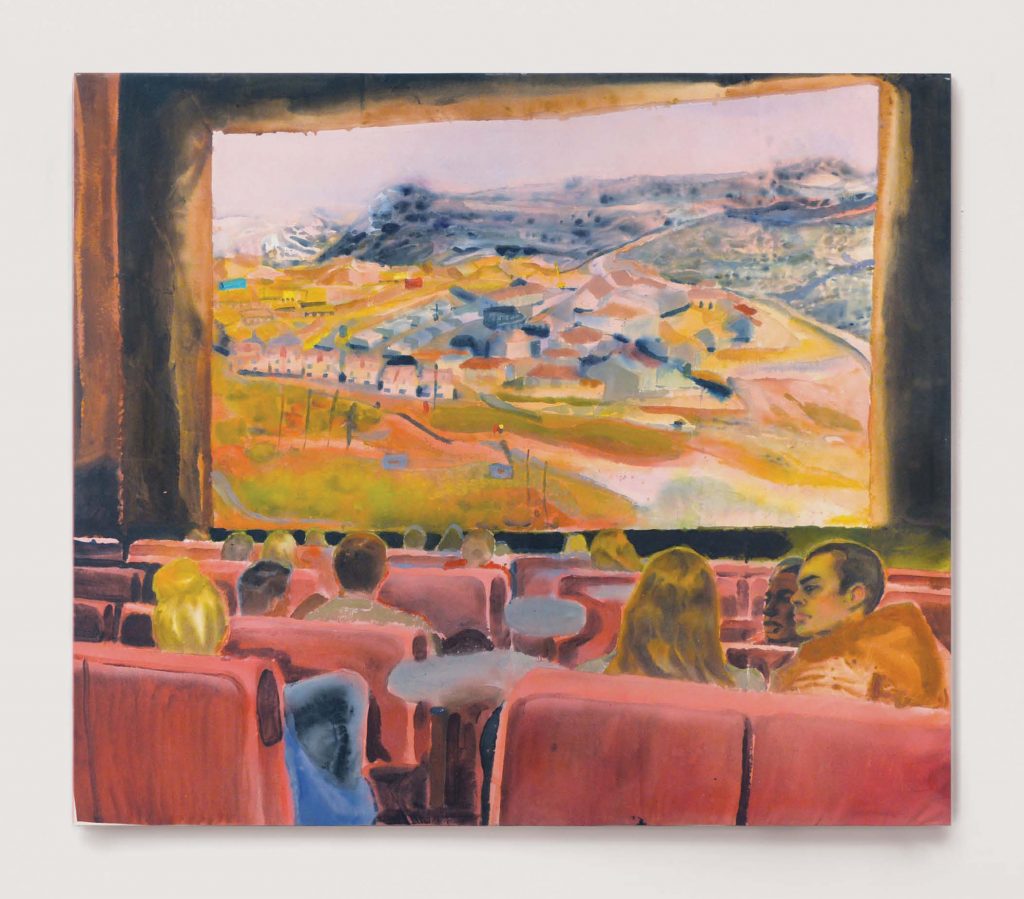 What's next for you? You've just had a solo show in London, is this a step towards a new body of work?
I currently have a number of works exhibited currently at the Sands Hotel in Margate, in association with Anima Mundi, during the Turner Prize and some small works in 'Small is beautiful' at Flowers Gallery, Cork Street alongside Anima Mundi's annual mixed exhibition . Amongst other exciting events and fairs yet to be finalised for the coming year, I will be working towards my second solo presentation with Anima Mundi opening in summer 2020 where I am working on producing a new body of work. 
What are some of your favourite galleries, or galleries you would like FAD readers to know about? Must see shows coming up?
We are so lucky in London to have so much on our doorstep all the time, I always try to pop into the National Gallery's when I pass by and have a moment. You may well know, but there is a fascinating Gauguin show on at the National Gallery right now which opens up a whole new perspective on how we may view his practice. At the National Portrait gallery there is a nice show of Elizabeth Peyton's works too. 
I Really enjoyed Lisa Brice's recent show at Stephen Friedman gallery lately, and Mark Bradford's epic works showing at Hauser & Wirth. I plan to see Kara Walker at Tate very soon!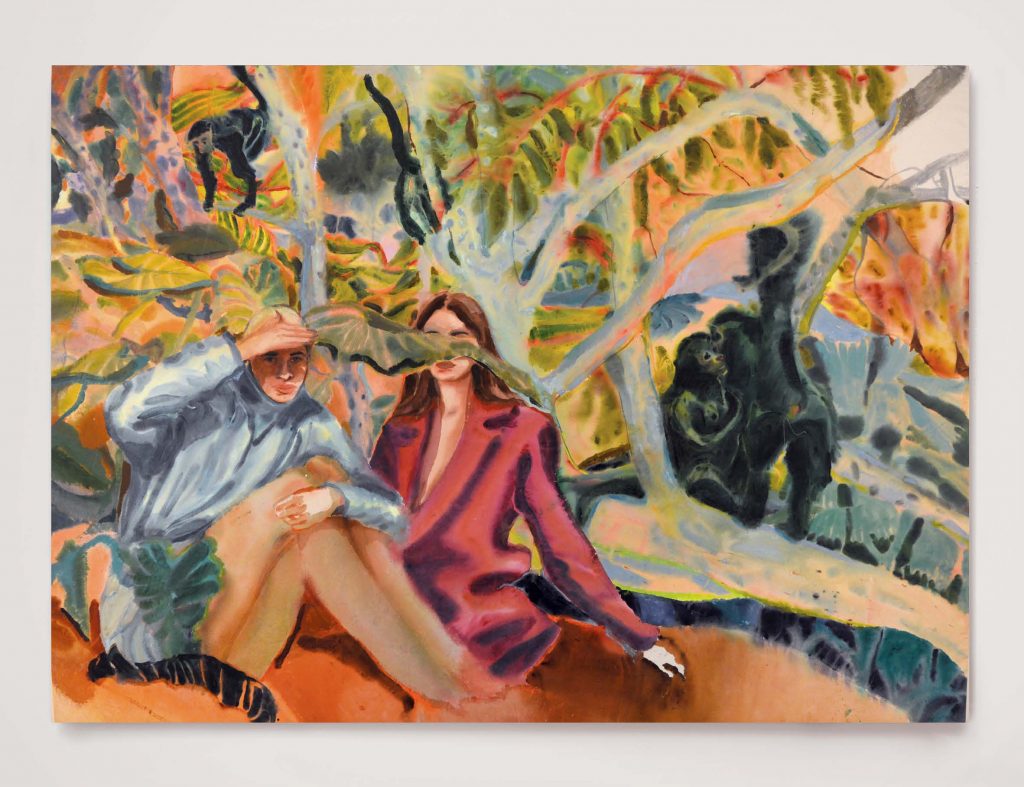 Harper studied at UWE Bristol from 2008-2011, The Royal Drawing School from 2012-2014 and Turps Art School from 2016-2018. Since 2014 she has taught, through the Royal Drawing School at various institutions including The Saatchi Gallery, The V&A Museum of Childhood, Cass Arts, Drawing School Central/Selfridges, The Southbank Centre, Camberwell College of Arts, The National Gallery; She was awarded The Michael Moritz residency Tuscany and The Modi Institute of Fine Art, India in 2014.
Harper is represented in both private and public collections including the Royal Collections, The Ruth Borchard Collection, the Ullens Collection and the Allbright Club. She has exhibited in numerous group shows including Christies London and New York and most recently been included in Bloomberg New Contemporaries 2018. She has also exhibited at 'Artist of the Day' at Flowers Gallery 2018, Supersimetrica Art Fair, The Pie Factory / Turner Contemporary – Turner show in Margate, 'Concrete Shadows' at Huxley Parlour, London and The Turps Gallery London. She was artist in residence at Santozeum Museum, Santorini in 2019 and is currently Artist in Residence for the Ryder Project at A.P.T in Deptford. She was also a recent recipient of the ACS (Artists Collecting Society) Studio Prize in 2018.
Rebecca Harper's current show of selected works is on view at the Sands Hotel in Margate, held in conjunction with the Turner Prize: 28/9/2019 – 12/01/2020
Categories
Tags