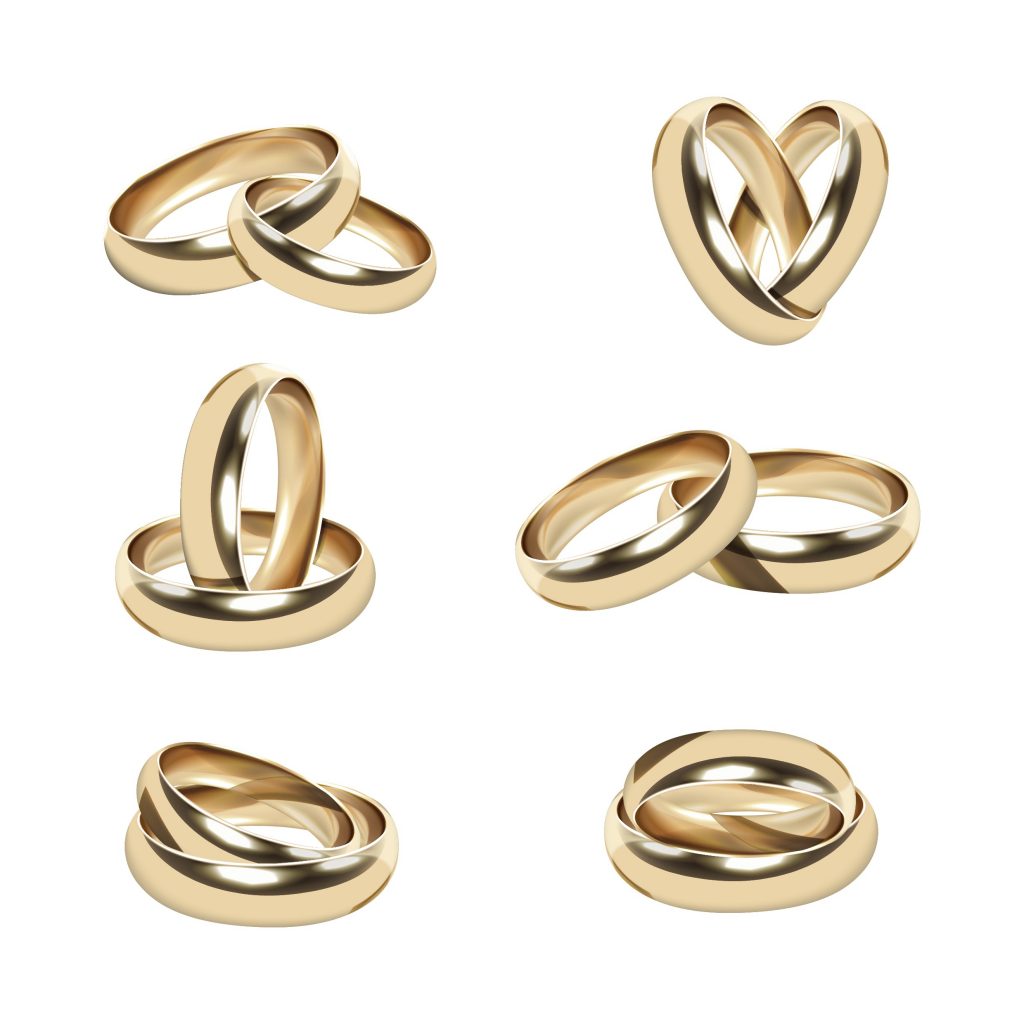 The custom of giving away the engagement ring dates back to the second century BC Women received two rings, one to wear inside the house and one in public. In the Middle Ages, the delivery of the engagement ring was imposed as a kind of "contract" to ensure that the wedding would take place. Due to its high cost, it was the way to commit to marriage. Today, the tradition of the ring has been modernized and varies between different countries. Even so, the custom of giving away an engagement ring is still valid.
The offer of engagement rings is very varied, as much or more as the tastes of the recipient. Before knowing the difference between them, it must be made clear that the "solitary" concept in jewelry refers to any jewel set with a single stone. The loner is usually associated with the engagement ring, a symbol of eternal love and faithfulness.
There are many couples who commit using the traditional solitaire diamond engagement ring because it is classic, elegant and timeless. In fact, it shows the diamond in a very elegant and beautiful way, in addition to combining with all kinds of styles. 
In addition, it is important to know that the larger the bright, the more claws are needed to hold it in place. The set with six claws is the most common and denotes a luxurious detail. Likewise, five types can be clearly distinguished:
The solitaire with brilliant set with six claws
As we said it is the most common. It is a ring with a diamond of a considerable size, which is why it needs six claws.
The solitaire set with four claws
In this case, the diamond is smaller than the previous one, which does not mean that the solitaire engagement ring is less attractive. In fact, there are those who prefer a simple ring, which can be used every day.
The princess cut
It is a type of jewel that is increasingly fashionable and is characterized by having a modern shape: square. A perfect alternative to the bright classic!
The halo ring
It is a design with which a small diamond looks bigger. The set consists of a central diamond surrounded by smaller round diamonds. The brilliance of all diamonds creates the illusion of a great diamond.
Its history dates back to the 20s and if it seems dated, there are many variants: with a central stone (colorless and colored) and a halo set; with exclusive shapes (marquise, pearl and oval diamonds); numerous halos around the stone; materials such as yellow gold or platinum for creation.
With additional diamonds
According to experts, by adding diamonds the brightness is increased. In this way, the central stone will look larger and, consequently, the engagement ring will have a luxurious appearance.
If you still do not know where to get the perfect solitaire Nelson Coleman engagement rings are the place.
Buy Art jewellery and watches from The MET here
Categories
Tags