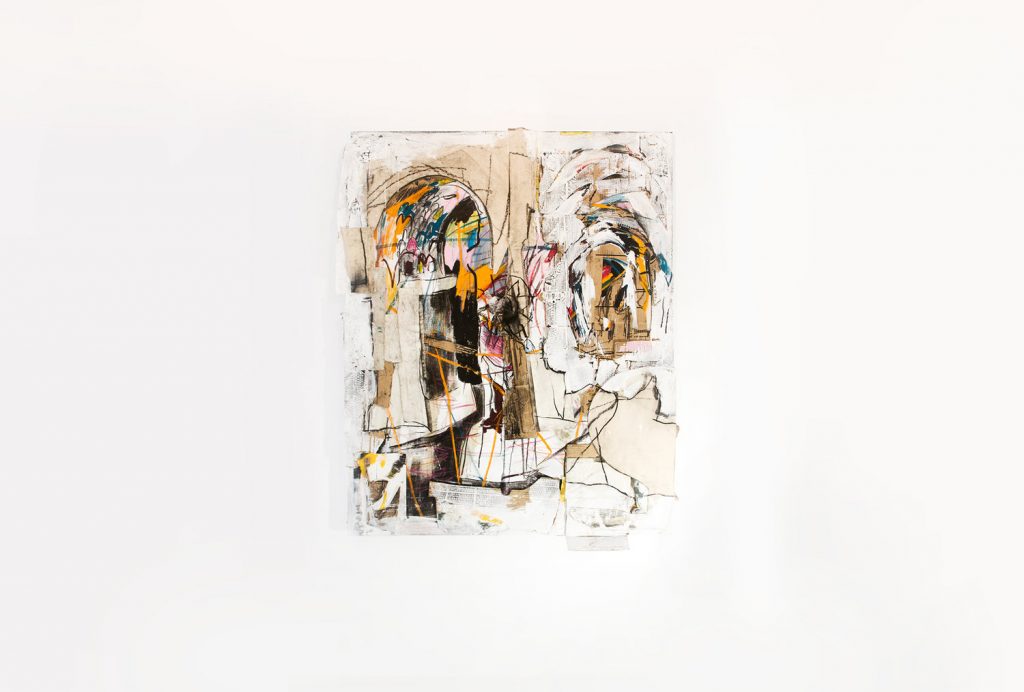 Charcoal City – is a joint exhibition, featuring works by Arthur Laidlaw and Ceslovas Lukenskas.
It addresses issues concerning the continued significance of spiritual identity and the latent power that physical icons, symbols and architecture hold over us in the present day.
The works by Arthur Laidlaw and Ceslovas Lukenskas address issues concerning the continued significance of religious imagery in contemporary society.
Much is written on the irrelevance of religion in modern times, yet an elemental condition of humanity—a certain 'religious impulse'—is persistently robust. The vast unknown looms just beyond our perception, forcing us to confront the void of nothingness. Our age is one of faith in science, yet there are still matters beyond the purview of empirical observation. Indeed, religion will remain for as long as there are unanswerable questions.
One can forget how extraordinary it is that half nearly half of humanity, or at least their recent ancestors, regards faith as stemming from messianic monotheist religions of the book and that these books are all over a thousand years old. Religion, seen in this light, becomes a binding agent.
That, for so many, the theological contours of the world derive from the same source gives lie to the notion, currently popular in our age of 'religious' war, that faith only serves to divide. Whether you believe in god or not, the acknowledgement that we are all the same before god or nature or death, is a powerful realisation and an agent of transcendence and universality.
Religion also serves to join humanity with its past. In this post-industrialist age, the span of a few generations can seem like a difference of centuries. The ceremonies, texts, artefacts and architecture of a religious tradition can be a final link between us and our long-distant ancestors.
-words by Cameron Saunders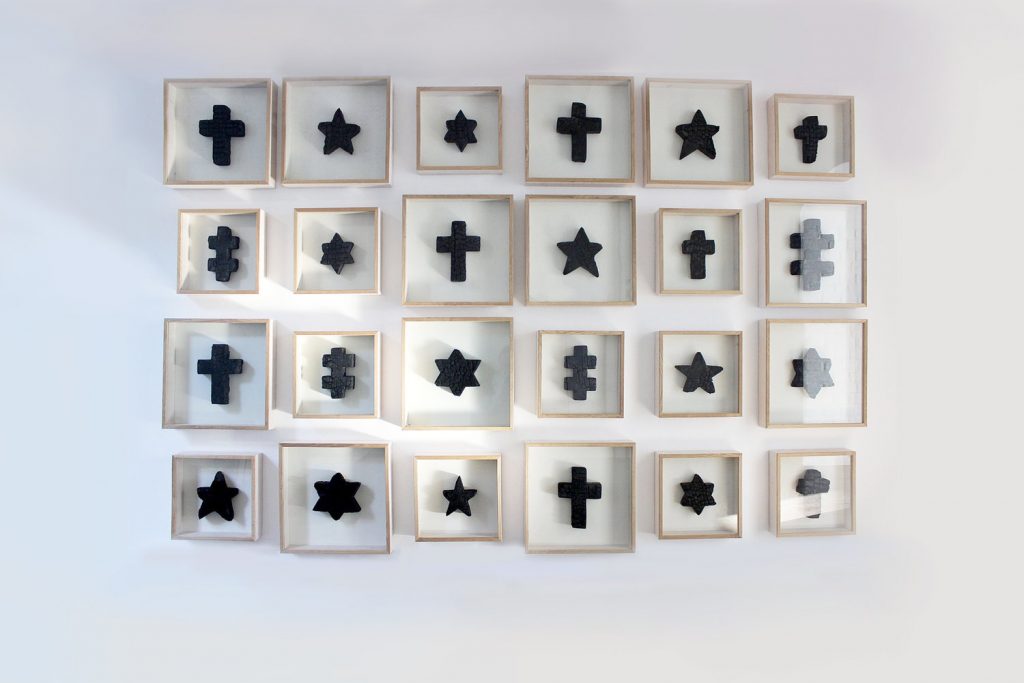 Charcoal City | Observing a shared World Artists: Arthur Laidlaw and ?eslovas Lukenskas
Curator: Hugo Barclay Private View: 14th November from 7pm 15th – 24th November 10am – 7pm
72 Pimlico Road, Belgravia, London, SW1W 8LP @artthou_official
About The Artist
Arthur Laidlaw (b. 1989) based in Berlin, Germany investigates the way in which cultural dialogue is etched into architecture and places across history, to the present status of Europe today. Laidlaw, a British artist, left London for Berlin in an attempt to unpick this narrative. Concerning this exhibition, new works my Laidlaw observe religious buildings, that provide some of the starkest examples of such expressions, past and present. The influence of a church on its surroundings is immediate, articulating the values and ideals of a neighbourhood or pocket of a city. Each building or street depicted in the exhibition has its own story, without the gallery context to focus us, each story can be difficult to read – and we are an impatient audience. These works were produced in an attempt to look closer at the world around us. Concerned about the hubris inherent in the eyes of the 'Western' viewer, such scenes should not be seen through orientalising lenses but, rather, belong to all of humanity.
Ceslovas Lukenskas (b. 1959) based in Kaunas, Lithuania, career began in the 1980s Lithuanian underground and he would be a leader the "Post Ars" movement, a lodestar of Lithuania's avant-garde through the 1990s. Featured in this show are what he terms 'Cremates,' the gamut of European religious symbols, first rendered in wood and then charred black by fire in the fields outside his workshop. In reworking the immemorial symbols, he addresses the trauma of recent European history, taking to task our highest ideals as they are contrasted with the dislocation and suffering of reality. He finds meaning in repentance and regards the act of creation itself to be sacred: the transformation of these symbols into a timeless and non-organic coal—a chemical compound similar in its structure to diamond—is a process in this act of redemption.
Categories
Tags