There is hardly a westerner who is still unaware of the impending ecological catastrophe. We are being daily told about climate change. The media urge drivers to embrace electric cars and reduce their carbon footprint. Deforestation is a big issue, too. At least we no longer need to sacrifice trees for the sake of chair production.
Today, the best bean bag chairs look like a genuinely sustainable choice. This piece of furniture is extremely versatile, providing much more than comfortable seating. Here are five key benefits that make bean bags superior to old-school wooden or metal chairs.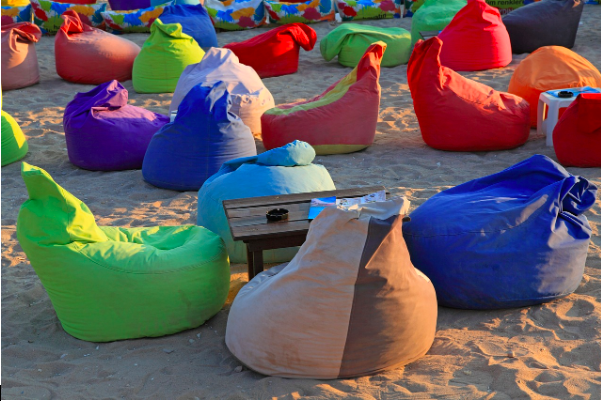 For the Ecology-Conscious 
Zero wood goes into bean bag production, so your purchase will not exacerbate the deforestation issue. If it is not memory foam, your purchase may be stuffed with EPS Polystyrene filler beads, which are friendly to the environment.
These products come in a range of sizes, and they are easily movable. When not in use, they may be stored in your closet, attic, or elsewhere. Whenever in need of additional seating, you will always have it ready.
Yes, bean bags not only float but also dry relatively quickly. You will also probably find them more comfortable than any mesh supports. If the cover is water-resistant, you can throw the chair into the water and relax. 
All you need is a suitable piece of wood or plywood. Place it on top of the bean bag – and voilà! Three bags and a single board equal two seats around an improvised coffee table. 
Do you love arranging group movie time? Impress your guests with this ingenious trick. They can move their seats around as they like to find the best viewing angle.
Look at the top picks reviewed on jonsguide.org. If you have kids, there's no need to worry about furniture-related mischief! On the other hand, nobody can get injured playing with these objects. It is impossible to hit your head against a bag of memory foam. 
The fabrics used for bean bags are thick and easy to wash. These removable covers are often made of cotton and can be put into a washing machine. And if you feel like changing the style, you can always buy a new cover. 
In any case, washing a cover is so much easier than cleaning spoilt upholstery. Families with children or pets are falling in love with bean bags for obvious reasons.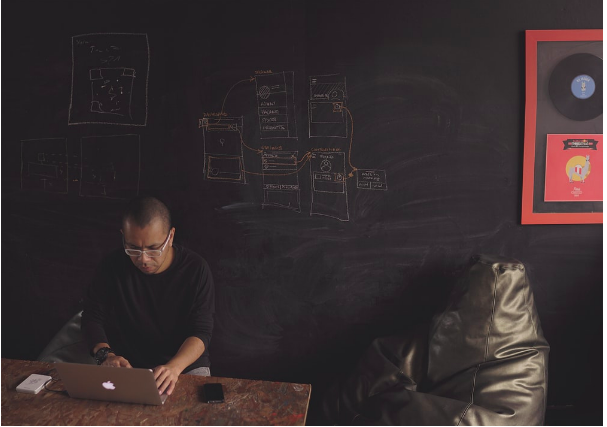 Are you afflicted with neck pain, or joint and muscle aches? Ordinary chairs are of standard rigid shapes, allowing zero flexibility. A bean bag, on the other hand, will adapt to your body position, providing maximum comfort in the right places.
Just think of the memory foam mattresses and pillow which are all the rage today. They adapt to the contours of your body ensuring sound sleep. A bean bag is filled with the same material, only shredded. Hence, it is the support that your body craves. 
Categories
Tags