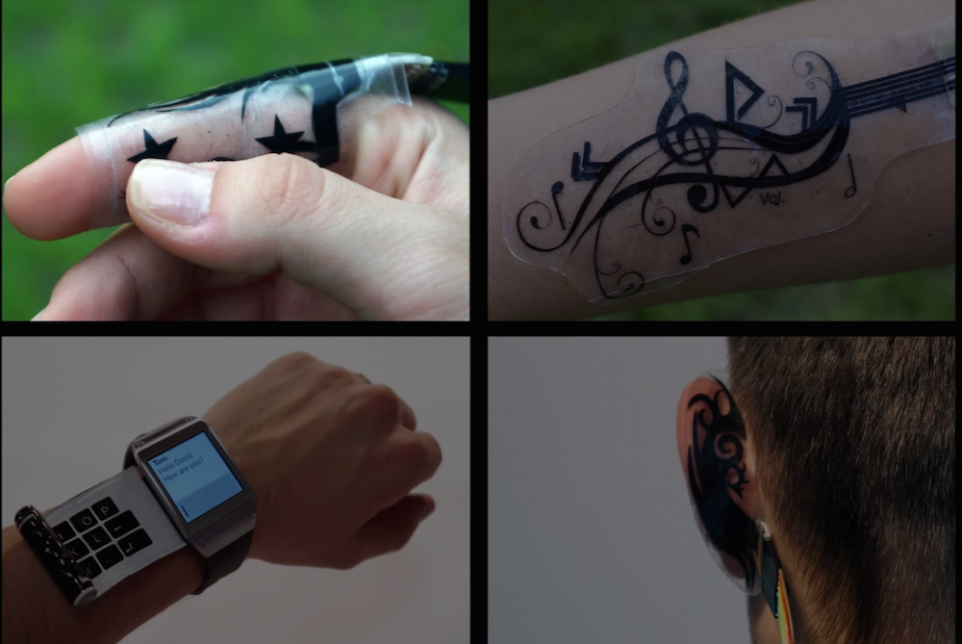 Tattoos date back thousands of years, originally used to signify a whole host of different things, such as social status or cultural group. Some civilisations even believed tattoos would offer protection to those who were inked. Nowadays, we see tattoos as a work of art, or a statement piece, with people investing lots of money on their ink. In fact, the tattoo industry brought in a huge $2bn in revenue in the US in 2019. Every year, there seems to be a new craze for something, and tattoos are no different. But which designs are people choosing? We take a look at some recent tattoo trends that will be popular in 2020.
Tattoo Designs
If you're looking for a tattoo beyond the realm of tribal symbols and famous quotes, you might take inspiration from some of the most recent tattoo design trends.
Minimalist tattoos
Minimalistic tattoos have become increasingly popular, and it looks like these understated designs are here to stay in 2020. We're talking simple shapes, tiny logos, single words and initials- mostly in black. Perhaps it's celebrities, such as Miley Cyrus' wave tattoo and Bella Hadid's wings, that play a part in the popularity of minimalistic tattoo designs, but the classic simplicity of these tats makes them a viable option for almost anyone stepping into the world of tattoos. 
Detailed Florals
Florals have been a classic tattoo of choice for years, and this trend is only to continue into the new year. Demi Lovato and Scarlett Johansson's recent rose tattoo reveals show the trend is still relevant. However, Ariana Grande's tattoo artist, Mira Mariah, does expect more detailed floral art to make its way onto the scene in the coming months. Many of these floral designs, among other tattoo trends, are coming over from Korea, where pastel colours make for soft edges.  
Coloured Ink
Gone are the days of standard tattoo colours, multi-coloured tattoos are growing ever-more popular. While Sure, Kylie Jenner and Hailey Baldwin stepped into this territory a few years back with their matching heart tattoos in red and white ink, but now there's a range of multicoloured tattoos on the scene- red and pale blue are the top colours of choice. 
Popular places for tattoos 
It's not just certain tattoo designs that are popular for 2020; there are also trends in where people are choosing to get inked. If this poll by bookie comparison site, Compare.bet is to be believed, we shouldn't expect a surge in popularity of finger or face tattoos any time soon. However, there are a few areas of the body that are proving popular.
Hands
Tattoos used to be a taboo and were seen as unprofessional in many workplaces, meaning placement was much more discreet. However, in a society more accepting of tats, hand tattoos are the perfect way to show off your new body art. While it's a bold statement, celebrities, such as David Beckham and Ariana Grande have been flaunting their hand tattoos, leading to a rise in popularity for this placement. 
Ears
Whether you've run out of space for tattoos, or you're just looking for something a little quirky, ear tattoos are the perfect option. Not just tattoos tucked behind your ear either – ink on your earlobe, helix and tragus is the next big thing. Rihanna was one of the first to rock this trend with her star tattoos, and it's expected that others will follow suit. 
It goes without saying that getting a tattoo is a pretty big commitment. With market data analysts predicting that the tattoo removal industry is growing by 18% each year, it's important that you take time to consider exactly what you want inked and where you want it before you make any decisions!
Categories
Tags