Whether you are a family member of the bride or groom or just a long-standing friend, finding the perfect dress for their big day can be a lot of stress. Whether you are looking for a midi dress, maxi dress or full-length gown, there are a number of options available in a wide range of colours that are perfect for even the most formal ceremony. To help you find the perfect dress for you, we have compiled a list of three classic wedding guest dresses that are perfect for any time of year. 
The Perfect Nude Dress 
Dress shopping for an upcoming wedding can be difficult, but with a simple nude dress, you can look elegant at the ceremony as well as the reception. With the Bardot Off Shoulder Midi Dress in nude, you can look great and feel even better! With an asymmetric frill detail skirt as well as an off the shoulder neckline, this dress creates a stunning silhouette, perfect for a night out with friends or a formal event. To complete the look, pair with a necklace, earrings and court shoes.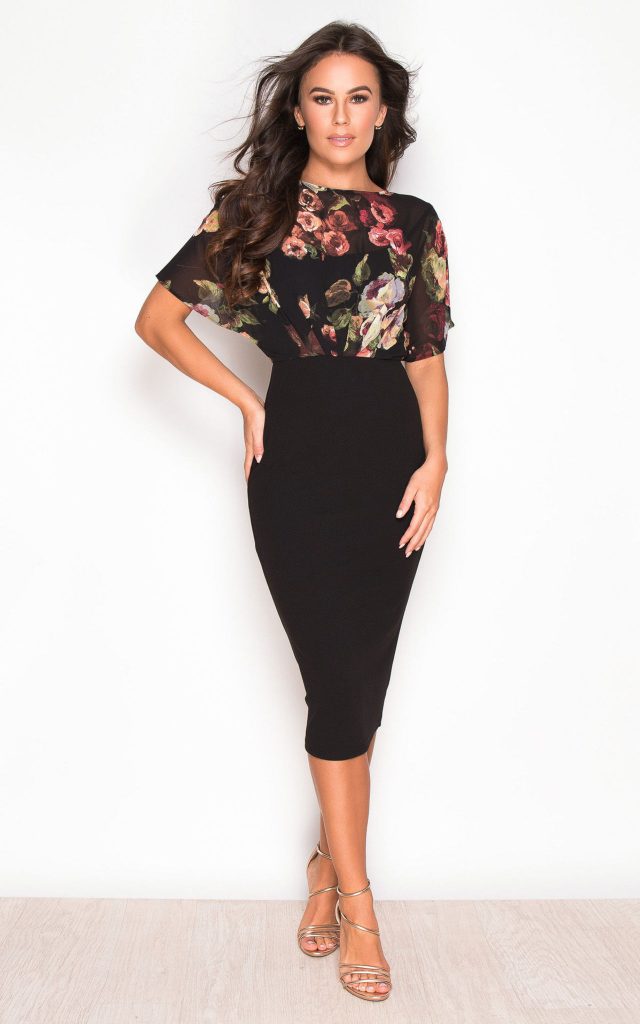 The Floral Print Dress 
If you are looking for a dress with a little bit more colour, the Bardot Skater Dress In Navy is the perfect choice. With an elegant off the shoulder neckline, subtle dipped hem and floral print, this dress is a timeless style that is perfect for a wedding ceremony as well as dancing the night away at the reception. Whether you are a friend or a relative, this dress will never let you down.  
To complete the look, pair this dress with stiletto heels and a small clutch, for a wedding guest look that works all year round. To keep you warm when the weather turns cold, pair with a leather jacket and tights
The Fitted Midi Dress 
The final dress for an upcoming wedding is the Autumn Batwing Floral Top Batwing Midi Dress In Black. This gorgeous midi dress is set to turn heads, with a flowing top and batwing sleeves. The elegant fitted skirt gives you all the comfort you need. This is the perfect combination of fitted and flared to create a stunning silhouette for almost all body types. This is the perfect dress for any guest at a wedding ceremony as it provides an elegant style with a modern twist, making it the perfect all-round dress. 
To complete this look for the ceremony or the reception, pair with small earrings, a clutch bag and ankle strap heels.
Categories
Tags