Rowdy SS – Balance, La Manutention, Palais De Tokyo, Paris, 2018. photo credit Ayka Lux
On Friday 25th October 2019, the V&A will move its free flagship Friday Late event from South Kensington to Hackney Wick for a night of music, performance and pop-ups. Friday Late: This Must Be The Place celebrates the area's vibrant culture and explores how artists and designers are pushing boundaries and reclaiming space amidst a constantly changing cityscape.
Friday Late: This Must Be The Place kick-starts V&A East's series of contemporary events in the lead up to opening in Queen Elizabeth Olympic Park in 2023. Showcasing a dynamic mix of live music, film, installations, experimental performance, pop-up studios, talks and workshops the late-night event will take place in five leading arts venues across Hackney Wick, with support from Foundation for FutureLondon.
Grow showcases the DIY creativity of Hackney Wick-based artists and musicians through a series of performances, installations and open studios. Highlights include a new AV installation by artist collective Sense, music by Hot Dog Grrrl and the Sesame Buns and Franco-Vietnamese dance by artist Mai Nguyen Tri.

Hog Dog Grrrlll (c) Hackney WickeED
Mick's Garage hosts a series of experimental performances, including Claudia Palazzo's that ain't gold, which fuses dance, film and bass lines to explore the tensions between desire, violence and freedom in the city. FRONTLEFT present Contemporary Living / Erased Bodies using dance, projection and live painting to reflect east London's changing landscape and its impact on minority groups, artists and the creative queer community. Artist Rowdy SS performs the multisensory dance piece Balance, musing on the way we use space, and non-binary performance artist and DJ Lewis G. Burton celebrates east London's transgender, non-binary, intersex and gender non-conforming community with a specially-commissioned performance.

Mai Nguyen Tri by Photographer Denicola Loredana
Members of Museum Detox and New Museum School Creatives will take over Stour Space with a programme of performance, spoken word, sound installations and collage workshops, plus a panel discussion debating inclusive architecture, design and space for creative communities today.
Studio 9294 presents a pop-up creative studio and series of interdisciplinary collaborations curated by a London-based collective of emerging artists, writers and curators of colour.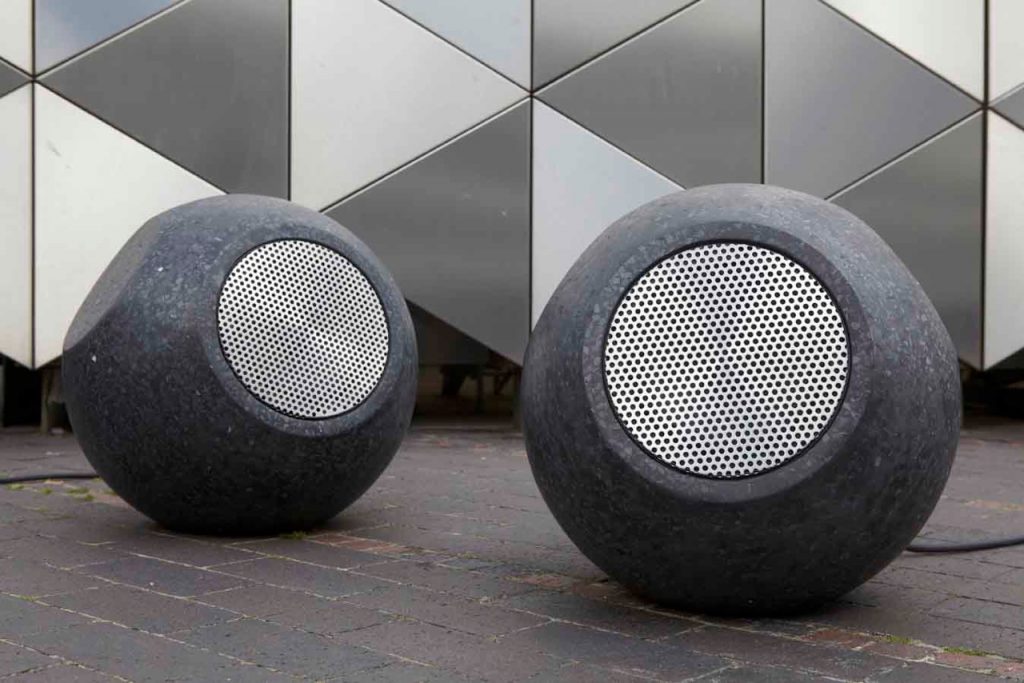 Consious Forms
White Post hosts a panel discussion on what the changing cityscape means for young people in Hackney today, in collaboration with Hackney Wick Youth Voice. Artist and community organiser Kandice Holmes presents her project Common Unity, a series of talks, sound experiments and workshops looking at the innovation of community spaces and the evolving role artists play within this.
Catherine Ince, Chief Curator, V&A East, said:
"We're excited to present this special Friday Late in partnership with leading artists, designers, collectives and venues across Hackney Wick. Part of a series of events leading up to the opening of V&A East, This Must Be The Place seeks to explore the ways in which creative communities in London and beyond respond to changing cityscapes, with a particular focus on the ongoing development of east London."
Friday Late: This Must Be The Place Various locations in Hackney Wick, East London 7PM – 11PM 25 October 2019 MORE: vam.ac.uk/fridaylate | #FridayLate
About Mark Westall