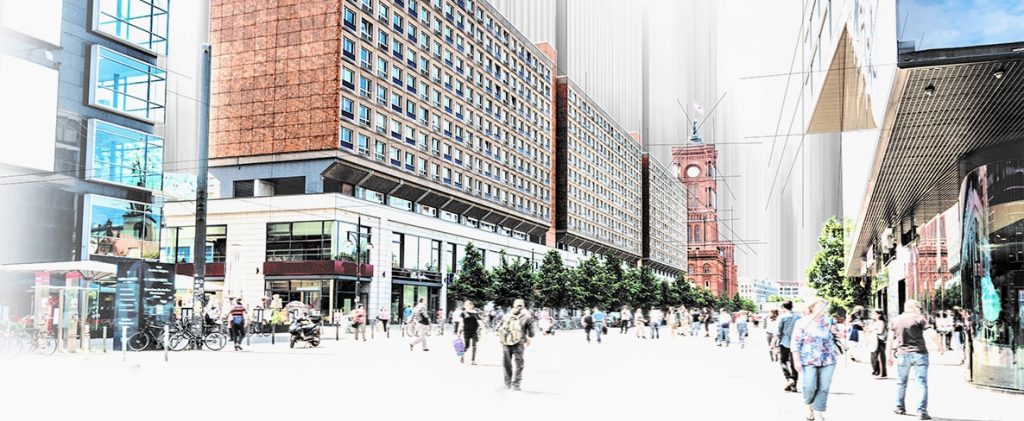 When we talk of street fashion, we outrightly expect to see fashion from the trending cities such as Milan, Paris, London or New York. However, there is one city that has been under the radar lately, a city to be considered: the German capital, Berlin. Men's street style in Berlin shouldn't be overlooked. This is a dynamic city, design-driven and with a very specific and unique taste.  When it comes to menswear, the style is unpredictable and quite unique.
The men in Berlin know how to get a balance when it comes to fashion. For instance, where else can you get a designer pairing a black denim trouser with a layered hoodie and a leather jacket? The unexpected combination of fashion items brings about a certain style of fusion that matches no other. Designers have a way of styling different items to create a flawless look that is not only fabulous but equally practical.
BRIEF HISTORY OF BERLIN MEN'S FASHION
Berlin has not always been the German capital of cool when it comes to fashion. It's hard to imagine the journey that this city has undergone all the way from 1961 during the construction of the Berlin wall. Back then, fashion was nothing to write home about with a sort of uniformed 'sameness' in its style. Nevertheless, the fall of the Berlin wall brought about significant changes to the city and in the fashion, design and music industry. This period symbolised the country's unification, the end of communism in Eastern Europe and the Cold war. It allowed people to explore and be creative in different matters with fashion being one of them.
Fashion that was once dull and boring blossomed to a creative and fun industry where individuals express themselves, each in their own unique style. Nowadays, fashion, films and nightlife are major activities that attract countless individuals from all over the world. Street style, in particular, is a key element in Berlin men's fashion and is becoming quite rampant. Street style is run by a population of creative, out-of-the-box thinkers and forward-lookers who strive to achieve a balance between two opposing styles to create a look worth ogling over.
WHY BERLIN HAS THE BEST MEN'S STREET FASHION?
THE STYLE GOES WHERE THE WEATHER GOES

It's common knowledge that Berlin gets pretty cold during winter. Styles for this season might be tricky but definitely flamboyant! Just imagine adorning not one but two furry coats with heavy-duty boots. This layered look is such a  statement by itself, it also makes an exquisite statement besides being very functional for an individual.

Spring is the best time for the men's street styles. The weather is just right; not too cold, nor too hot. People mix-and-match and wear items they feel most comfortable with. Style brings a combination of summer and winter clothes such as wearing a trench coat with a pair of shorts. Such a fun season for layering!

BERLIN MEN'S STREET STYLE IS A TRENDSETTER

If you are looking for the best in men's street style, travel to Berlin. Better yet, travel virtually. Simply browse sites on the internet that highlight the street styles of Berlin. Berlin men's street style is quite spectacular and weird in its own right. Black is the most common colour that you will see in the streets. Men are not big on colours, so if you want to bond with the locals, leave your colours at home.

Berlin is a backpack city because they are fashionable and can carry everything you need. It's not uncommon for a man to leave his house in the morning, work the whole day, party the entire night and only come back in the morning. Fanny packs are the hippiest trend and the rest of the globe is quickly catching on.

As the rest of the world adorns sneakers and sports shoes for sporty occasions and exercise, Berlin does it differently. Sneakers are acceptable in everyday life and can literally be worn with anything. Sneakers go well with…even a suit! The fancier the sneaker, the better.

About Mark Westall