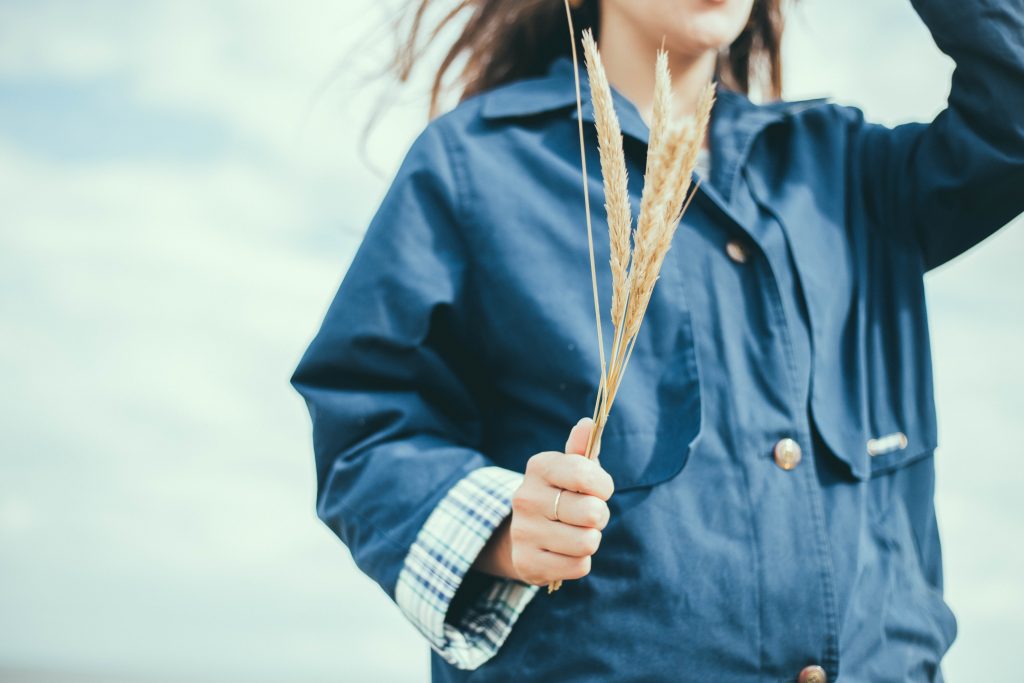 Just as you're enjoying the final slivers of summer, the cold creeps up on you out of the blue. But, this shouldn't get you down because it means the new autumn and winter trends are hitting the market. As a fashionista with a heart, you want to take advantage and share the experience with your loved ones.
Let's take a look at these stylish present ideas and fashion reviews to stay up to date with the latest clothing trends for autumn and winter whether it's a little gift for yourself to enjoy this cosy season, or if you're starting your Christmas shopping planning now.
According to the experts, what are the most popular autumn trends in the UK?
Denim Dresses
The key to tweaking your style for the cold weather is to stay current while covering up a little. Let's face it – the UK isn't renowned for mild Novembers and Decembers. A denim dress is a staple of models, fashion journalists and everyday women around the world because it's the perfect mix of style and substance.
Long-sleeved and flowing versions protect you when you're out and about, but they don't stop you from experimenting. If you're thinking to gift a denim dress, they are available in everything from acid wash to plunging necklines and animal print, as seen on the digital pages of InStyle. Pair them with knee-high boots and you'll be the foxiest mama on the high street.
Asymmetrical Dresses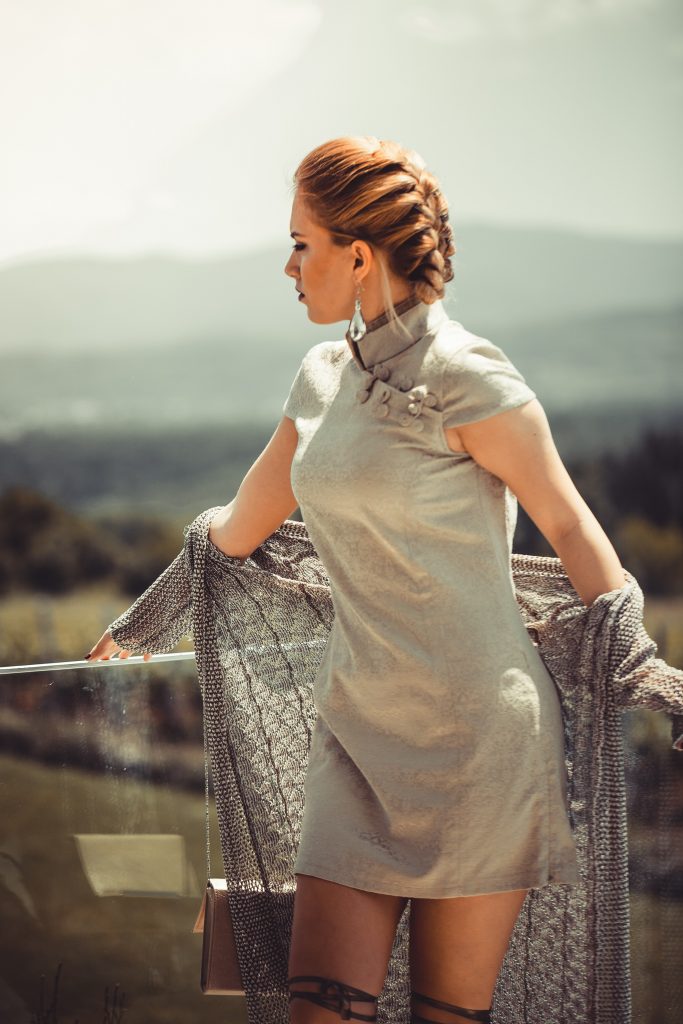 Off-the-shoulder was so last year! Sure, you can still rock it like it's 2018, but the latest trend for autumn 2019 is asymmetrical dresses. Why? It's because they're flexible. Pair it with heels or boots and you've got a winner, ladies. Chuck on a leather jacket and you're a rocky, biker girl with an attitude. Or, combine it with tights and you've got edgy and feminine wrapped up in a neat bow. Marie Claire champions all three of these styles.
Their accessibility makes them the ultimate stylish gift for her this year. All it takes is a tweak to the neckline and any woman can subtly highlight her upper features with ease.
Florals
Floral numbers have been around for ages. However, the modification to look out for this autumn is the style. Gone are the bright, colourful shades of yellow, and darker, moodier hues have replaced them. But, don't worry if you don't think you'll stand out as the right fit and finishes will take your look to a new level. An off-the-shoulder fit and cap sleeves are all the rage at the moment.
Oh, and never forget to match your focal point with floral accessories. Whether it's an eye mask or a dressing gown, there's no excuse to avoid accessories covered in floral print and with so many options they offer great value when shopping for a present and even better personalised.
And what about UK winter trends?
Wide-leg Jeans
Winter is bleak and fashion trends often go the same way. We never welcome the winter blues without a fashion fight, and you shouldn't either. Wide-leg jeans are the perfect way to bite back because they're timeless, which means you can dress them up or down depending on the occasion. Plus, bright versions add colour to an otherwise drab season.
According to the likes of Cosmopolitan, they're already a staple of 'women's wardrobes around Britain.
Wandal
What? You've never heard of this term before? Well, it stands for "winter sandal." Yep, the powers that be at Harper's Bazaar have a page devoted to the "wandal" as strappy and open-toe footwear is bound to make an appearance this winter. Although winter and sandal sound like a bad combination, women love the flexibility. From minimal to over-the-top styles, the "wandal" suits all scenarios.
Plus, flats are much more comfortable, meaning women don't have to suffer through unforgiving boots until next April!
Romantic Blouses
Romantic blouses make the perfect on-trend gift due to their versatility. In the warmer months, they're easy to pair with jeans and flats. In the winter, you can swap out the short-shorts for jeans and rock a romantic blouse during the day or out to dinner with your beau.
And, because they're feminine, they'll only add to the romance flowing out of you two.
What fashion trends are people sharing most on social media this season?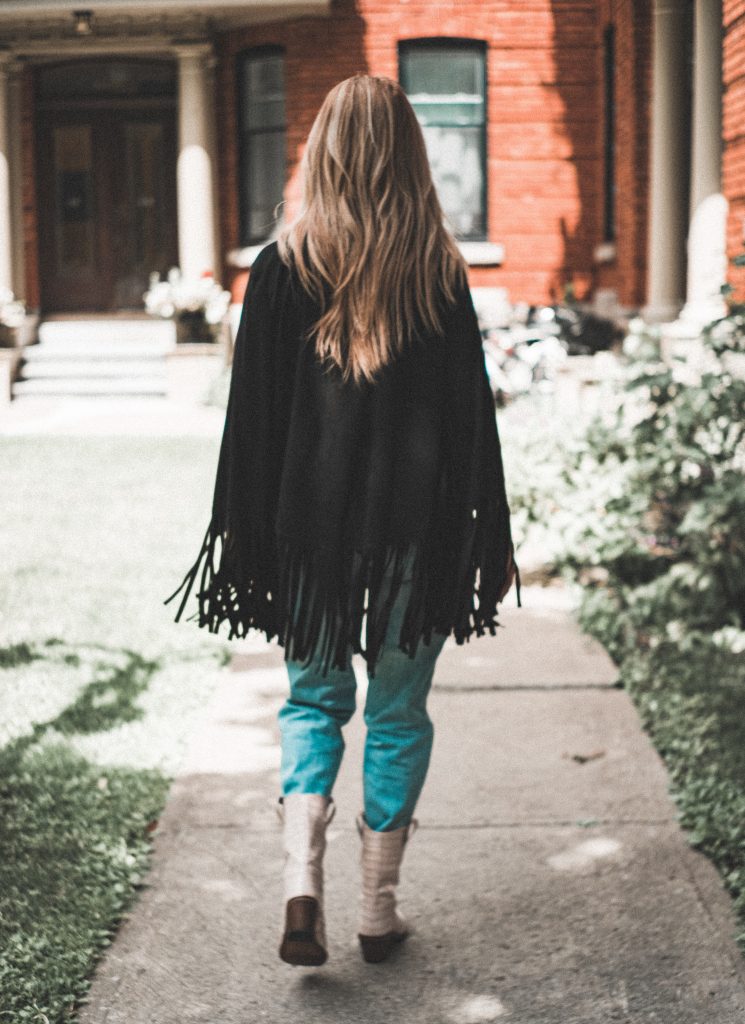 There's no doubt about it – capes are blowing people's minds on the 'Gram. Formally only worn by superheroes, courageous women are introducing them to the mainstream. And, it's not only to feel like Wonder Woman. Capes come in various shapes and sizes, which means you can opt for a trench, oversized or petite cape. Aside from feeling superhuman, it fits perfectly with jeans, dresses and leggings. So, it's a piece for all occasions, especially if you want to stand out from the crowd.Leather-on-leather is another style blowing up social media. The backend of a cow only used to be appropriate for jackets and maybe tight trousers, unless you were Trinity from The Matrix. However, Alexander McQueen's latest catwalk show put it in no doubt – there's no such thing as too much leather. Of course, if the constant creaking is too much to bear, you can opt for a more comfortable faux material to compliment your outfit.
Last but not least, it wouldn't be the era of female empowerment without a power suit. Although they've always been in fashion, the Me Too and Time's Up movements have put gender equality at the forefront of public thought. And, it's trickled down to women's fashion too with Proenza Schouler and Givenchy already showcasing their 2019 collection.
Who Are The Stylist Icons In The UK?
Style icons will always dictate what women want to wear. In the UK, there is nobody as iconic as Kate Moss. A model for the past couple of decades, she has an eclectic mix of styles and outfits that often appear on editions of Vogue.
Victoria Beckham also deserves a shout out for her continuous passion for developing the latest trends. With her and the likes of newly established icons such as Cara Delevingne, it's hard to find the ultimate stylist gifts for her. 
Behind the scenes, our very own Anna Wintour has been the editor-in-chief of Vogue and a leader in world fashion since 1988.
About Mark Westall