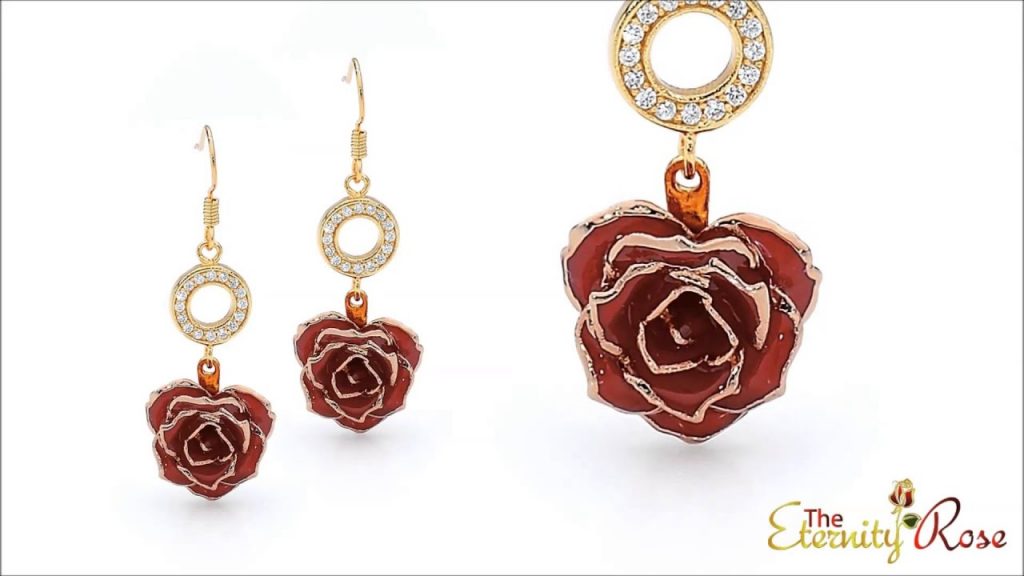 Rose gold has been incredibly popular over the past few years, dominating the jewellery industry. Whilst it appears to have been a recent trend, rose gold – with a ratio is 75 per cent of pure gold with 22.5 per cent of copper and a dash of silver – dates back to the 1800s when it was made popular thanks to the work of the famous Russian jeweller Faberge. Rose gold became popular again in the 1920s only to be replaced by white gold and silver during the Art Nouveau era. 
After a period in the shadows during the mid-1990s and beyond, yellow gold is now back in style. If you are looking for jewellery gifts, now is the time to venture away from rose gold to the more precious yellow gold and coloured enamel. This means moving from rose gold earrings to gold rose earrings in a range of bold colours. It has already been said by many designers that 2019 is a breakout year for colour in special pieces that can be worn with different outfits. 
In comparison to mass-produced jewellery, jewellery made with natural materials are unique, more humane, and have a certain flair when featuring bold styles and dramatic colours. This is very much a trend of our times, with environmental concerns high on the agenda. The styles using organic materials are versatile enough to wear with anything from jeans to cocktail dresses and can be treasured over a lifetime. The pieces can also be added to, creating a collection in a range of colours for every occasion. Colours can link to birthstones or to the colours associated with wedding anniversaries.
Gold rose earrings should be as unique as your recipient. This does not mean they have to be expensive since it is the style that will catch the eye. You can choose from a range of styles, including studs and drops or dangles, which offer greater flexibility in design and shape. A drop or dangle earring can be either single pieces of jewellery or a series of pieces that hang vertically. Some of them are short and sit just below the ear, while others hang considerably lower. 
The internet has made it easy to compare styles and prices at home, so you will be sure to find something for the special occasion that you want to mark with a timeless memory. You can purchase gold rose earrings that are painted, perhaps in a wooden geometric shape, or made from wire. A unique style is to choose gold rose earrings made with the petals of a natural rose, matched with 24 karat gold, with the addition of diamonds. 
About Mark Westall