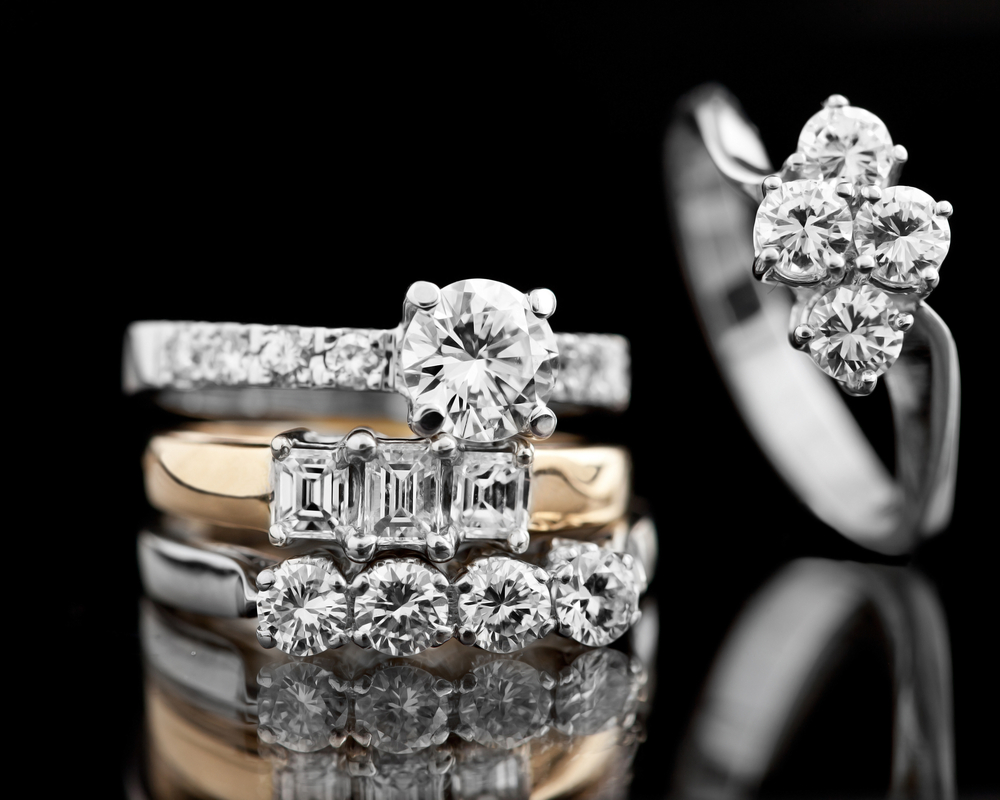 Rings are an exceptional piece of jewellery. While for some, it's worn merely to up their accessory and fashion game, others wear rings because of what they symbolize. One of the more common trends today are anniversary rings. As its name suggests, these are rings that couples give to each other on their anniversary. The stone placed on the ring depends on the stone or crystal that corresponds to the number of years the anniversary is celebrated.
Wearing a piece of jewellery, even something as small as a ring, can say a lot about your fashion sense. Here's how:
1. Sharp-Edged Stones Represent A Strong Fashion Sense
The stones in anniversary rings are representative of the year of your anniversary. Where you have some leeway to play around with is through the cut of the stone. It's here that you can let your personality and fashion sense shine. For those who prefer sharp-edged cuts for their stones, it shows that you have a strong personality. Your fashion sense is edgy. It shows that you're not afraid to play around with your fashion statement and that you're brave enough to try out new and exciting fashion pieces.
2. Different Stones Of Anniversary Rings Show How You Mix And Match
If you've long been celebrating anniversaries, perhaps you'll already have a lot of anniversary rings by then. For instance, even if you've been married for only ten years, that's a minimum of three rings that you may have, if it's been your custom to give anniversary rings every year or during milestone years. Hence, when you already have a collection, the way you wear it shows how you mix and match.
For every anniversary, there's are different stones that best go with it. Examples include the following:
Gold, for the first anniversary
Garnet, for the second anniversary
Pearl, for the third anniversary
Blue Topaz, for the fourth anniversary
Sapphire, for the fifth anniversary, and so on
Of course, this isn't to say that you're going to have to wear all your rings at once. Perhaps there are two pieces you'd like to wear together, or three in one hand and one in another. It's all up to you. If your fashion sense is more on the clean, classy, and straightforward side, then you can choose to wear just one as well.
3. Gold Anniversary Rings With No Stones Show That You're More Classic And Simple
Gold symbolizes your first year. Hence, like your wedding ring perhaps, you can go for a plain gold band for your anniversary ring. This is a classic favourite. Unlike other accessories, gold can last through time. With a simple band, your fashion sense is more on the simple and fuss-free side. Your gold band perfectly embodies the saying that simplicity is elegance. If you personally feel like mixing and matching isn't for you, this is the safest kind of anniversary ring you can wear. Rather than buying jewellery and accessories that are merely fads, your preference is more inclined towards exquisite formality.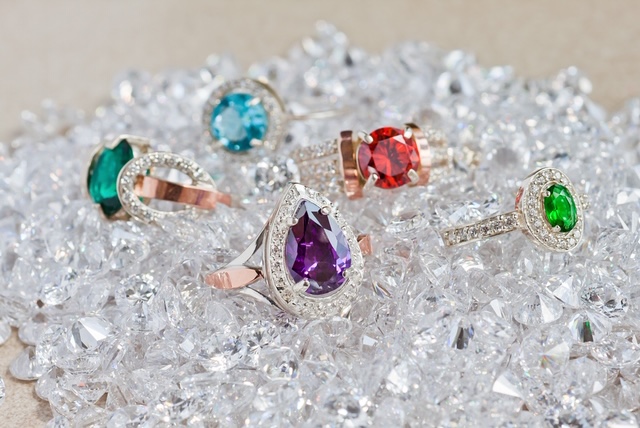 4. A Diamond Anniversary Ring Exudes Sophistication
A diamond anniversary ring is an achievement in its own right. This usually means you've made it through ten sweet years of marriage. When you're wearing diamonds, sophistication is the first word that comes to mind. A simple, high-street brand or thrift-shop outfit can instantly look more cosmopolitan when you're wearing your diamond jewellery. Through your anniversary ring, you can show the world how you incorporate fine jewellery into your favourite fashion pieces. It's here that you can also show others how you can take inexpensive clothing up a notch by making it look worth more than its actual price through your diamond ring.
5. Colourful Stones Show That You're Adventurous With Fashion
Apart from mixing and matching your rings, another aspect of mixing and matching has to do with how you coordinate your rings with the rest of your jewellery or accessories. Not everyone is adventurous enough to mix and match colourful stones, especially when you're wearing multiple rings at once. Even a minute detail such as your anniversary ring can make a difference. If they could speak, they'd show that you're more of the avant-garde, trendsetter type. In fashion, it's your freedom and your call. As long as it speaks of who you are and your personality, you're not afraid to be adventurous.
Conclusion
Rings are a favourite in the jewellery industry. Both men and women alike prefer to wear a ring among all other jewellery options. Especially in relationships, a ring has a lot of symbolism. After all, it's a circle, which is said to represent infinity, where there's no beginning and no end. Your rings can also have a lot to say about your personality and your sense of style. Rings, when worn properly, can make your fashion game strong.
About Mark Westall