Every new year comes with its own slew of new home design and decorating trends. While your interior decor palette has made keen note of past Feng Shui trends, 2019 has been a beautiful mashup of new and old. 2017 gave us gorgeous brass accents, cerused wood, and glass-enclosed terrariums. 2018 graced us with organic earthy tones, rose gold accents, and nostalgic curved sofas.
2019 has been an eclectic celebration of modernity and vintage flair, giving design lovers plenty to rave about.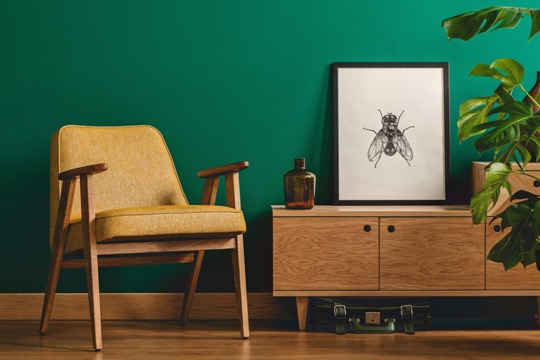 Updating your home with the latest trends no longer means scouring interior design magazines to find out what's in and what's out. We've compiled a comprehensive list of the many 2019 interior decor trends to keep you in the know.
1. Nature, inside
Living amidst the ever-evolving digital age that proves to be more dependent on technology with every passing year doesn't necessarily mean that design trends always follow suit. In fact, one of the most popular interior design trends of 2019 moves away from tech-trends and back into nature. Natural materials and accents are trendier today than ever before.
How to upgrade your home: Consider subscribing to one of the best floral delivery services in your area to keep your home feeling fresh and lively.
2. Vintage art
Vintage art has never truly gone out of style, but modern millennial designers seem to have a total infatuation with relics of the past. Whether it's vintage postcards, old movie posters, or canvas paintings, there is plenty of fun to be had with vintage art.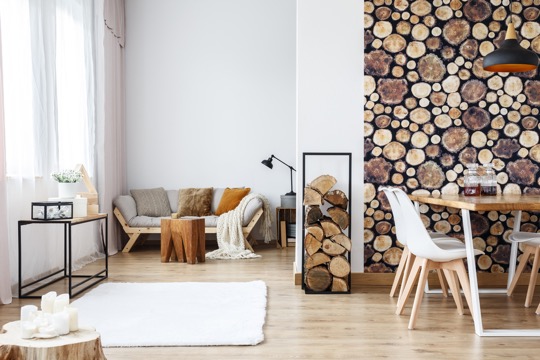 How to upgrade your home: Take a trip to your local Goodwill or Salvation Army and peruse through the secondhand art section. You may be able to find some valuable gems that match perfectly with your home's interior vibe.
3. Soft feminine hues
2019's color palette is chock full of soft, light feminine hues like blush pink and pastel peach. Not only do these colors look beautiful stitched together, but they are also far more visually intriguing than tired tones like chestnut brown and cherry red.
How to upgrade your home: Consider furnishing your bathrooms with pretty, soft colored bath towels. As your personal in-home spa (or as close to that as it comes), the bathroom should feel calm and peaceful.
4. Bold walls
Incorporating bold colors and lofty wallpaper patterns are two easy ways to add a little spice to any room in your home. Achieve that dramatic aesthetic you're looking for with an eye-catching paint color or wallpaper.
How to upgrade your home: Select a wall in your kitchen, bedroom, living room, or bathroom to transform from regular to remarkable.
5. Velvet furnishing
Believe it or not, there was a time that velvet was considered too stuffy and gaudy to professional interior designers. Today, velvet furnishings are considered regal, and artful—and of course, soft to the touch. Any velvet addition to your home adds a splash of multi-dimensional and eye-catching elegance to any space.
How to upgrade your home: If decorating your living space with a velvet chaise is out of your immediate budget, consider dressing your windows with long, draping velvet curtains.
6. Smooth edges and curves
While modern trends are characterized by 90-degree angles and sharp architecture, 2019 design trends have surprised us with soft, smooth, curved architecture. Reminiscent of the 70s and 80s, curved coffee tables and sofas are all the rage today.
How to upgrade your home: Furnishing your home office, study, or library area with a curved chaise lounge makes for a keen revamping of a peaceful, cozy space. Few things compare to snuggling up with a good book on a piece of comfortable furniture that looks as good as it feels.
7. Sustainable materials
Purposeful purchasing is incredibly trendy right now, and for good reason! Should you have any desire to cultivate a sustainable ethos in your home, shopping with eco-friendliness in mind is the key ingredient.
How to upgrade your home: Wooden shutters, paper lampshades, and bamboo shower features are all wonderful ways to bring sustainable, natural materials into your home.
Whether you're tackling designing your living space for the first time, or you're updating your existing in-home Feng Shui to match the vibes of the modern times, these 7 trends are genius starting points to get your creative design juices flowing. Did we miss anything? What are your favorite design trends? Let us know in the comments below!
Categories
Tags