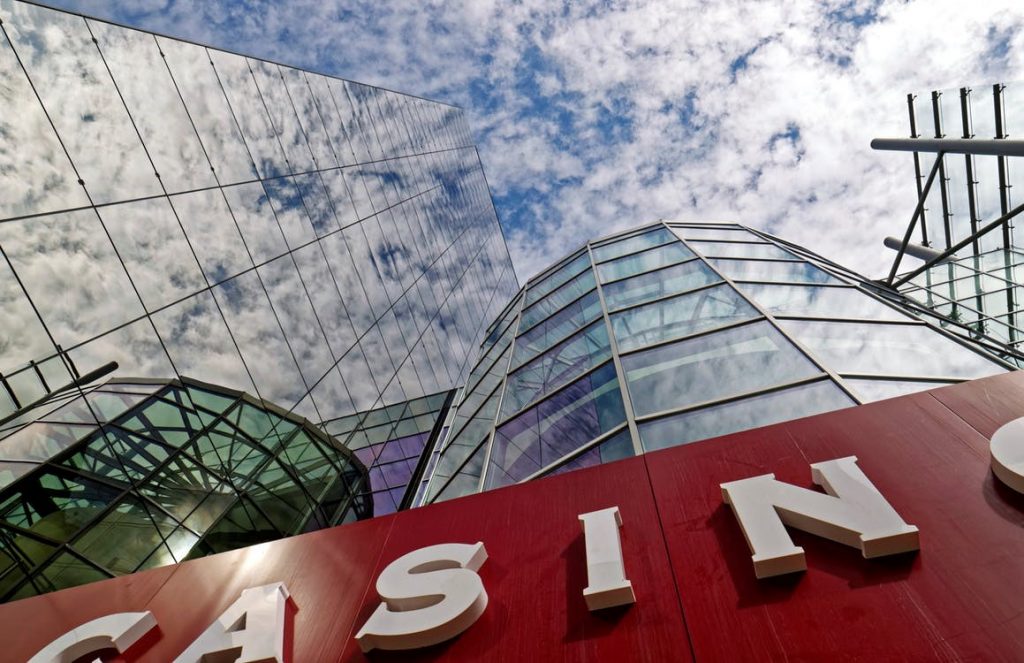 The wonderful thing about poker is that all players need is a deck of cards and some money. It's possible to play the game just about anywhere that has a table or some other flat surface available; however, games have a reputation for taking place in the most luxurious places. The casinos of Las Vegas, the home of entertainment, are establishments that will spring to mind. Below is a look at some of the most luxurious places to play poker:
Park Lane Casino, London
The Park Lane Casino, in the English capital, is all about exclusivity. As you'd expect from the name, the club is located in the very heart of Park Lane and membership will cost anyone who wishes to join a one-time fee of £1 000. This is a gaming spot for seriously affluent members of society. The architecture is truly aspirational and features crystal ceilings. Visitors can play in private gaming rooms or relax with a game outside in the casinos outdoor playing areas.
Commerce Casino, Los Angeles, California
Las Vegas may steal the show when it comes to casinos, but anyone who visits Los Angeles California, will come across gaming venues that give Sin City a run for its money. There is, for instance, the trend Bicycle Hotel and Casino, which first opened its doors in 1984, but Los Angeles is also home to the casino that has produced some of the world's finest poker players and has the biggest card room in the world: The Commerce Casino. The venue welcomes players of all levels and runs spectacular promotions that see it pay out some $20 million each year in jackpot prizes. Anyone visiting the city who enjoys the finer things in life can play at the casino and make their way back to a room in the Crowne Plaza Hotel, which is adjacent to the casino.
Since the casino, like many others, is open to all players, there a wide range of abilities, meaning you will encounter some players who are just getting to grips with the various terms in poker, while some will be accomplished players, hoping to earn big money on their night out.
Rio Casino, Las Vegas
The Rio Casino, in Las Vegas, has gained real fame as being one of the venues for the World Series of Poker, especially for the Main Event. Notable winners of the event have included Chris Moneymaker, who won it in 2003 and walked away with $.2.5 million; Jamie Gold, who took the 2012 Main Event and more than $12 million; and Hossein Esnan, who won 2019's event and pocketed a cool $10 million in the second-largest Main Event of all time. All event winners walk away with a WSOP championship bracelet.
As well as hosting the WSOP, the casino has more than 1 200 slots and, naturally, there are classic table games such as Blackjack, Craps, Baccarat and Roulette. In fact, more than 80 games are available at the casino, so none of the guests will feel spoilt for choice.
Hippodrome Casino, London
Hippodrome Casino is one of London's biggest casinos, if not the biggest. Guests can expect lavish treatment when they're there — and rightly so because the casino has some serious credentials. The establishment earned the title of Best European Casino Operator 2015 and Casino of the Year 2013, so disappointment is a foreign concept to visitors at the venue.
Originally a West End theatre, the casino started welcoming guests into it as a casino in 1900 and boasts three floors of gaming. Uniquely, there are also three different casinos: the Grand Casino, which boasts 360° views of the auditorium; Lola's Casino, which is on the lower ground floor and has a back-to-back craps pit; and the Cranbourn Club, which is on the third floor and offers players a quieter environment.
Caesar's Palace, Las Vegas
This magnificent palace is all about opulence. More importantly perhaps to gamblers, it's a place to win big. The casino has awarded more $1 million + slot jackpots than any other casino in the world. Table games include traditional games such as Blackjack, Craps and Baccarat. There also slightly lesser known but popular games, including Chinese Poker, Pai Gow Tiles (which some refer to as 'Chinese dominoes') and Pai Gow Poker, which combines poker familiarity with strategy from the ancient Chinese game of Pai Gow.
Bellagio Hotel and Casino, Las Vegas
When it comes to Las Vegas casinos, however, Bellagio Hotel and Casino rules the roost. The casino boasts 40 poker tables and more than 2 300 slots, including reels, video slots and video poker. The jackpots extend into the millions and there are progressive jackpots as well. The operator even runs a slots tournament, with prizes ranging from $100,000 to more than $2 million. Players who prefer table games can play traditional table games and may choose to do so in the High-Limit lounge, where they have privacy and can also drink one of the eight exclusive spirits the casino serves.
The luxurious casinos of Las Vegas, London and Los Angeles have seen players take gambles and walk away with some serious money in their pockets. These places aren't just about winning large amounts of cash, however; they offer guests a taste of some of the finer things in life relaxation and a chance to experience immense excitement along the way.
About Mark Westall