The Center for Human Rights in Iran is pleased to present a group exhibition of post-revolutionary Iranian women artists to be curated by acclaimed filmmaker and photographer, Shirin Neshat. A Bridge Between You and Everything: An Exhibition of Iranian Women Artists will run from November 7-24 at the High Line Nine in Chelsea. An auction of the works will be held on November 6.

Afsoon, Nails from the Persian Majic (jinn) series, 2013. Courtesy of the Center for Human Rights in Iran (CHRI)
The show will feature painting, drawing, sculpture, photography and video from both emerging and established artists who began working in the aftermath of the 1979 Iranian Revolution. Embracing themes of identity, repression, storytelling and memory, these women – living in Iran and the diaspora – confront the complexities of cultural duality and the nuances of an evolving artistic discourse.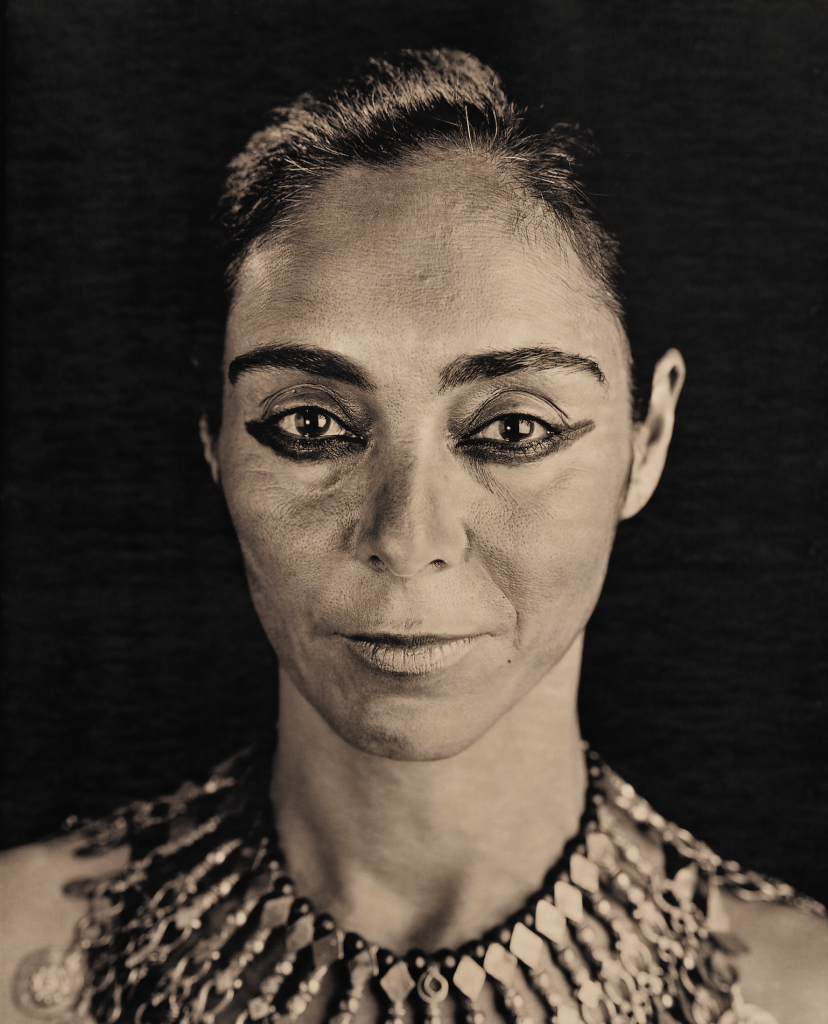 Portrait of Shirin Neshat
Shirin Neshat is an internationally renowned, Iranian-born, New York-based artist whose work includes film, video and photography. Her art explores issues of nostalgia, displacement and gender politics through a narrative that is both personal and poetic. She is a recipient of the World Economic Forum's Crystal Award (2014), winner of the Silver Lion for best director at the 66th Venice Film Festival (2009), and recipient of the International Award of the XLVIII Venice Biennale (1999). A comprehensive retrospective of her career will open at The Broad in LA in October 2019.
Shirin Neshat says:
"As an Iranian woman artist whose personal life circumstances have defined her art, I hope to explore how artistic expressions in this exhibition are shaped by each of the artist's emotional, psychological, and political experiences and points of view; as well as their resolved or unresolved relationships to both native and host countries including their political and legal status as immigrants or refugees."
Participating artists include: Ala Dehghan, Afruz Amighi, Afsoon, Bahar Sabzevari, Hadieh Shafie, Laleh Khorramian, Nazanin Noroozi, Parastou Forouhar, Raha Raissnia, Roya Farassat, Sepideh Salehi, Shahrzad Changalvaee, Shiva Ahmadi, Soudeh Davoud.
A private portrait session with Shirin Neshat will also be auctioned on November 6 alongside the works in the show.
A Bridge Between You and Everything: An Exhibition of Iranian Women Artists is presented by The Center for Human Rights in Iran and curated by Shirin Neshat, November 7th-24th, 2019, High Line Nine, NY, iranhumanrights.org
Private VIP reception and auction: November 6th, 2019 Admission: Free
The Center for Human Rights in Iran is a NY-based nonpartisan and nonprofit organization working to protect basic rights and freedoms in Iran and promote cultural tolerance and understanding. Proceeds from the sale of works will benefit the Center's Arts & Culture and Disability Rights programs.
Categories
Tags