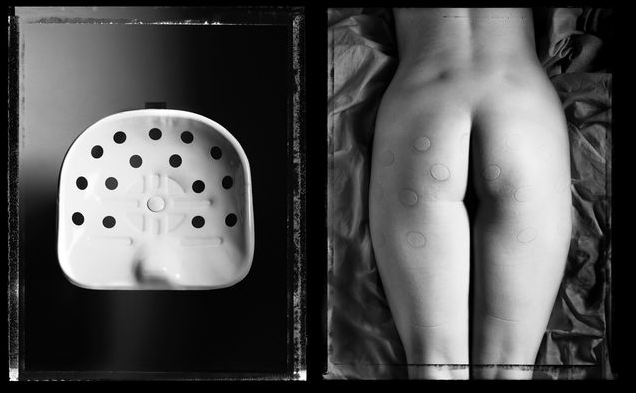 The nude is potentially difficult territory in the #MeToo era, the more so as almost all of the examples at Photo London are of women. Instagram doesn't allow them anyway, so my stream's choices from Photo London were landscapes and portraits. And yet I found myself drawn to several interesting nudes, mostly from the rear…
Gabriele Basilico: Contact, 1984 / 2016 at Galleria Valeria Bella, Rome
This is a recently printed composite version of what were originally pairs of photographs showing the impact of iconic Italian chair designs on a classical Italian arse. In this departure from trained architect Gabriele Basilico's renowned core practice of photographing buildings, body modification meets abstract gridding via witty use of a printing process we've all experienced.
Chloé Jafé: from the series I give you my life, 2014-2017 at Akio Nagasawa Gallery, Tokyo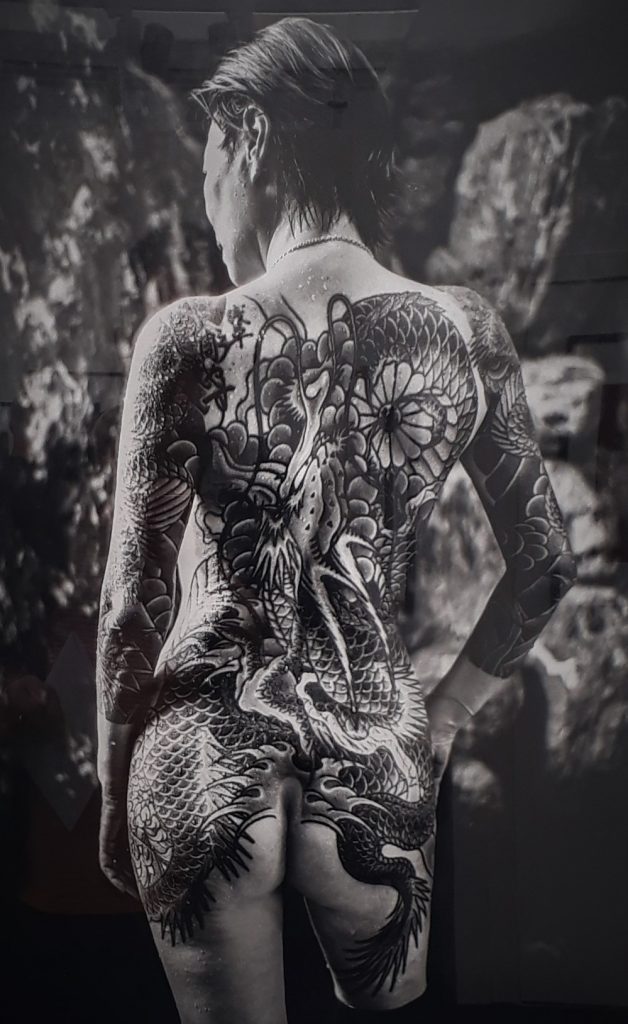 The surprising name in a very Japanese booth is as French as it sounds, but Chloé Jaffé lives in Tokyo and is sufficiently integrated to have worked in a hostess club and met a boss who agreed that she document the women associated with – they cannot be part of – the Yazuka organised crime syndicates. They were typically keen that Jaffé photograph their 'irezumi' tattoos, made painfully over years by hand with a wooden handle and a needle: they are a source of pride, still associated with outsider status, not fashion, in Japan. As such, they represent a strong commitment to their gangster partners.
Danielle Van Zadelhoff: Paradise (Adam and Eve), 2016 at Project 2.0 Gallery, The Hague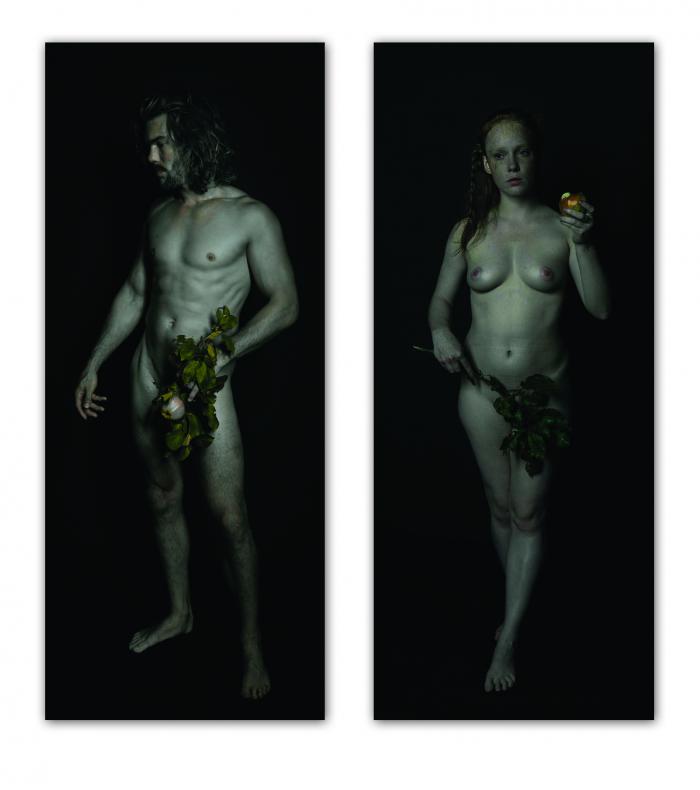 The surprising colour here isn't down to Photoshop, but the use of grey light to suggest an early renaissance tonality. Add the jocularly genital foliage and fantastical freckles, and the Amsterdam artist's life-sized first couple make for an original spin on one of the oldest subjects. Though perhaps it carries the contemporary question: what are we doing with the garden now?
Alix Marie: French Kiss, 2014 at Roman Road, London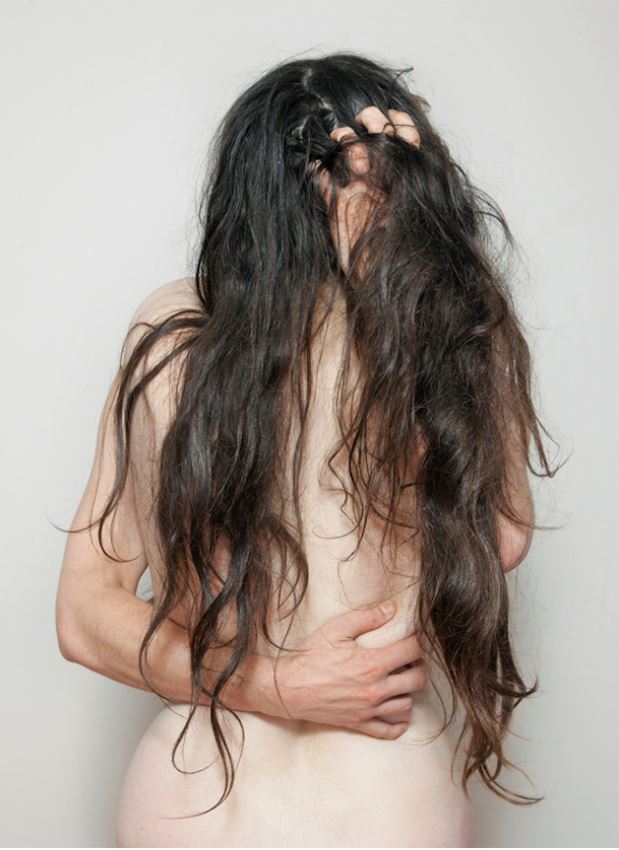 How many people is that? It takes a moment to realise that a man is smuggled into that hair in one of the London-based French artist's explorations of how to represent bodily intimacy. It's as if he's being consumed. No wonder Marie has said: 'I am investigating the similarities between skin and the photograph: both surfaces, both fragile, both filled with secrets and taboos'.
Edouard Taufenbach: Impression Nue de Dos from the series Spéculaire, 2019 at Galerie Binome, Paris

Edouard Taufenbach shows cut-ups of photographs from the collection of anonymous images that film director Sébastien Lifshitz has been gathering for several decades. They feature bodies in leisure, pleasure and desire,and are shaped to the form Taufenbach finds in the original. He introduces movement and complexity, here with the suggestion of multiplication in a bathroom mirror. The erotomane transvestite Pierre Molinier is bound to come to mind…
Art writer and curator Paul Carey-Kent sees a lot of shows: we asked him to jot down whatever came into his head
Categories
Tags