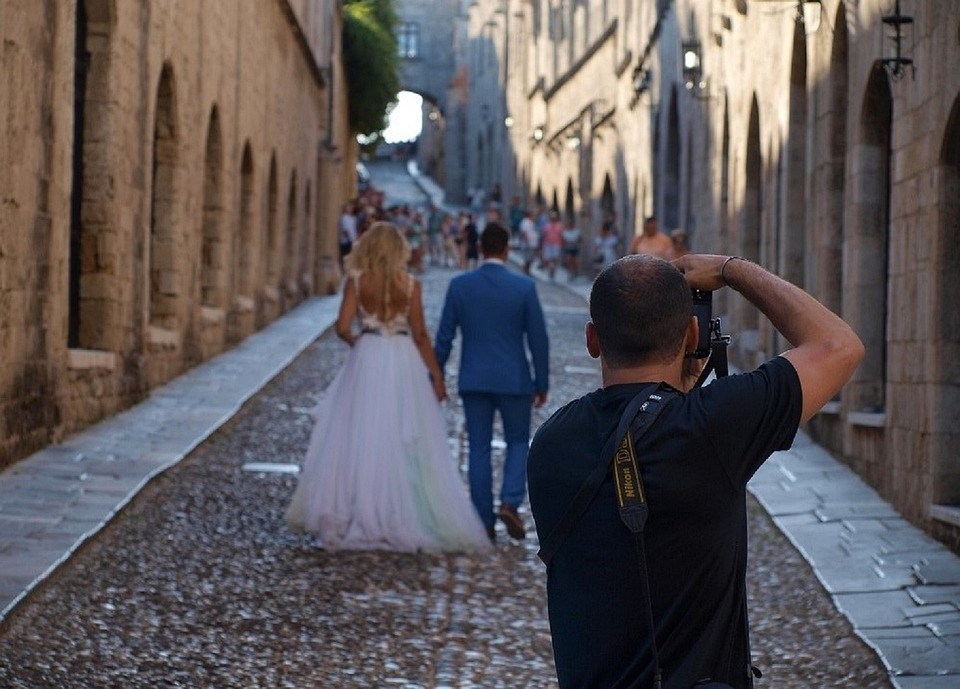 Are you looking for some basic tips to follow when starting out as a wedding photographer? Below are some excellent pieces of advice that all aspiring photographers should know.
1. Be Prepared
This should go without saying, but it is by far the most important word of advice: be prepared! First and foremost, you should familiarize yourself with the venue so that there are no last-minute surprises on the big day.
Also, make sure you know exactly what the bride is looking for. It is likely that you will spend a large amount of time with her before her wedding day. Make sure that you ask the right questions and be ready to take the photos she has requested.
2. Commit
Understanding that wedding photography is a huge time commitment is paramount. While this work can be beautiful and rewarding, it is by no means easy. You have to commit to your clients and fulfill their requests to the best of your ability.
Brides are already going through a very stressful time planning their wedding, and you do not want to be another source of stress! Offer to help in any way you can to make their lives easier. You will be surprised at how easily and quickly a friendship can form.
Word of mouth travels fast in the world of photography, and you should always work to receive positive feedback from your clients! Devote yourself wholeheartedly to the weddings you photograph, and you will likely have new clients lining up to work with you.
3. Make Yourself Available
The wedding industry is continuously expanding and there are always new opportunities as a wedding photographer. With that being said, you need to ensure that you diversify your portfolio by making yourself available to a wide variety of weddings.
While you may be comfortable with a very specific type of wedding shoot, it is likely that the bride is going to have some ideas and requests of her own. Be open to these ideas and try something new. You never know—you may develop a whole new set of skills that will make you twice as marketable in this competitive industry!
Another way to make yourself available is to be willing to travel. Destination weddings are quickly becoming very popular. While these weddings offer beautiful destinations and picture-perfect views, photographers for these weddings are relatively hard to come by. That being said, many photographers, like Dina Deykun, are jumping at this opportunity and are reaping the rewards of this new market. These weddings are wonderful opportunities to prove your flexibility and grow your portfolio with some beautiful photos.
4. Get People into Your Pictures
As with any photography job at a large event, it is your job to document all of the people who make up the group. The pictures that you take will serve as a time-capsule for the bride and groom, capturing the smiles and tears shared by the people that they love most.
As much as the bride and groom deserve to be the center of attention on their big day, they will undoubtedly be disappointed if there are not adequate pictures of their guests. Make sure you take the time to capture all of the emotions of the day and recognize that these are the people the bride and groom have chosen to spend this special day with.
5. Make Your Services Unique
Make sure that you market yourself as different from other photographers in the area. Prove that you are capable of something extra special, and you will always have brides-to-be interested in your work.
Wedding photography is a beautiful form of art in that it gives you some freedom to perfect your craft. While your clients will often have suggestions and requests, you are usually able to use your artistic discretion to provide your own unique take on their big day. Once you've fulfilled their requests, take the time to try something new and capture their ceremony in innovative ways that will set your work apart.
While there are other tricks of the trade, these five tips are guaranteed to help you to start your successful career in wedding photography!
About Mark Westall