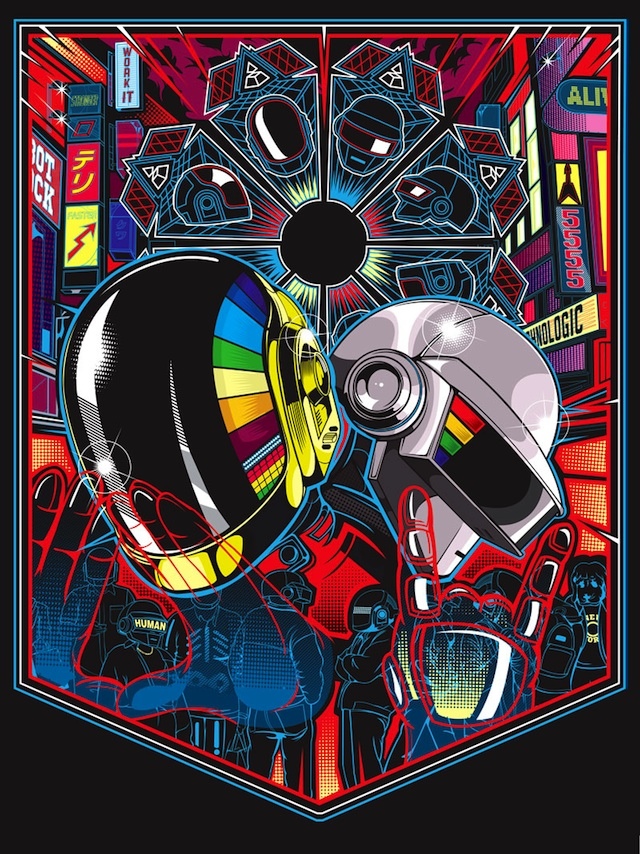 Daft Punk are gearing up to launch a groundbreaking electronic exhibition at the historic Paris Philharmonic in Paris. Revolving around the legendary duo's 2005 hit song "Technologic," the immersive showcase will display an array of retrofuturistic costumes, helmets, guitars, animatronics, digital screens, and wooden decor inspired by the track from Human After All, as per Parisian publication Tsugi.
And the fun doesn't stop at Daft Punk. The audiovisual event will present light installations, sculptures, photographs and multi-projections focused on electronic music.
Some of these names helping with this large-scale spectacle include Kraftwerk (who have locked in three unique audiovisual performances surrounding the showcase), Jean-Michel Jarre and Laurent Garnier who has prepared 11 exclusive mixes that will soundtrack the expo.
The exhibition will open on April 9 up until August 11. philharmoniedeparis.fr/expo-electro
Categories
Tags