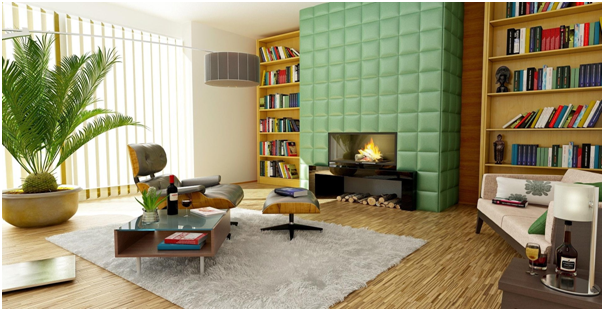 Designing your home is not always an easy thing. Before you even set foot in the stores to buy the items you will need, you still have a lot to take care of starting from planning to budget. You do not have to worry about all the work you will have to do because the results will make your efforts worth it. Creating a decorating plan will save you time, effort and save some extra costs.
So, if you want your home to be the envy of the neighborhood, these are 5 ways to visualize your plan.
Note down your ideas
Before you start the work, you probably already have a vision of how you want your home to look. These ideas can evaporate from your mind if you have a lot of other things to think of. You can keep them intact by writing them down, sketching any styles and coloring with the colors that come to your mind. Invest in sketching items and a good notebook.
Make a priority list
It is normal to note down and sketch too many ideas in your notebook because of your brain stores plenty of information. But, not all of them are going to be useful. You can research some ideas on the internet and compare existing decors with the ones you visualized. Make a priority list of these ideas both from your notebook and from your online research and decide which ones to use and which to leave out.
Come up with a budget
The decorating idea you choose to use should be in line with your budget. Using the priority list, divide your project into different stages so that you plan well with the finances you have at hand. Ensure you can afford whatever you choose to use and even consider recycling some reusable materials if possible. At this stage, you can also start estimating the costs of the items you are going to need. Ask around for prices so that you're not caught by surprise.
Put your ideas on a board
This step involves bringing reality into your visions. Take all the important ideas from your notebook and put them on the board. Do the mixing and matching until you achieve the desired look for your home.
Decide where to place things in your space
With the board, you now have a clear vision of how things will look like once everything is done. It is now time to place everything in their rightful space. Use online design tools to help you visualize the right places for furniture, decors, lighting and other things. Ensure everything blends well and fits in your space. If something seems out of place, do not mind leaving it out no matter how beautiful it looks at the board. Use painters tape to mask where every item will go and ensure you're as accurate as possible.
With a good plan, your home decoration will not have to be a tiring task. There will be no room for mistakes and you will not run out of money before you finish your work. Ensure you leave room for other items that are not in the plan since you will not be able to catch everything the first time.
About Mark Westall