Sulapac is a completely biodegradable material free of microplastics made of wood and natural binders. Created by biochemists who specialise in biomaterials Suvi Haimi and Laura Kyllönenwho decided to embark on a mission to find a solution to the steady pollution of the world's oceans by plastic.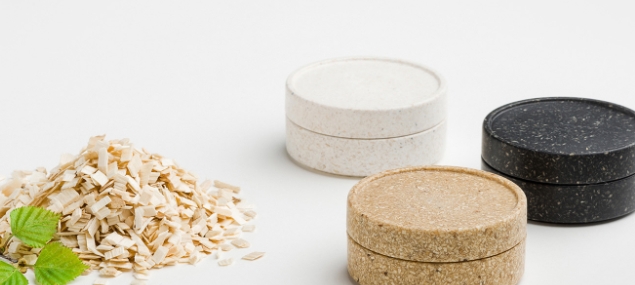 And it seems people are starting to believe they could achieve that mission. French luxury house Chanel has just decided to become its first investor from the cosmetic industry. Sulapac® products use a biodegradable and microplastic-free material made of FSC-certified wood chips and natural binders. They have all the benefits of plastic, yet they biodegrade completely and leave no microplastics behind. Replacing plastic with Sulapac is easy: manufacturers can use their existing machinery with the material, without the need to build new factories. 100% biodegradable packaging outperforms other sustainable alternatives in terms of barrier properties, fast biodegradation and unique look. Since starting its journey in 2016, Sulapac has won many international awards* with its products that combine luxury, sustainability and unlimited design possibilities.
" We have set very high-quality standard to our sustainable material, with an ambition to replace plastic, and we are very pleased to welcome Chanel, a leading brand representing the most demanding luxury segment, among our investors"
, says Suvi Haimi, CEO & Co-Founder of Sulapac.
"Chanel is definitely one of the forerunners in the luxury segment as they want to invest on latest sustainable material and technology innovations. Our mission to save this world from the plastic waste just became a big step closer!"
Sulapac has raised funding from several investors. In July 2018, Sulapac received the Horizon 2020 SME instrument grant from the European Union. Business Finland has also funded Sulapac. A-round funding is planned for 2019.
About Mark Westall