The Garage, gallery and residency space in Amsterdam is hosting a solo exhibition of New York-based artist Mike Lee. I've Missed You is Lee's first dedicated presentation in Europe, following a string of successful solo shows in L.A., New York and Portland as well as Asian debuts in Tokyo and Hong Kong. The artist will exhibit his latest series of smoothly-textured monochromatic paintings in the 17th-century carriage gallery space, nestled amongst the canals of Amsterdam.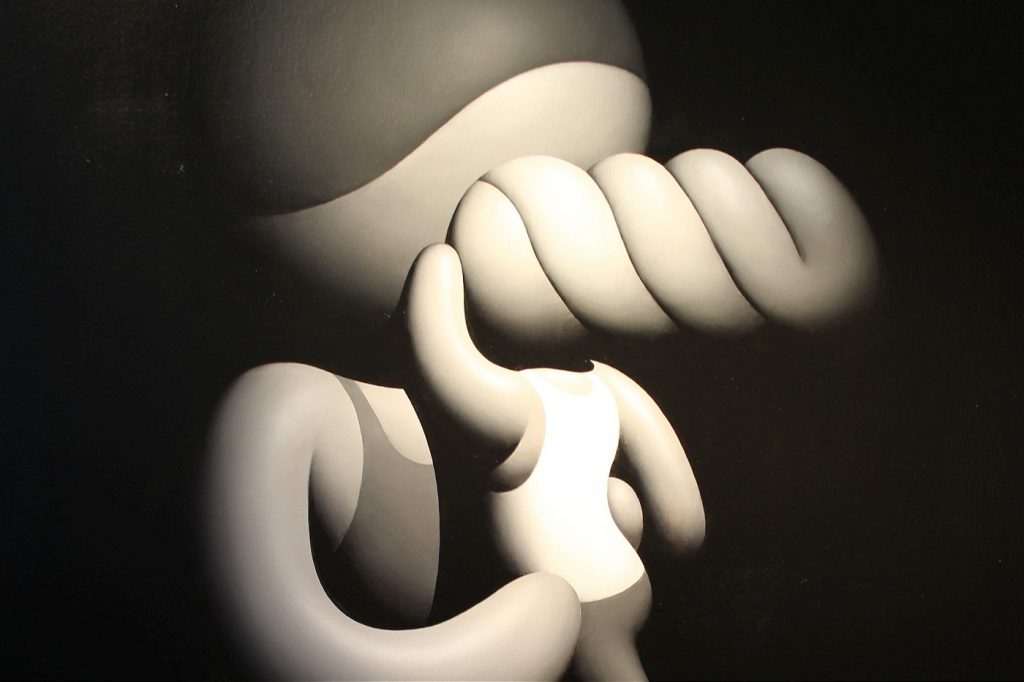 Lee's practice involves a construction of harmonious compositions in which light and interaction of characters form the desired narrative. Borrowing elements from his digital media career, these sanguine oil paintings are a merging of classical art with CGI-like aesthetics. His subjects are a collection of sphered body parts stripped of any distinctive features, floating in their frames, which together create a sense of weightlessness and connection between characters – by way of unity, a poetic narrative is at play, where emotions are boundless and tangible.
Although rarely focusing on politics, for his presentation at The Garage, the artist has been inspired by issues of immigrant family separations in his homeland. Having lived and worked primarily in a Hispanic community, he has developed a strong sense of empathy and connection to those affected by the recent US administration
His reaction to the devastating scenes of families torn apart was to create a series of images that depict the joys of reuniting with loved ones. These six new oil paintings are a celebration of unity, kindness and respect towards others.
Artist, Mike Lee says:
"The most important thing to me is the emotional connection people have with my work. I try to achieve this through shaping the lighting, an abstracting of figures and a sense of unity between these subjects."
I've Missed You will also inaugurate the artist's first tondo works as a leading part of the exhibition. This series will introduce Lee's imagery to a new format – he is breaking out of his usual square dimensions and into an unrestricted atmosphere, allowing the artist to reimagine and explore his subjects in more complex and elaborate ways. Without any sharp lines or angles, these pieces achieve an ultimate feeling of freedom and openness – the main antipodes to the actual issues that inspired their creations.
Two of the tondo pieces from the show will be released as limited edition, circle die cut prints. Proceeds from these sales will be donated to charity efforts that help to reunite the separated children with their families.
The Garage Amsterdam Brouwersgracht 75, 1015 GC The Netherlands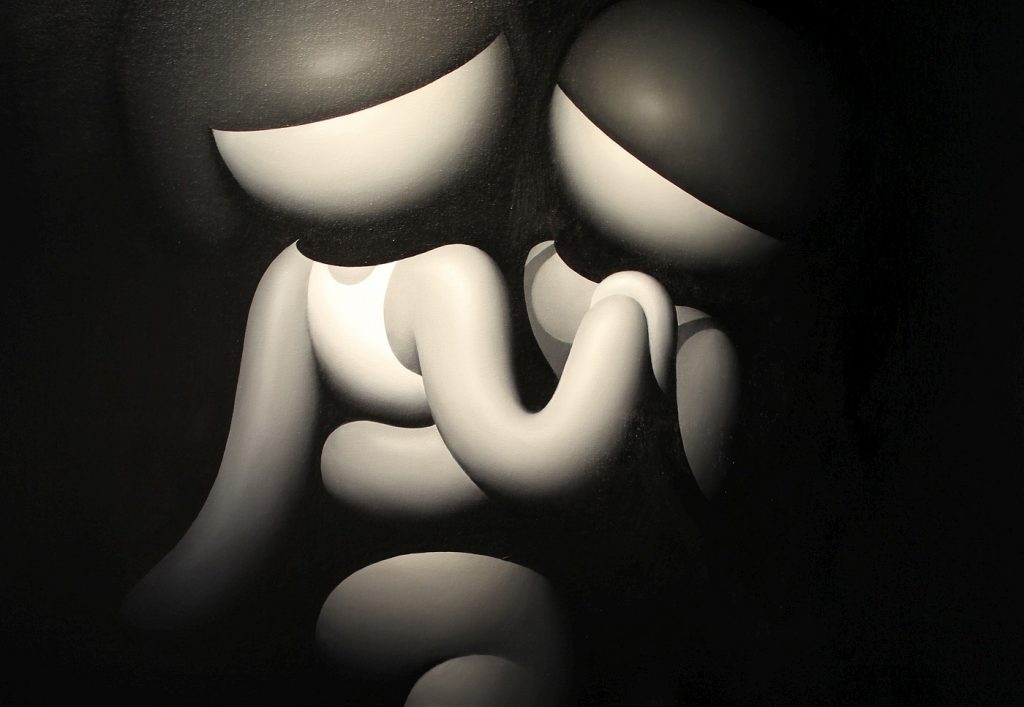 About The Artist
Mike Lee is a New York-based artist who uses the human form as a vehicle to express contemporary social attitudes and anxieties — feelings of isolation, hope, happiness, and the mundane. Lee's oil-painted figures take on the qualities of CGI renderings; removed from detail and distilled down to their most basic shapes, they live in an undefined space, floating as if cut off from the outside world. Removing his subjects most recognisable features and reducing them down to basic human form allows Lee to produce works that are universally relatable.
Lee was born in 1983 in Placentia, California, USA. He received his BFA in 2006 from Otis College of Art and Design, Los Angeles, California, USA. Lee's work has been exhibited in galleries across Los Angeles, New York, Tokyo including exhibitions at the Japanese American National Museum in Los Angeles, California, USA, the Honolulu Museum of Art in Honolulu, Hawaii, USA, and the Vincent Price Art Museum in Los Angeles, California, USA. He currently lives and works in New York, USA.
About Mark Westall