If you believe that street art is simply confined to the sides of walls, fences, and parked trucks, then you've still got a lot to learn. Thanks primarily to the success of Banksy, graffiti has gone from a public nuisance to a respected form of art, and as a result, there are actually festivals created solely for the purpose of practising graffiti – how the times have changed.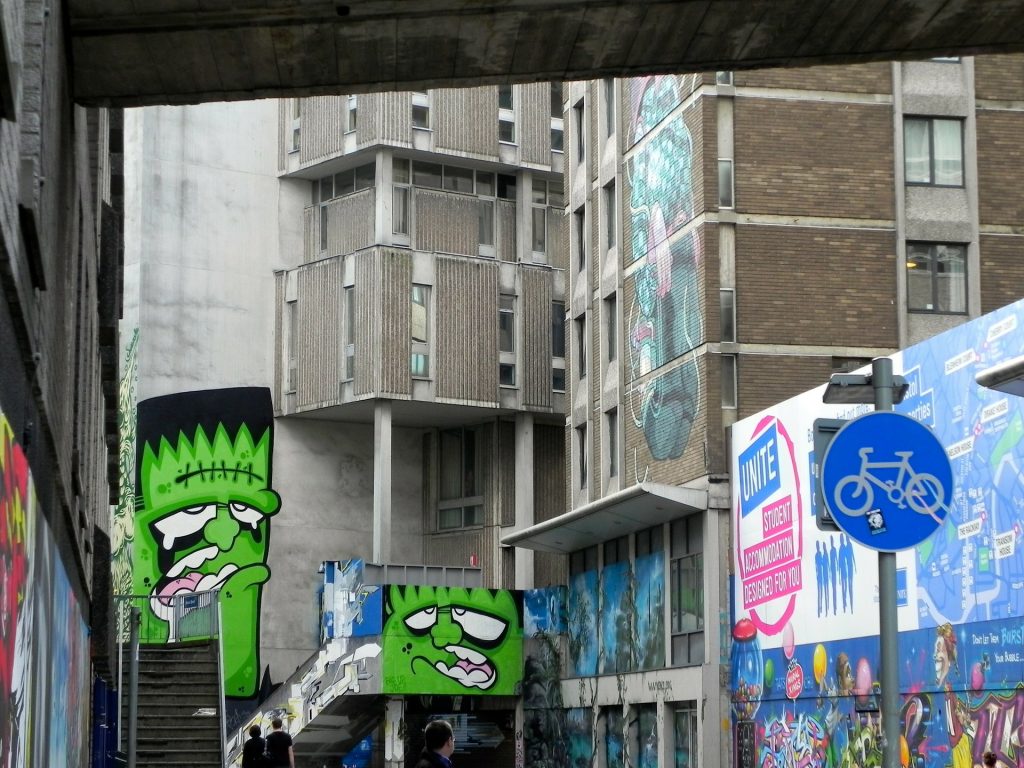 Upfest – Bristol, UK
Many call this the biggest street art festival in Europe, and it's not hard to see why. Taking place at specific locations (around 50 venues) across the city of Bristol, Upfest usually attracts close to 50,000 visitors and 400 talented artists every year. The great thing about the 3-day festival is that it's completely free, as the artists paint on everything from small canvases to 60,000 square-foot surfaces live in front of the onlookers. Upfest also contains art sales, music stages, and even workshops for those keen on picking up the craft. The best thing? The art stays in the same spot until the festival takes place the following year.
POW! WOW! – Hawaii, USA
Just saying the name is fun enough on its own, but thankfully, the festival itself is an absolute blast. The week-long event originally only took place on the beautiful and warm island of Hawaii, but massive success has seen it expand to other places too, including Taiwan, Japan, California, Washington D.C., New Zealand, Singapore, and Israel. During POW! WOW!, you'll find mural projects, gallery shows, schools for art, live music, and networking opportunities. Many incredible street artists have made an appearance at POW! WOW!, including Tara McPherson, Shok-1, Pichiavo, and Evoca.
HKwalls – Hong Kong, China
The amazing city of Hong Kong is well-known for its mass of skyscrapers and impressive structures, however, the locals would likely call much of the metropolis in disrepair or simply bland and uniform. In addition to workshops and displays in smaller galleries, the HKwalls festival transforms the grey walls and dilapidated facades into gorgeous works of art and eye-catching murals. It appears that after every festival in Hong Kong, the city gets that little bit more colorful.
While it might seem odd that these festivals are sponsored or even take place at all, given the fact that street art is often looked down upon by much of society, but that particular view is clearly changing year by year. Sure, there are sponsors and branded exhibition stands with all kinds of promotional items due to the fact that graffiti art is so marketable these days, but despite that, these festivals are significant because they allow artists a chance to work in peace and without reprimand, as well as to show the public their impressive skills.
They are also an opportunity to demonstrate the importance of art, rather than advertising, on the walls of our cities and towns. One could argue that the festivals take away the true form of street art by popularizing it and perhaps "selling out," but if anything, they help promote acceptance and awareness of what street art is capable of, as well as the joy it brings to many across the world.
About Mark Westall