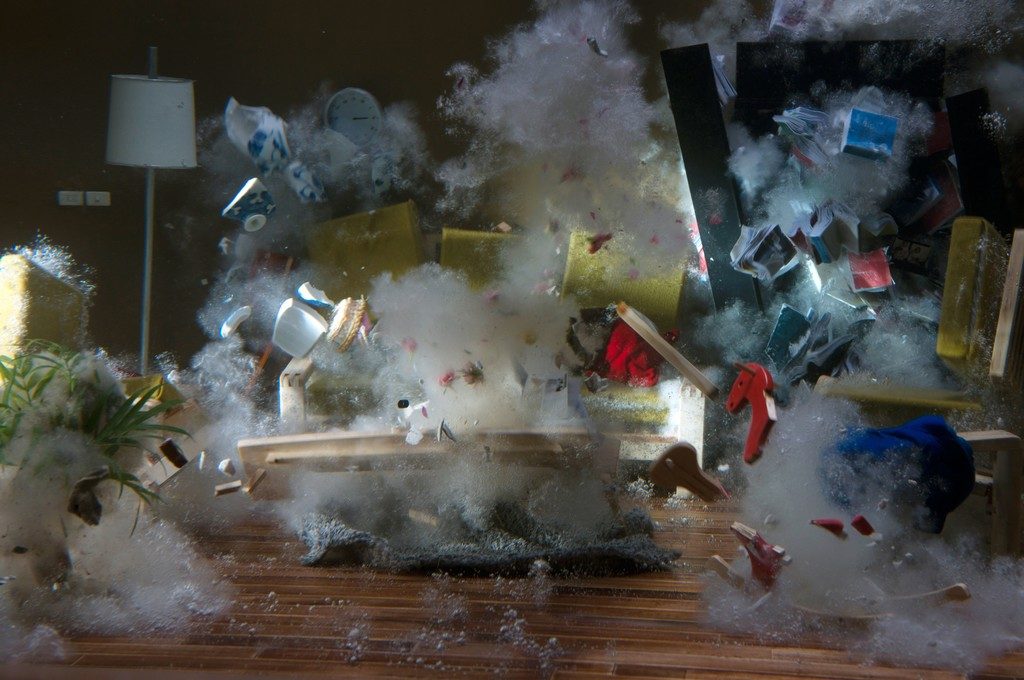 Still from Yuan Goang-Ming: 'Dwelling', 2014
London's Art Night shifts zone each year, encouraging exploration beyond Mayfair (2016) to the East End (2017), the South Bank (this year) and on to Waltham Forest (2019) and Brent (2020). Judged by last year, the free fare on offer on 7-8 July from will be very lively and crowded. With 70-odd projects (12 curated by the Hayward Gallery on the theme of 'home'), and the South Bank – Vauxhall – Nine Elms areas not easy to traverse, some careful preplanning is advised using the official guide. Here's what I'm looking forward to most in a geographically feasible order moving west:
* young Dutch artist Puck Verkade presents a video installation at the Oxo Tower which draws pointed parallels between sexual violence and environmental threats, yet does so with whimsical wit (purple number 56 on the official map).
* The Hayward Gallery itself gives you the chance to catch the excellent retrospective of Lee Bul in the main gallery and Yuan Goang-Ming's three films in the project space before looking at his fourth, projected onto the building. It's a vision of normality – only underwater and exploding (green 12).
* Jane Bustin has an attractive way of building narrative – including ballet – into abstract painting. Now she branches into a music and dance performance at Marriot County Hall (purple 37)
* The Morley Gallery is showing a brand new two screen film 'txt??rz' by 2012 Turner Prize winner Elizabeth Price: her striking subject is a contagion of muteness (purple 34). You could warm up for that earlier in the day, incidentally, with a whole Mute show at Amanda Wilkinson's gallery in Soho. Let's hear it for the mute!
* Turkish artist Halil Altindere is occupying the British Interplanetary Society (yes, really!) with an extensive installation with film and virtual reality which pretends to take seriously the sarcastic proposal that migrants should be settled on Mars (green 8)
* The Sunday Painter, which started in Peckham but moved to Vauxhall last year, combines the sharp group exhibition 'The Shape Left By The Body' with performative readings of – you guessed it – an erotic fiction about liquid PVC (purple 32).
* Tamara Henderson will fill the New Covent Garden Market – it moved to Vauxhall in 1974 and Saturday bring its weekly inoperative night, with a choreographed procession of dressed in costumes made from material found at the market (green 4).
* Another Turner Prize winner, 2004's Jeremy Deller, brings the Melodians Steel Orchestra UK to Prince of Wales Drive the Nine Elms area, playing a spectacular 53 instruments made from 45 gallon oil drums (green 3).
*  DRAF's film choices at Battersea Power Station's village hall look interesting: a one hour loop from six artists including David Shrigley, Cyprien Gaillard and Lars Laumann. That also provides a chance to see how the redevelopment of the massive site is going (purple 8). And it's followed (11pm-4am) by a club night with the Lisson Gallery, with live sets from Haroon Mirza and Hans Berg.
Art Night runs 6pm on Saturday 7 July to 6am on 8 July, but some projects (see the guide) run on through Sunday and a few beyond that.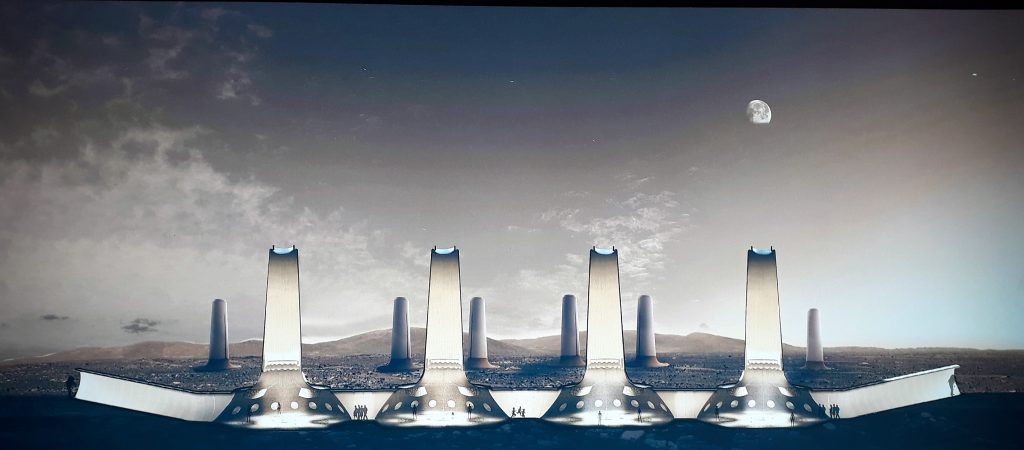 The community on Mars as imagined by Halil Altindere
Art writer and curator Paul Carey-Kent sees a lot of shows: we asked him to jot down whatever came into his head
Categories
Tags